An 8-year-old girl died Wednesday in Border Patrol custody, Fox News has learned. This is a rare occurrence with her death appearing to be the first death of a migrant child in Border Patrol custody since 2019.
The U.S. Customs and Border Protection (CBP) confirmed that the 8-year-old migrant girl died after suffering from medical issues while being detained at a Border Patrol station in Harlingen, a city in South Texas.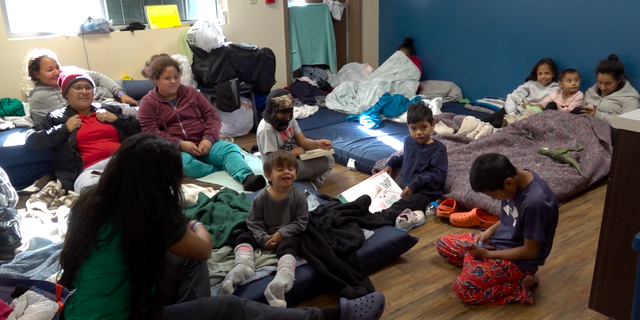 Migrant women and children in a shared room at Rescue Mission of El Paso. (Fox News Digital / Jon Michael Raasch)
"Emergency Medical Services were called to the station and transported her to the local hospital where she was pronounced dead," the statement said. The statement didn't provide further detail on the nature of the child's medical emergency.
BORDER AGENTS ARREST MAN ON FBI TERROR WATCHLIST AMID MIGRANT INFLUX: CBP SOURCES
The agency said it is conducting an investigation into the death of the girl. Her name and country of origin were not released.
The death comes as Title 42 was lifted on May 11 which allowed US officials to turn away migrants who came to the U.S.-Mexico border because of health concerns. This was established during the pandemic and was put in place to prevent the spread of COVID-19.