Scientists have found that artificial intelligence could be an effective tool in predicting pancreatic cancer before a single symptom appears, according to a study published in the journal Nature Medicine on May 8.
A team of researchers led by Copenhagen University Hospital in Denmark and Harvard Medical School in Boston completed a sweeping study to determine whether AI could flag a person's risk of developing the disease.
The results exceeded their expectations, with the model successfully predicting risk up to three years before diagnosis.
PANCREATIC CANCER RATES ARE RISING FASTER AMONG WOMEN THAN MEN: NEW STUDY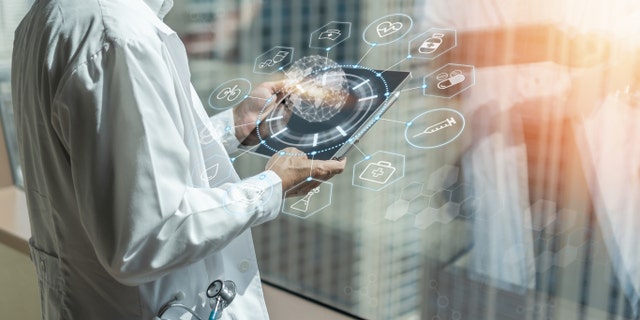 Scientists have found that artificial intelligence could be an effective tool in predicting  pancreatic cancer before a single symptom appears, per a study published in the journal Nature Medicine on May 8. (iStock)
In the study, the researchers used AI and machine learning methods to analyze medical data from six million patients in Denmark and three million patients in the U.S.
"AI is very good at learning from large databases, even if they're somewhat noisy, but you need lots of data in order for it to be effective," study co-author Dr. Chris Sander, PhD, professor of cell biology at Harvard Medical School, told Fox News Digital in an interview.
Only a very small portion of those patients ended up developing pancreatic cancer.
The technology scanned the data for up to 2,000 disease codes across each patient's medical history that could predict the likelihood of developing cancer within a certain time frame.
The timing of the diseases — many of which weren't even related to the pancreas — was an important factor in predicting risk.
"We looked for risk factors from their past that might have an impact on whether they would get this rare form of cancer."

COULD A URINE TEST DETECT PANCREATIC AND PROSTATE CANCER? STUDY SHOWS 99% SUCCESS RATE

Different versions of the AI models predicted risk within different time frames — six months, one year, two years and three years before diagnosis.

The accuracy increased for the shorter time frames, Sander explained.

"The study can significantly impact treatment options and patient outcomes by focusing on the early detection of pancreatic cancer," he added.

Current screening methods could miss cases

Early detection and treatment are key to improving pancreatic cancer survival rates, experts agree — but the current screening methods have some key limitations, they also say.

Most doctors rely on imaging tests, endoscopic ultrasounds, tissue biopsies and blood tests, according to the Mayo Clinic.
Another problem with the current screenings is that they are notorious for generating false positives, Brunak pointed out.
Next, Sander said they will apply what they learned in a prospective, forward-facing way.
"We will move forward with clinicians and try it out in the health system, start out small and see how well it works," he told Fox News Digital.
AI TOOL HELPS DOCTORS MAKE SENSE OF CHAOTIC PATIENT DATA AND IDENTIFY DISEASES: 'MORE MEANINGFUL' INTERACTION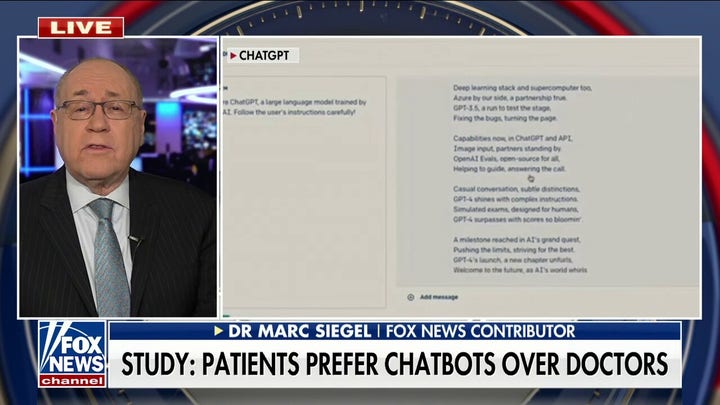 Video
"AI-based screening is an opportunity to alter the trajectory of pancreatic cancer, an aggressive disease that is notoriously hard to diagnose early and treat promptly when the chances for success are highest," Brunak said, per a press release published by Harvard Medical School.
In the meantime, Sander stressed the importance of understanding family history, requesting genetic testing and watching for early signs, such as unexpected weight loss or late-onset diabetes.
CLICK HERE TO SIGN UP FOR OUR HEALTH NEWSLETTER
"The complexity of the disease and the need for further advancements in treatment options should be acknowledged alongside the potential benefits of early diagnosis," he said.
CLICK HERE TO GET THE FOX NEWS APP
"Further research and exploration of alternative approaches may help improve the effectiveness and generalizability of these models, ultimately contributing to better treatment options and outcomes for patients with pancreatic cancer," he said.