A civil rights veteran who went viral for denouncing reparations on "Dr. Phil" accused backers of reparations of trying to gain support for the 2024 presidential race.
"My most cynical self says that this is more about the elections of 2024 than it's about reparations from 1619," Robert Woodson, the founder and president of the Woodson Center, told Fox News Digital.
The call for reparations has gained steam across the United States, as local, state, and federal officials are considering creating programs to give payments to qualifying Black Americans in an attempt to address America's dark history of slavery.
CIVIL RIGHTS VETERAN SAYS PUSH FOR REPARATIONS ABOUT DEMS KEEPING THE BLACK VOTE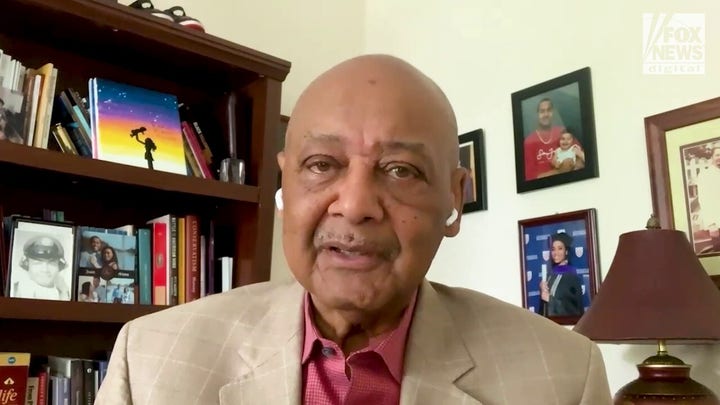 Video
WATCH MORE FOX NEWS DIGITAL ORIGINALS HERE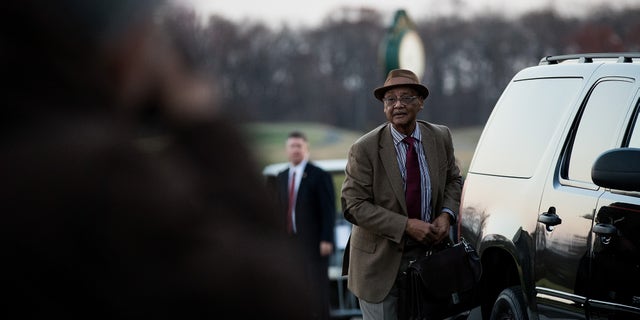 Bob Woodson, president of the Center for Neighborhood Enterprise, arrives at Trump International Golf Club, November 19, 2016 in Bedminster Township, New Jersey. (Drew Angerer/Getty Images)
REPARATIONS FIGHT ROARS AS SOME CITIES PUSH MILLION-DOLLAR PAYMENTS TO BLACK AMERICANS: 'OUR CIVIC OBLIGATION'
He accused the reparations movement of misusing "the rich legacy of the civil rights movement" and being driven by "guilty Whites" who "are seeking absolution for crimes they never committed."
In his interview on "Dr. Phil" that garnered millions of views last month, Woodson slammed reparations, pointing out that free African-Americans also owned slaves.
DESCENDANT OF SLAVES HITS BIDEN'S LACK OF ACTION ON REPARATIONS: ALL WE GET IS 'FISH FRIES, FEEL-GOOD DANCES'
"In order to solve a problem, you've got to properly diagnose, and reparations is no answer for the challenges facing large numbers of Blacks in these cities," he said. "It is lethal to continue to direct attention away from the critical problems and challenges facing Blacks."
"More Blacks are killed in one year by other Blacks than were killed in the 40 years by the [Ku Klux] Klan," Woodson added. "So tell me how reparations could address that critical crisis."
"Some people can't even tell who their fathers are today, let alone trace their ancestors back," he said. "The time and energy that we can spend tracing our history ought to be spent in mending the healing wounds that are in our own community."
"They're doing this using social justice for Blacks as the bait, and then they really turn on the very values that enabled black America to achieve Black America," Woodson added. "The great story in Black America isn't that we suffered under slavery and Jim Crow, it is how we achieved great successes in the face of that oppression."
CLICK HERE TO GET THE FOX NEWS APP