CNN International anchor Christiane Amanpour issued an apology on her Monday show after she called the murders of an Israeli mother and her daughters a "shootout."
"On April 10, I referred to the murders of an Israeli family: Lucy, Maia and Rina Dee, the wife and daughters of Rabbi Leo Dee," Amanpour said. "I misspoke and said they were killed in a 'shootout' instead of a shooting. I have written to Rabbi Leo Dee to apologize and make sure that he knows that we apologize for any further pain that may have caused him."
Amanpour's retraction came after a 10-day campaign led by HonestReporting. The veteran journalist had originally contrasted the death of a young Palestinian boy with the deaths of Rabbi Leo Dee's family.
"We have a young 15-year-old Palestinian boy who's been shot and killed by security — Israeli security forces. We also have the mother of two sisters, Israeli British sisters. They were killed in a shootout, and now the mother has died of her injuries," Amanpour said on April 10, before she apologized.
Rabbi Leo Dee also demanded that Amanpour apologize in a statement to HonestReporting.
"This is the perfect example of 'terror journalism' where you have moral equivalence between the terrorist and the victim. This type of journalism perpetuates the conflict in the Middle East," Rabbi Dee said.
"The real cycle of violence is a comment like this followed by a terrorist atrocity and then more of the same," the Rabbi concluded.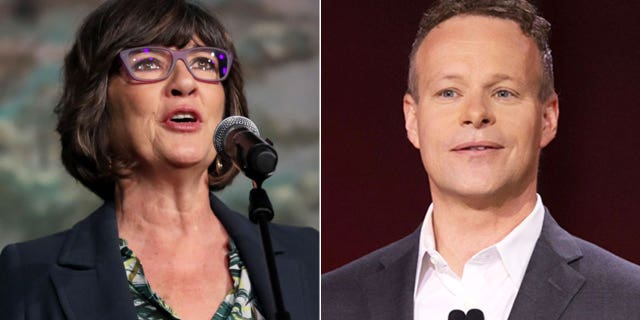 Veteran CNN journalist Christiane Amanpour confronted her boss Chris Licht over the network's Trump town hall. (Mike Marsland/Getty Images for SeriousFun/Kevin Mazur/Getty Images)
Amanpour — CNN's chief international correspondent and one of the network's leading personalities — also made news last week when she publicly undermined her boss, CNN CEO Chris Licht, during a graduation speech by questioning his decision to hold a Trump town hall.
Amanpour's public rift with her boss is the latest in a series of statements that CNN anchors have made following the network's town hall with former President Donald Trump.
CNN anchor Anderson Cooper, in contrast, attempted to defend the town hall while blasting the former president as well as the network's critics.
Fox News' Joseph A. Wulfsohn and Brian Flood contributed to this report.