Florida's emergency management department confirmed its role in flying migrants to Sacramento, California, but so far Florida Gov. Ron DeSantis, now running for president in 2024, has kept his head above the fray of attacks from California Gov. Gavin Newsom, instead focusing on criticizing President Biden's perceived failures on the border crisis.
In a statement to Fox News Digital on Tuesday, Amelia Johnson, a spokeswoman for the Florida Division of Emergency Management, said migrants flown by private jet went voluntarily.
"As you can see from this video, Florida's voluntary relocation is precisely that — voluntary," she said. "Through verbal and written consent, these volunteers indicated they wanted to go to California. A contractor was present and ensured they made it safely to a 3rd-party NGO. The specific NGO, Catholic Charities, is used and funded by the federal government."
"From left-leaning mayors in El Paso, Texas, and Denver, Colorado, the relocation of those illegally crossing the United States border is not new. But suddenly, when Florida sends illegal aliens to a sanctuary city, it's false imprisonment and kidnapping," the spokeswoman wrote.
It's not clear when and where the clips were recorded.
DeSantis so far has not responded after Newsom categorized the Florida governor on Monday as a "small, pathetic man" and threatened potential kidnapping charges. California Attorney General Rob Bonta claimed Saturday that the group of migrants arrived in Sacramento "in possession of documentation purporting to be from the government of the State of Florida."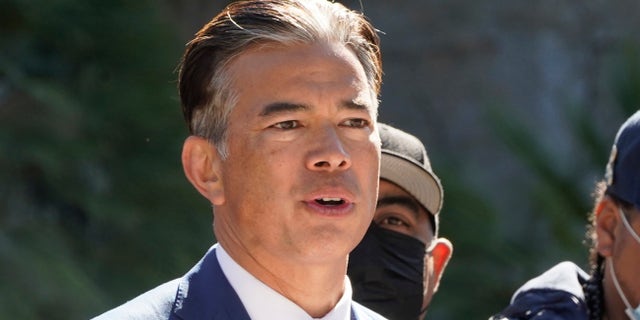 California Attorney General Rob Bonta says the state of Florida appears to have arranged for a group of South American migrants to be dropped off outside a Sacramento church. (AP Photo/Rich Pedroncelli, File)
"State-sanctioned kidnapping is not a public policy choice, it is immoral and disgusting," Bonta wrote.
The chart says Texas Gov. Greg Abbott has bussed 8,500 migrants to Washington, D.C.; 4,000 to New York City; 1,300 to Chicago; and 260 to Philadelphia.
El Paso Mayor Oscar Leeser, a Democrat, has sent 10,700 migrants to New York City and 3,250 migrants to Chicago, according to the Florida Division of Emergency Management. New York City Mayor Eric Adams, another Democrat, has bussed 340 migrants so far to other locations within New York State, as well as an unknown number of migrants to Canada, Johnson said.
CALIFORNIA OFFICIALS INVESTIGATING MIGRANT ARRIVALS IN SACRAMENTO: 'WITHOUT ANY ADVANCE WARNING'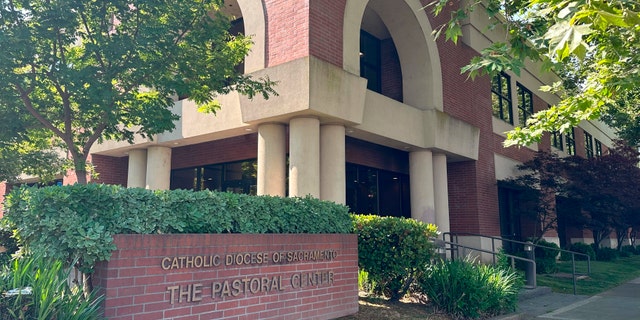 Sixteen migrants from Venezuela and Colombia were brought to the offices of the Roman Catholic Diocese of Sacramento on Friday, after being flown from Texas to Sacramento, California.  (AP Photo/Tran Nguyen)
CLICK HERE TO GET THE FOX NEWS APP
The discussion was to feature an array of topics including how the scourge of fentanyl is driving fatal overdoses and the challenges law enforcement are facing in patrolling the border.
DeSantis signed a law providing $12 million for his migrant-relocation initiative in early May, just weeks before announcing his Republican presidential bid. On the campaign trail, he has spoken about how Florida flew 49 migrants mostly from Venezuela to the upscale Massachusetts island of Martha's Vineyard to protest federal immigration and sanctuary policies.