Poland has deported a former Russian intelligence officer with the counterintelligence unit of the Federal Security Service (FSB), denying his repeated requests for asylum and handing him back over to Russian authorities, reports said Wednesday.
Emran Navruzbekov was deported to Russia after a Polish court ruled last week that he posed a threat to the country's security when he allegedly refused to obey police demands and was aggressive while living in a refugee camp in Poland's Kuyavian-Pomeranian Voivodeship province, reported Radio Free Europe.
Navruzbekov, who had first applied for asylum in 2017 after handing over 500 files of classified documents, accused the FSB of fabricating "terrorist cases" against residents in Russia's north Caucasus region of Dagestan.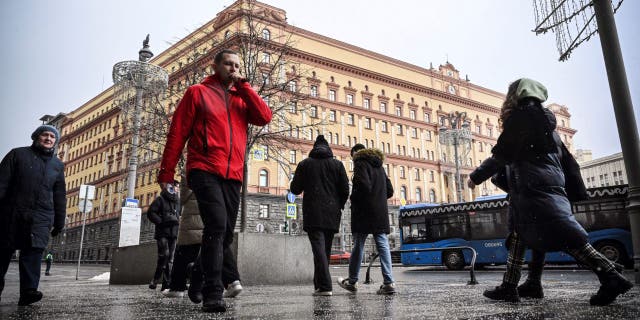 People walk past the headquarters of the Federal Security Service, the successor agency to the KGB, in central Moscow on March 3, 2023. (Alexander Nemenov/AFP via Getty Images)
POLISH PRESIDENT ANDRZEJ DUDA TO APPROVE CONTROVERSIAL BILL ROOTING OUT RUSSIAN INFLUENCE
Details surrounding his claims against Russia's chief intelligence agency came to light earlier this year when he told Russian outlets that he and other Russian intelligence officers left or were planning to leave the FSB to avoid committing crimes.
WARNING GRAPHIC IMAGE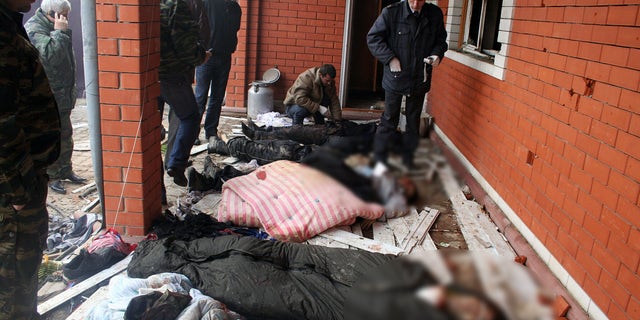 Russian police officers work at the site where FSB forces killed five people, including a Jordanian described as an al Qaeda leader, in Khasavyurt, Russia, on Nov. 26, 2006. (Bashir Aliev/AFP via Getty Images)
POLAND BREAKS UP RUSSIAN SPY RING SUSPECTED OF PLANNING ATTACK ON MILITARY SUPPLY ROUTES TO UKRAINE
He fled to Poland through Belarus by appealing to a Polish border guard, telling the guard that he carried classified documents.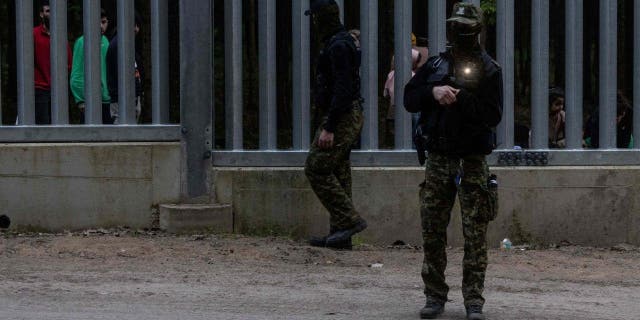 Guards patrol the wall at the Polish-Belarus border near Bialowieza, Poland, on May 29, 2023. (Wojtek Radwanski/AFP via Getty Images)
CLICK HERE TO DOWNLOAD THE FOX NEWS APP
Navruzbekov said he decided to speak out in January to show he has "nothing in common with the Russian special services" as the Russia-Ukraine war continued.