A woman managing German gun manufacturer Heckler & Koch's Twitter account defended Miller Lite's woke feminist ad, the company appeared to disavow her statements the next day by writing, "A policy was violated. Changes were made."
Miller Lite was the second major American beer company to alienate its audience with far-left politics this year. In an ad celebrating Women's History Month in March, Miller Lite used comedian Ilana Glazer to condemn the bikini-wearing women in beer ads of the past, saying they are a disservice to the legacy of female brewers.
As many across Twitter and media shredded the commercial for this PR blunder, a Twitter account manager for the German gun manufacturer Hecker & Koch defended the ad online in a series of tweets that have since been deleted.
"Wow- woke? Allow me to translate: objectifying women was never a good marketing strategy. In the firearms industry, that was a prominent strategy up until recently. Many industries have done that (including beer corps)," the manufacturer's verified Twitter wrote. "As an actual woman typing this, I'll use more words for you to comprehend: using bunnies to sell products is trash marketing. Supporting women by not doing that is good."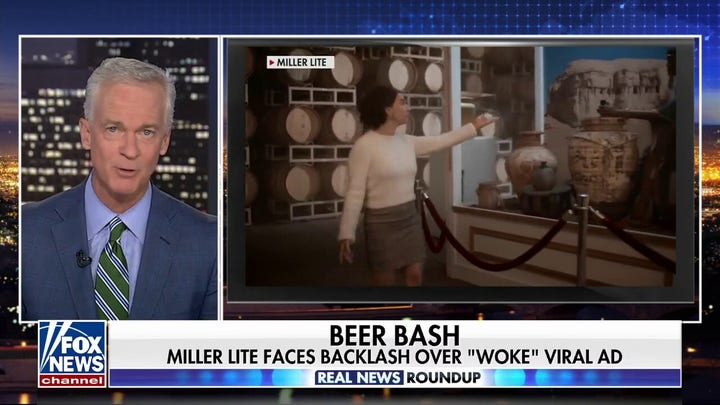 Video
BUD LIGHT IN 'SERIOUS TROUBLE' OF LOSING STATUS AS TOP-SELLING BEER IN US, INDUSTRY EXPERT WARNS
In a following tweet, the Twitter account manager doubled-down on lamenting the "old marketing strategy of putting a gun in a 'bikini model's' hand for the sake of marketing and not even making sure she knows how to hold the gun properly."
Podcaster Graham Allen responded to a video of the Miller Lite commercial by asking, "Did NOBODY learn from Bud Light's COSTLY mistake? Miller Lite just dropped this WOKE advertisement!!! When will these beer companies learn????"
TurningPoint USA contributor Lauren Chen was one of many who praised the company for the statement, writing, "Next up is an official apology, but it's a good start."