All athletes and coaches want their schools' sports teams to win, while valuing fair rules for everyone involved. But the Biden administration is determined to put politics ahead of performance and unfairly prevent young girls and women from reaching their athletic goals.
The administration is close to finalizing its Title IX rules requiring every U.S. school to allow biological males who identify as female to compete on women's sports teams. Such an asinine and pseudoscientific rule eliminates basic fairness, jeopardizes personal safety, and denies women the opportunity to advance to the highest levels of their sport.
As both a men's and women's volleyball coach for over 25 years for grade school, high school and college teams, I have seen firsthand the ways in which allowing men to compete against women would upend the game as we know it.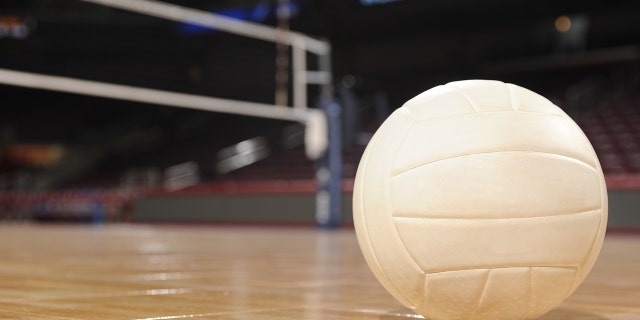 Women's volleyball players are at a high risk of physical injury from competing against men on the court because of the intense physical nature of the sport.
ESPN PERSONALITIES SLAM BIDEN'S TITLE IX PROPOSAL AMID UPROAR OVER TRANSGENDER ATHLETES IN WOMEN'S SPORTS
Take Peyton McNabb, for example – a student volleyball player at Hiwassee Dam High School in North Carolina, who suffered a concussion and neck injury from a male player whom the school permitted to play on a women's team last fall. McNabb has dealt with impaired vision, partial paralysis on the right side of her body, headaches, anxiety and depression after the male athlete spiked the ball at her head using the full force of his strength.
McNabb's opponent wasn't even a top tier men's volleyball player, the likes of whom are often capable of hitting the ball over 90 mph. The average man can reach eight feet just standing, which is why their nets are eight feet tall, a whole eight inches taller than a women's net. And that's not even considering their other immutable physical advantages like greater lung capacity, higher bone density, and greater muscle mass.
WOMEN'S GROUPS MUM ON BIDEN ADMINISTRATION'S NEW TITLE IX REGULATIONS ON TRANSGENDER ISSUES IN SCHOOLS
Think of it this way: in NCAA Division 1 volleyball, there are 40 women's scholarships available for every one offered for men. And in Division 2, the difference in scholarship availability is 20 to 1, favoring women's teams. This gives the average incoming freshman male a huge incentive to apply for one of many full-ride women's D1 scholarships instead of competing against other talented men for a small pool of scholarships.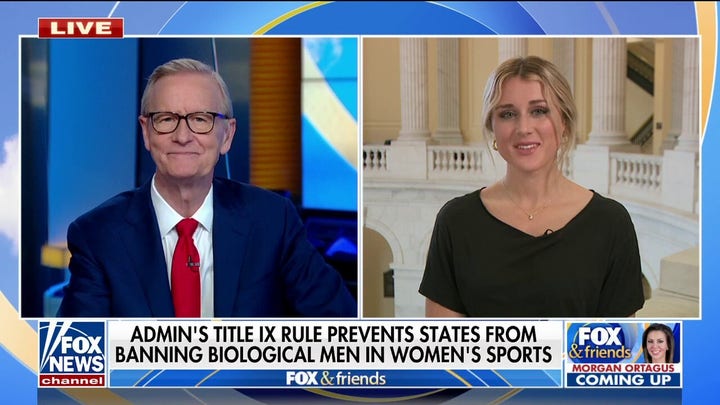 Video
The problem is that his innate physical superiority over most women competing for the same scholarships will deny those women their hard-earned slots.
CLICK HERE TO GET THE OPINION NEWSLETTER
Because no schools and no teams are safe from Title IX's new "gender inclusive" requirement, women who feel uncomfortable sharing a locker room with biological males have no other option than to withdraw from the sport they love. It is hardly unsurprising, then, that more than 70% of the public oppose any requirement permitting natal males to participate on female sports teams.
The attempt to make Title IX "gender inclusive" wrongly excludes women from opportunities, puts their physical safety at risk, and violates their privacy. The Biden administration has betrayed our daughters, granddaughters, sisters and nieces who simply want and deserve fair competition in sports.