An illegal fireworks warehouse in the Philippines exploded Thursday morning, sending powerful shockwaves that shook buildings in the surrounding area.
The stockroom exploded at around 2:10 a.m., with some residents reporting that they saw electrical wiring outside the building spark against the concrete before the explosion occurred occurred, the Philippine Daily Inquirer reported.
Firefights reported that 16 houses were destroyed, seven "partially damaged" and 22 "slightly damaged" by the explosion. Bocaue Bureau of Fire Protection said at least 18 residents near the warehouse suffered minor injuries.
Officials said three of the individuals went to hospital for treatment due to hypertension, while others received medical aid from the Bocaue Rescue and Medical Team.
AMERICAN WOMAN ACCUSED OF KILLING MOTHER ON BALI VACATION, HIDING BODY IN SUITCASE PLEADS GUILTY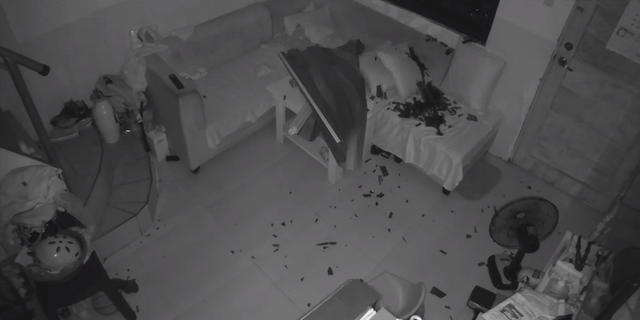 The explosion of the illegal fireworks warehouse shook dozens of buildings in the surrounding area, destroying glass and other parts of the buildings. (Viral Press)
"If we had known it was a fireworks storehouse, we would have closed it down since it is sitting in a residential area," Bunducan district council chief Captain Lauro Tuazon Jr. stressed. "Probably, the owners hid it so they could earn a living. They thought it would be good for them, but this is what happened."
The bureau will open an investigation into the cause of the explosion as well as the owners of the building in which the fireworks were stored. They told reporters that the owner went by the name Nenita Oprecio but did not say whether they knew where the owner might be.
This marks the second illegal fireworks warehouse explosion in the Philippines in less than a year: An explosion in the Laguna province in November killed five people and injured four others. The explosion caused roughly $25,000 worth of damage.