A suburban Indianapolis Army veteran has been convicted in the road rage shooting death of a Muslim man, after witnesses said he hurled ethnic and religious insults at the victim, including yelling, "Go back to your country," before opening fire.
A Marion County jury convicted Dustin E. Passarelli, 37, of murder on Wednesday after a three-day trial over the February 2019 killing of 32-year-old Mustafa Ayoubi. Passarelli, of Plainfield, could get up to 65 years in prison when he's sentenced June 21 on the murder charge.
He was also convicted of a firearm enhancement charge that could boost his sentence by up to 20 years, the county prosecutor's office said.
BALTIMORE RESIDENT WHO PUSHED MAN ONTO SUBWAY TRACKS ARRESTED IN QUEENS
The defense argued that Passarelli was within his rights to fire at Ayoubi because it was self-defense.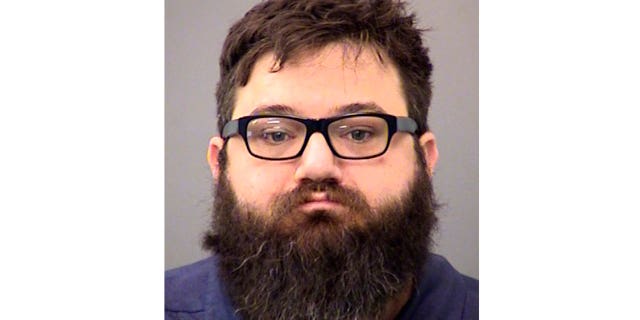 Army veteran Dustin Passarelli of Plainfield, Indiana, has been convicted in the shooting death of Mustafa Ayoubi. (Indianapolis Metropolitan Police Department via AP, File)
Multiple witnesses said Passarelli and Ayoubi shouted inflammatory remarks at each other in front of a townhome. They said Passarelli yelled religious and ethnic insults at the unarmed Ayoubi, including, "Go back to your country," shortly before he shot him.
Passarelli claimed that post-traumatic stress disorder he developed during his time in the Army contributed to his behavior on the highway and was partially to blame for the shooting. But Passarelli's mental evaluation and PTSD claims were ruled inadmissible in court.
Before the bill became law, Indiana was one of five states without a hate crime law.
Ayoubi's sister, who had urged lawmakers to pass a hate crime law, told The Indianapolis Star that her family was originally from Afghanistan and arrived in the United States in 2001 as refugees. They later became U.S. citizens.
Zahra Ayoubi said Wednesday that the verdict can allow her family to finally begin to celebrate her younger brother's life four years after his killing.