"Jeopardy!" contestants are known for their intellect and wide range of knowledge in a number of areas, but fans think one has a little something extra.
Anji Nyquist, who won one game of the popular game show earlier this month, is not only intelligent, but also extremely good-looking, according to fans.
After her win on July 5, she took to Instagram to have a discussion with her followers about her experience, but some of the questions veered a bit off track.
"I did an 'ask me anything,'" she explained in an interview with The Sun, "and there were a lot of people who asked, 'Would you do an OnlyFans? It would be really popular.'"
These men have been telling her things like "you're so beautiful" and "you're the hottest contestant ever," which she called "so dumb."
Anji Nyquist was surprised at the reaction she received after appearing on "Jeopardy!" (Jeopardy!/YouTube)
"'Jeopardy!' is about your brain and your performance in this scenario," Nyquist insisted.
She added, "It was not what I was expecting, that's for sure."
'JEOPARDY!' CHAMPION REVEALS SHOW'S PROBLEM THAT'S BEEN CAUSING FANS TO RAGE
"The board and contestants aren't that far apart," she said. "And you're not that far from Ken [Jennings], who is a hero of mine."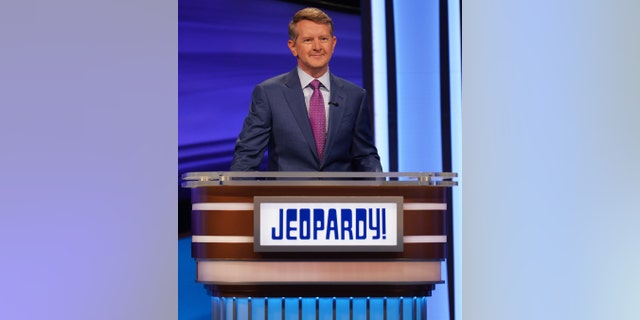 Fans were excited to have Ken Jennings back on air as the host of "Jeopardy!" over Mayim Bialik. (Christopher Willard/ABC)
"Hearing him tell a tidbit about me on my second episode, I could have cried."
CLICK HERE TO SIGN UP FOR THE ENTERTAINMENT NEWSLETTER
On a more touching note, she shared the sweet reason "Jeopardy!" holds such a special place in her heart.
"Before my dad passed away, I lived with him and took care of him when he had dementia," she said.
Nyquist concluded her story of "Jeopardy!" by saying, "I knew there'd be some negativity, but it was great to have 15 minutes of fame, and now my cat has more online followers too."