Kelly Clarkson said her kids are still "adamant about keeping the dream alive" of her getting back together with ex-husband Brandon Blackstock even after three years apart.
"Anytime there's mention of him maybe being with somebody else they are just really adamant about keeping that dream alive that we might still be together — and we are never around each other," the "Stronger" singer told Glennon Doyle on her podcast, "We Can do Hard Things," Wednesday.
Clarkson said it's hard whether you decide to stay in a difficult relationship.
But while she felt ending her relationship with her children's father was difficult, she revealed, "I'm a better mother, like, after [the divorce]. I'm a far better mother because I think when you're honest with yourself, you're able to be honest with others. But sometimes you don't know you're lying to yourself.
HOLLYWOOD'S SURPRISING TAKE ON DIVORCE
The 41-year-old said she doesn't always know how to talk to her kids about her divorce with Blackstock because they have their own "separate relationship" with their father.
"I'm like, 'I can't give you that whole story,'" she added.
Clarkson said even as a child she remembered seeing red flags in her own mother's relationships.
"Even watching my mother in two different marriages, there's things you pick up on even as a kid that you're like, 'This is unhealthy,' right?" she said.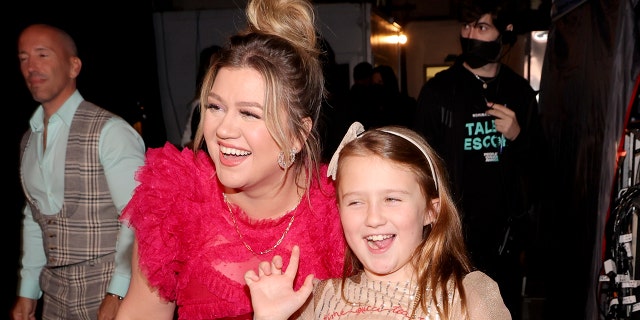 Kelly Clarkson said she's a "better mother" since her divorce.  (Chris Polk/E! Entertainment/NBC via Getty Images)
She added that she was on the "fence" for a long time in her marriage with Blackstock.
"So, for a person that hasn't experienced that kind of love to be shown that, and you change, so that's why I believe in it," she explained of her optimism.
"It's a beautiful thing to see potential in people, and it's also a beautiful thing to like not give up."