Kevin Costner is breaking the hearts of "Yellowstone" fans everywhere.
The 68-year-old made an announcement in a recent Instagram post, noting that he's looking forward to making new music soon, but made no mention of the hit show.
Costner shared a photo of himself on stage holding a guitar writing, "We're coming up on the 3rd anniversary of our #TalesFromYellowstone album. The band and I had so much fun making and playing this project for you guys."
His caption continued, "I'm in movie mode right now, but look forward to getting the band back together for more music soon!"
One user wrote how good the album was and wished the actor luck on "Horizon," but also added a final note.
"P.S. We obviously want John Dutton back, just to close out our favorite show and do him justice. Please give it some consideration"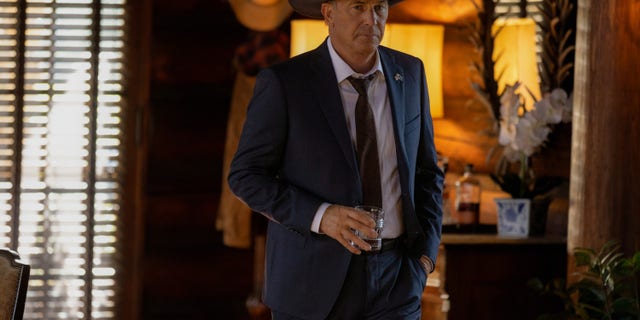 "Yellowstone" fans are begging Kevin Costner to return to the hit show. (Paramount Network)
'YELLOWSTONE' STAR WES BENTLEY WILL 'CELEBRATE' DRAMA-PLAGUED SHOW COMING TO AN END
One fan even gave Costner a bit of a guilt trip commenting, "Finish what you started with Yellowstone. You have a lot of disappointed fans waiting for the conclusion"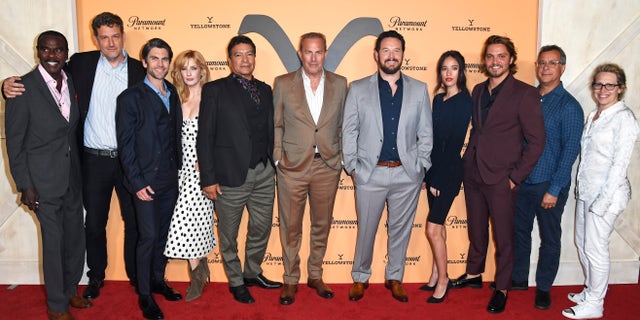 The second half of "Yellowstone" season five was set to premiere in November. (Frazer Harrison/Getty Images)
 
 

 
 
View this post on Instagram
 

 
 
 

 
 

 
 
 

 
 

Last month, it was announced that the Costner-led Western will air the second half of its fifth and final season in November before rolling out an unnamed sequel series in December.
"'Yellowstone' has been the cornerstone on which we have launched an entire universe of global hits – from '1883' to 'Tulsa King,' and I am confident our 'Yellowstone' sequel will be another big hit, thanks to the brilliant creative mind of Taylor Sheridan and our incredible casts who bring these shows to life," Chris McCarthy, president and CEO of MTV Entertainment Studios, the company that produces the show, said in a statement.
David Glasser, the CEO of 101, another studio that produces the beloved series, said, "The Dutton story continues, picking up where 'Yellowstone' leaves off in another epic tale. We are thrilled to bring this new journey to audiences around the world."
Many believe the sequel in the works will be a spinoff starring Matthew McConaughey.
When discussing that moral code, Fridman noted that it doesn't always abide by the law, and McConaughey responded, "No, it's above the law."
He continued, "It's a little bit of, 'If the law ain't handling this, I am.' And then it is, 'The law's not going to handle it, therefore I am.' Then it's, 'I'm handling this. The law? Talk to them when you get to them. I'm handling this.'"
CLICK HERE TO GET THE FOX NEWS APP