A Utah state representative who sponsored a bill to ban pornographic and inappropriate material in public schools is seeking to ensure the law isn't used to ban religious texts after a school district removed the King James Bible from elementary and middle schools.
"We need to look at the type of legislative action we need to take to certainly close the kinds of loopholes that they've tried to finagle to come up with this kind of a challenge and make this kind of a rogue, weaponized, politicized determination" Rep. Ken Ivory (R), the representative of Utah's 39th district in the state House of Representatives told Fox News.
The bill, Sensitive Materials in Schools (H.B. 374), was signed into law in March of 2022 and required public schools to prohibit "pornographic or indecent material."
UTAH STATE REP. KEN IVORY SPEAKS OUT AGAINST SCHOOL DISTRICT BANNING BIBLE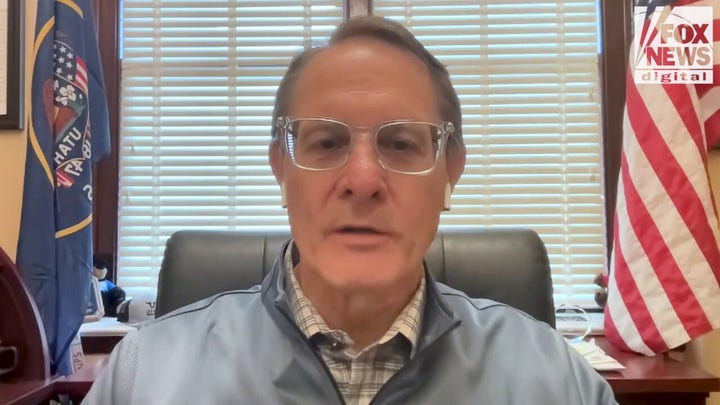 Video
WATCH MORE FOX NEWS DIGITAL ORIGINALS HERE
Williams estimated that seven to eight schools had the Bible on their shelves and added that it is not taught as part of the curriculum.
Williams added that the decision was appealed and will head to a committee of three members of the Davis School District Board of Education who will make a recommendation to the full Board of Education about whether the Bible should be in the district's school libraries. The board will have the authority to make the final decision.
"Utah Parents United left off one of the most sex-ridden books around: The Bible," the complaint published by The Salt Lake Tribune stated, pointing to a Utah group involved in challenging certain books in schools. "Incest, onanism, beastiality, prostitution, genital mutilation, fellatio, dildos, rape, and even infanticide."
"Get this PORN out of our schools!" it adds.
Ivory called the challenge "flippant," and said he disagrees with the removal.
"How in the world can a school district use a standard meant to deal with clearly pornographic, obscene, indecent materials and have a committee that can purport to say that standard was used to remove the Bible?"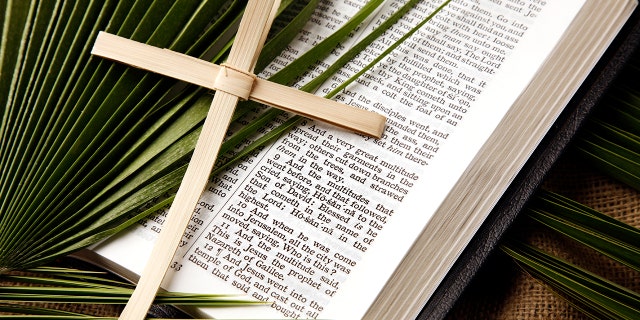 A KJV Bible with palm cross, and palm leaf against a burlap background. (iStock)
"They didn't use the legal standard in my bill," he said. "They came with some other legal standard that we still don't quite understand, but we now have an anonymous, unelected, unaccountable, nontransparent committee that poked their head out of a cave, if it were as it were, and made the announcement that the Bible has no serious value."
According to Williams the district's policy sets up the "Sensitive Materials Review Committees" with one administrator working in a district department or school, a licensed English Language Arts teacher or other relevant subject, a librarian working in the district and four parents with students enrolled in a district school.
The district, which boasts over 72,000 students, allows students, parents, teachers and school board members to submit a request for a book to be reviewed for sensitive material.
Ivory told Fox News that he decided to take action and introduce the bill after he was notified by parents of inappropriate materials in Utah's public schools.
"Quite frankly, I didn't believe them," he said. "It was absolutely astounding. I mean, there were materials that even today we can't talk about and we can't show them in legislative meetings."
Ivory said he's heard from parents who are "bewildered" about the books in schools that his law was crafted to ban.
"We have many school officials that don't seem to know what is age appropriate, what is obscene and how to get obscene materials out," he added. "And then when they go to their school board meetings, they're not allowed to share the content of these obscene things in the school board meeting because it's too obscene for the school board, but it's okay for their children's classroom."
Click here to hear more about Rep. Ken Ivory's plans.