The families of the four tourists killed in the Titan submersible last week have "no case" to bring against OceanGate if they decide to, according to a legal expert.
"I don't think they have a case at all," Richard Daynard, a professor at Northeastern University School of Law who focused in part on strategic litigation, told Fox News. "They knew the risk, they took it, and they should not be able to successfully sue."
Daynard compared the situation to cigarette companies, claiming that OceanGate was upfront with the risks, including putting the word "death" appears three times in the first page of the waiver, according to an interview with a former passenger for the New York Post.
LAW PROFESSOR RICHARD DAYNARD SAYS OCEANGATE VICTIMS' FAMILIES HAVE NO CASE TO SUE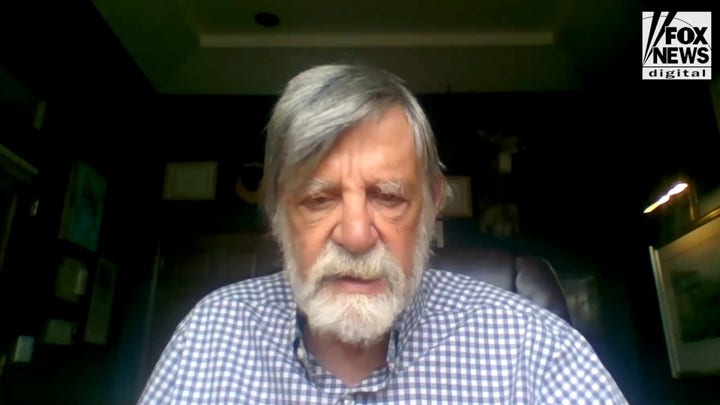 Video
WATCH MORE FOX NEWS DIGITAL ORIGINALS HERE
Inset, from left: Suleman Dawood, Shahzada Dawood, Stockton Rush; Paul-Henry Nargeolet and Hamish Harding are aboard the OceanGate Titan submersible. (Engro Corp. | Reuters/Shannon Stapleton | @OceanGateExped/Twitter | Felix Kunze/Blue Origin via AP | Ocean Gate/Handout/Anadolu Agency via Getty Images)
'TITANIC' WILL RETURN TO NETFLIX ON JULY 1
Daynard pointed out that the trip came with risks and that the situation could not be compared to a regular trip such as a cruise or modern-day airplane flight. Instead, he compared it to if the Wright brothers took on tourists in the experimental phase of testing aircraft.
"This is clearly something experimental," he said. "It's something that obviously extends technology and sort of our technological imagination to the fullest and people were well aware of this, and they knowingly signed a waiver."
"If they replicate this particular Titan capsule, it's not going to have a long line of people signing up to pay $250,000 to go on that at this point," he said. "So my guess is there's not a lot of…there's not going to be a lot of money there, even if they were to win."
MISSING TITANIC SUBMARINE FOUND, CREW KILLED IN DEEP-SEA CATASTROPHE, COAST GUARD SAYS
"Lawyers, just like every other professional, want to be paid," Daynard added.
"Why put a family through the additional hell of having to talk about this and a trial and so forth and so on and what their loved ones meant to them and what they thought their loved ones were thinking when they did it," he said.
Click here to hear more from Daynard.