Department of Homeland Security Secretary Alejandro Mayorkas on Sunday blamed Congress for not doing more to help with the growing migrant crisis and claimed the Biden administration is doing everything it can within a "broken immigration system."
Mayorkas made the remarks during an appearance on NBC's "Meet the Press," nearly two weeks after giving testimony before the House Homeland Security Committee, where he repeatedly claimed the U.S. border is "secure."
"We are seeing a level of migration not just at our southern border but throughout the hemisphere that is unprecedented," Mayorkas said Sunday, adding that he believes our hemisphere is seeing the greatest level of migration since World War II.
Mayorkas said President Joe Biden "delivered a solution" to the crisis "on Day 1" of his term in the form of immigration reform legislation, and Mayorkas put the blame on Congress for being slow to act.
MAYORKAS TAKES HEAT FOR REPEATING BORDER IS 'SECURE' CLAIM DURING HOUSE HEARING: 'THIS IS NONSENSE'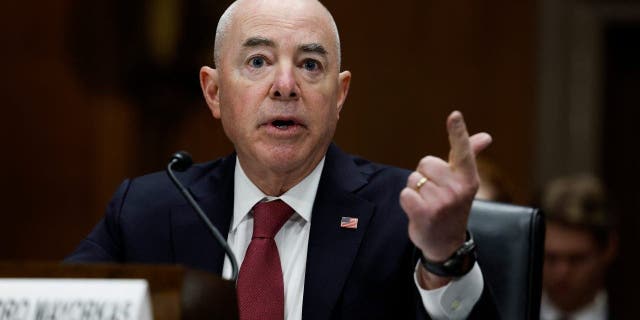 Homeland Security Secretary Alejandro Mayorkas on Sunday called the immigration system "broken" and shifted blame on Congress for being slow to act on immigration reform legislation. (Anna Moneymaker / Getty Images / File)
"Within the constraints of a broken immigration system, we are doing so much," he said of the Biden administration.
"Our approach is to build lawful pathways, cut out the ruthless smugglers, deliver the lawful pathway so people can access humanitarian relief without having to take the dangerous journey from their home countries," Mayorkas continued. "And at the same time, if they arrive at our southern border in between ports of entry, we will deliver consequences."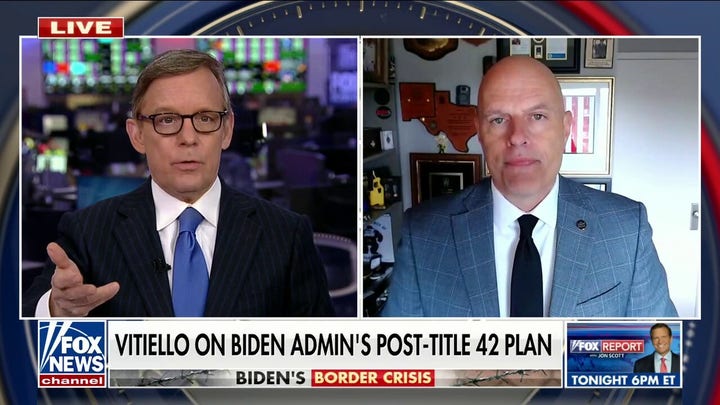 Video
BIDEN CALLED OUT FOR CLAIMING HIS BUDGET 'KEEPS OUR BORDERS SECURE:' 'THIS MUST BE A JOKE'
Mayorkas again shifted blame to a "completely broken immigration system," saying that there are more than 2 million immigration cases in a backlog that has been building "year over year over year."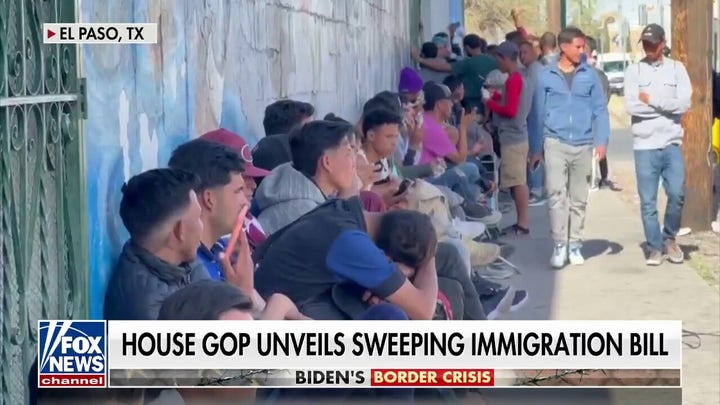 Video
The backlog was exacerbated by a change made two months after Biden took office, when Border Patrol agents began a now-defunct practice of quickly releasing immigrants on parole.
U.S. immigration offices have become so overwhelmed with processing migrants for court that some who crossed the southern border may be waiting a decade before they even get a date to see a judge.
"We have got to fix it," Mayorkas said. "We need legislative reform."
The Associated Press contributed to this report.