EXCLUSIVE – Mississippi Gov. Tate Reeves, R., is baffled why Democrats continue to push far-left cultural ideology such as allowing gender reassignment surgery for kids and insisting biological men should be able to compete against female athletes, but he's determined to "protect" Mississippians if the federal government won't do it.
"I've been known to say that the Democratic National Committee has moved so far to the left that I heard they were going to move their national headquarters to somewhere in the middle of the Pacific Ocean," Reeves told Fox News Digital.
"That's how far left they've moved on so many issues. And this gender reassignment surgeries, is the latest push from the far left to change the makeup of America," Reeves continued. "It makes absolutely no sense to the average American and certainly doesn't make any sense to the average Mississippian."
BUD LIGHT IN 'SERIOUS TROUBLE' OF LOSING STATUS AS TOP-SELLING BEER IN US, INDUSTRY EXPERT WARNS
"There's no doubt that there's probably less of this going on in the state of Mississippi than there is in some other states. But the fact of the matter is that there are clinics in Mississippi that prior to me signing legislation in the last several months that were looking at gender reassignment surgery on minors, they were looking at and offering pills and other things for kids," Reeves said.
"The D.C. elites and those in California, in New York, who always say, 'Well, you really don't have to worry about this because you're in a red state,' and that's never actually true because if it was allowed in large blue states, and then it moves to the purple states, and then it moves to states such as ours," Reeves continued. "And the most important thing that we can do is be proactive and do everything we can to protect our kids. And that's what I'm going to do as long as I'm governor of Mississippi."
'SAVE WOMEN'S SPORTS' BILL PASSES HOUSE WITH ZERO VOTES FROM DEMS, WHO CALL IT TRANSGENDER 'BULLYING'
"In Mississippi, we have a law now, and we've decided that we're going to let girls play girls sports. And we're going to let boys play boys sports," he continued, noting that all three of his daughters play competitive sports.
BIDEN SAYS TRANSGENDER PEOPLE 'SHAPE OUR NATION'S SOUL' IN OFFICIAL PROCLAMATION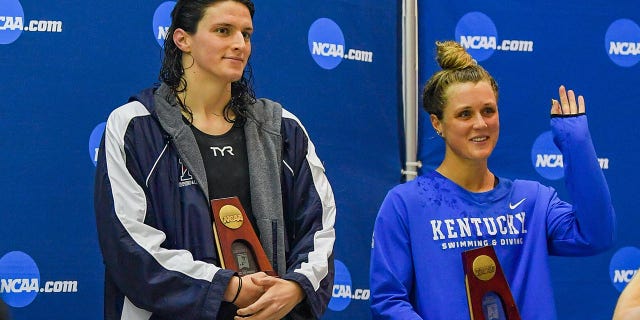 University of Pennsylvania swimmer Lia Thomas and Kentucky swimmer Riley Gaines tied for 5th in the 200 Freestyle finals at the NCAA Swimming and Diving Championships on March 18th, 2022 at the McAuley Aquatic Center in Atlanta Georgia.  (Rich von Biberstein/Icon Sportswire via Getty Images)
"They shouldn't have to compete with biological makes," Reeves said. "It makes absolutely no sense. But what the far-left is pushing in the in this country oftentimes nowadays makes absolutely no sense."
"It makes no sense whatsoever that that is the agenda that these far-left groups are pushing. And by the way, it is in direct conflict with the original reasoning behind Title IV in America," Reeves said.
CONSUMERS CREEPED OUT BY TARGET'S 'TUCK-FRIENDLY' WOMEN'S SWIMWEAR: 'SHOPPING ELSEWHERE'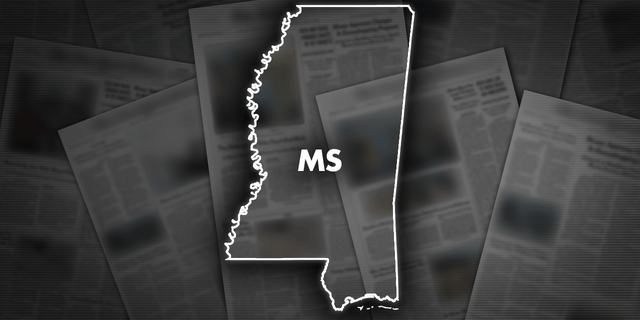 Mississippi Gov. Tate Reeves, R., wants to protect residents from "left-wing woke ideology that is beyond the pale of what most average Americans can even imagine." 
"It is in direct conflict to protect women in women's sports by forcing and people to allow biological males to compete against them. It takes away the spirit of competition. And I'm just flabbergasted that this is the direction that the far left has tried to take this country," Reeves said.
Reeves is hopeful that, eventually, the White House will be occupied by someone willing to protect women's sports.
"I believe that the federal government should step in and protect women across America. But as long as the Biden administration is in charge, they're never going to do that," Reeves said. "Title IV is in effect in America to protect girls who are playing girls sport. It's in effect to protect women. And the Biden administration is going in exactly the wrong direction."
"Employers look at what's happened here over the last three years, and they like what they see, and they look at our people, and they say, 'I'd like people like that working for me,'" Reeves continued. "And so, whereas years ago, I used to be on the phone calling CEOs and say consultants and begging them to look at Mississippi. Now they're calling me, and I'm dadgum proud of it."
Fox News' Chris Pandolfo contributed to this report.