EXCLUSIVE: Interpol officials will begin coordinating extradition plans Friday for Joran van der Sloot, the prime suspect in the 2005 disappearance of Natalee Holloway, according to the agency's Peruvian chief.
Van der Sloot is facing charges in the U.S. concerning Natalee Holloway's 2005 disappearance during a Mountain Brook High School, Alabama, senior trip in Aruba. At the time, she was staying at a Holiday Inn resort in Noord, Aruba.
He's being charged with extortion and wire fraud after allegedly trying to sell information regarding the whereabouts of Natalee Holloway's body to Beth Holloway. He allegedly asked for a total of $250,000 — $25,000 upfront for the information, with the rest of the money to be paid out when Natalee Holloway's remains were positively identified in Aruba, where she went missing.
However, prosecutors in the U.S. allege van der Sloot lied to Beth Holloway's lawyer, John Q. Kelly, about where her daughter's remains were located.
López Aeda added that while extraditions can be done through "a commercial flight," van der Sloot's extradition will "most likely" take place on a U.S. government airplane.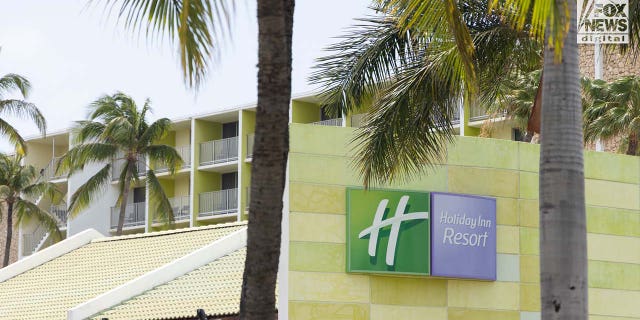 A general view of the Holiday Inn Resort in Noord, Aruba, Friday, May 12, 2023. The resort is where Natalee Holloway stayed in 2005 before she disappeared. (Mega for Fox News Digital)
López Aeda told Fox News Digital the meeting with the FBI and Peru's National Penitentiary Institute will happen in person.
George Patriot Seymore, Beth Holloway's spokesperson, told Fox News Digital on Wednesday that the FBI is handling the extradition, which is happening "within a week." The FBI declined to comment.
 
Van der Sloot is facing a prison sentence in Peru for the murder of 21-year-old Stephany Flores in 2010. His original sentence was 28 years, but got more time handed to him because of a drug smuggling scandal in prison.
NATALEE HOLLOWAY CASE: FMR PROSECUTOR WHO CHARGED PRIME SUSPECT JORAN VAN DER SLOOT 'SURPRISED' BY EXTRADITION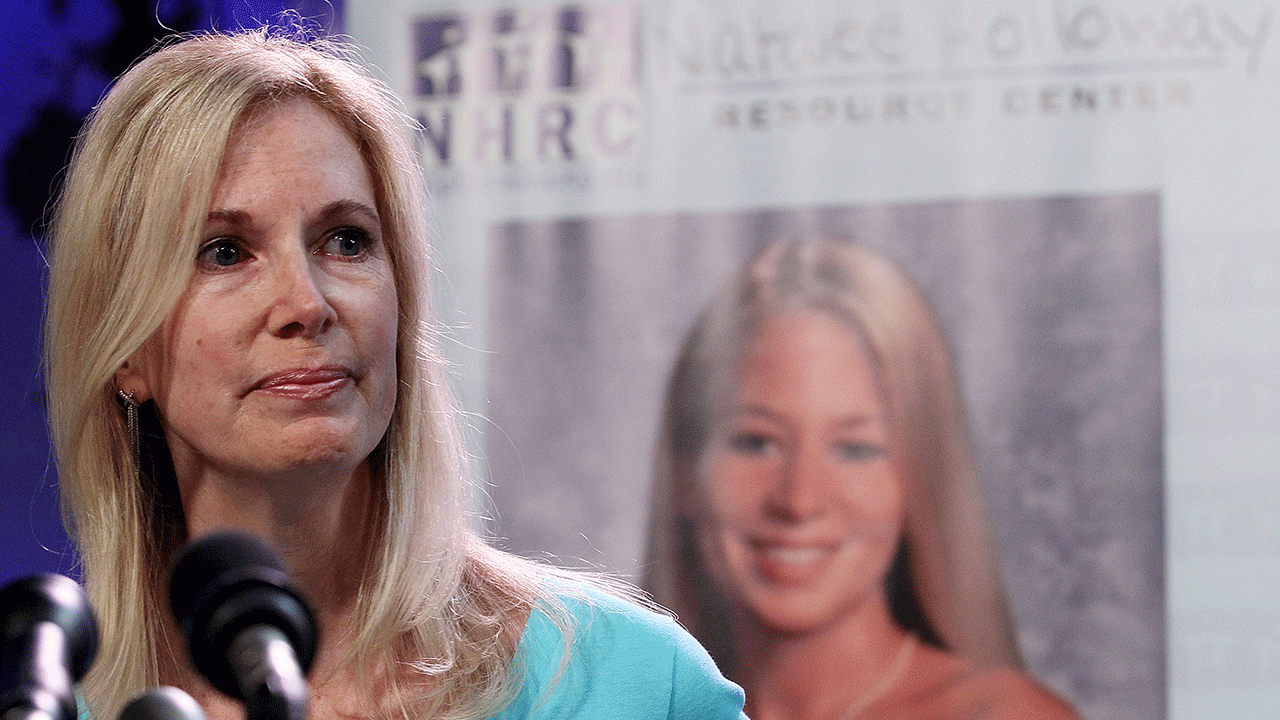 Beth Holloway fights back tears as she participates in the launch of the Natalee Holloway Resource Center on June 8, 2010 in Washington, DC. The non profit resource center was founded by Holloway and the National Museum of Crime & Punishment and was created to assist families of missing persons. Beth Holloway's daughter Natalee is the Alabama teen who disappeared five years ago in Aruba. (Photo by Mark Wilson/Getty Images)
Natalee Holloway's body was never found. In January 2012, van der Sloot pleaded guilty to killing Flores, and Natalee Holloway was legally declared dead that month.
Fox News' Michael Ruiz and Haley Chi-Sing contributed to this report.