Former NBA star Enes Kanter Freedom perpetuated his tease for a potential run for Congress on Sunday while giving an update to "Fox & Friends Weekend" viewers about his plans to make a difference for the country.
While speaking to hosts Rachel Campos-Duffy, Pete Hegseth and Will Cain, he indicated he could have his sights set on running in Florida.
"I am having a conversation with people. Obviously, it's a process," he said. "I am just trying to find the right place where it's warm, obviously… I really like Florida."
ENES KANTER FREEDOM TO BE PRESENTED WITH INAUGURAL 'MAYOR'S FREEDOM AWARD' IN UTAH CITY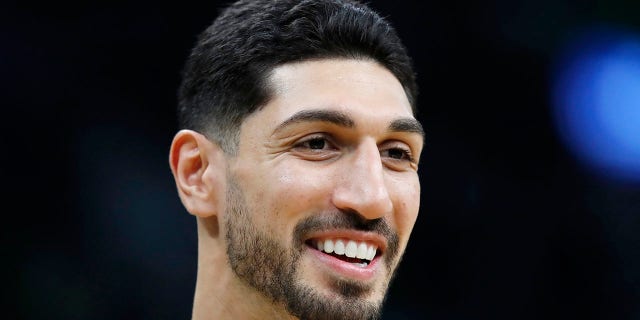 Former NBA star Enes Kanter smiles before a basketball game against the Toronto Raptors, on Oct. 22, 2021, in Boston.  (AP Photo/Michael Dwyer, File)
Freedom said he has had conversations with Gov. Ron DeSantis, R., who urged him to move to The Sunshine State, perhaps bringing his political ambitions with him.
The state, which has become a stronghold for Republican values in recent years, voted overwhelmingly for GOP lawmakers during the 2022 midterms, including Miami-Dade County, which made an astonishing flip in favor of DeSantis in November.
Freedom, as a human rights activist, has historically touted his belief in holding China accountable and defending the U.S. against foreign adversaries such as China who threaten national security interests and fundamental values of liberty.
ENES KANTER FREEDOM REVEALS TURKISH GOVERNMENT PUT $500K BOUNTY ON HIS HEAD, MAY SUE NBA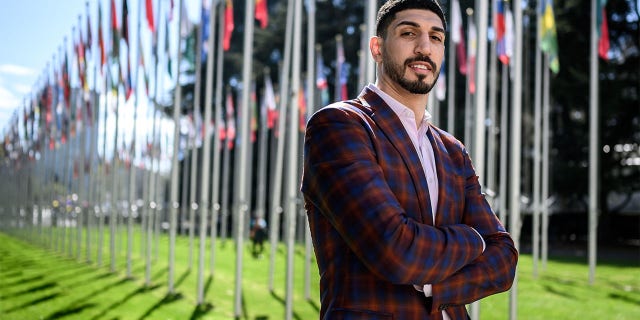 American basketball player Enes Kanter Freedom poses during an interview with AFP at the United Nations Office in Geneva on April 5, 2022. (FABRICE COFFRINI/AFP via Getty Images)
He has also called out the Biden administration for its alleged weakness toward entities like China and Turkey, particularly after the latter placed a bounty on his head for criticizing the Turkish government's disregard for basic human rights.
ENES KANTER FREEDOM SAYS NBA 'RUN BY CHINESE DICTATORSHIP' AFTER EXCLUSIVE RECORDINGS SURFACE
Freedom is also coming to Fox Nation Sunday night with "The Price and Splendor of Freedom," a special documentary dedicated to exploring his life and his love for America.
"I talk about how lucky and how blessed we have it in this country because I know that some of my teammates love to criticize America, but I talk a lot about what's happening on the other side and how blessed we are in this beautiful country," he told Campos-Duffy, Hegseth and Cain.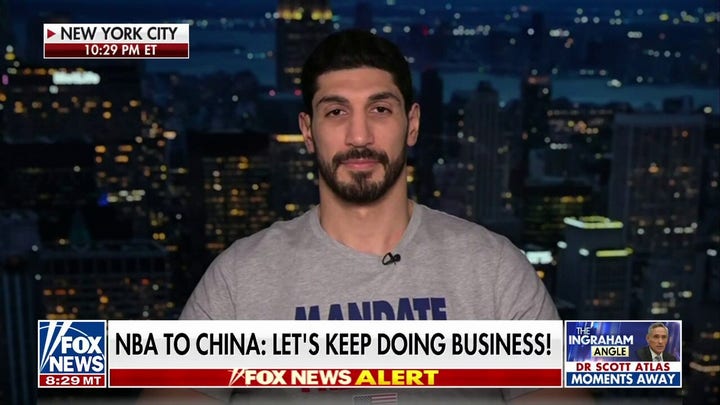 Video
The ex-NBA star has yet to announce any further plans for a run for office, but said others are urging him to throw his hat into the ring at some point.
"Everybody [has] been like, 'What are you waiting for?''" he said, adding that his supporters argue his voice is needed to make a difference.
CLICK HERE TO GET THE FOX NEWS APP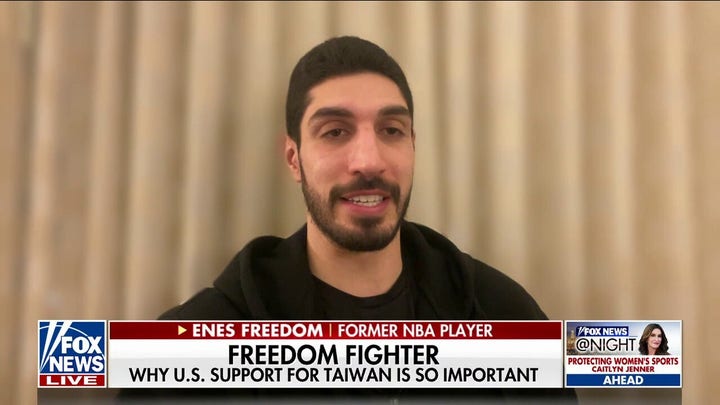 Video