Former Rep. Lee Zeldin, R-N.Y., is considering a potential run against Sen. Kirsten Gillibrand, D-N.Y., in 2024.
"We'll keep an eye on the race," Zeldin said while at the state Capitol on Monday in Albany, Fox News can confirm. "If we did run, it would be an extremely competitive race."
Despite failing to oust former New York Gov. Andrew Cuomo's successor, Kathy Hochul, from office in November, Zeldin ran a competitive challenge to the Democrat governor in the blue stronghold state, garnering more than 47% of the vote.
He focused his campaign on combating crime post-2020's defund the police movement, arguing that bail reform measures ushered in by the Democrat-controlled legislature contributed to the rising recidivism of violent offenders repeatedly arrested and then released onto the streets.
SEN STEVE DAINES, LEE ZELDIN ENDORSE TRUMP TO BE PRESIDENT: 'BEST FOUR YEARS'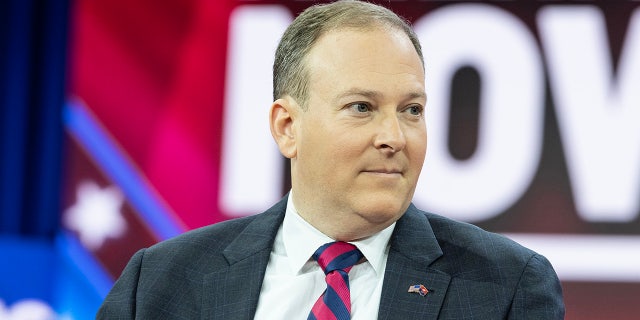 Former Rep. Lee Zeldin is considering a run against Sen. Kirsten Gillibrand. (Lev Radin / Pacific Press / LightRocket via Getty Images / File)
Following what is considered the best run of a Republican New York gubernatorial candidate in two decades, Zeldin launched a federal PAC, drawing speculation as to what his future political aspirations might hold. Gillibrand announced in January that she is seeking a third term for her Senate seat in 2024. After Rep. Alexandria Ocasio-Cortez, D-N.Y., previously refused to rule out a challenge in the Democrat primary, AOC spokesperson Lauren Hitt told Politico this week that the democratic socialist would not run against Gillibrand next year.
In an interview before joining Kellyanne Conway at a dinner for the New York State Federation of Republican Women near Albany, Zeldin told Politico that for now he remains focused on helping local Republican candidates across the state who supported his gubernatorial campaign last year.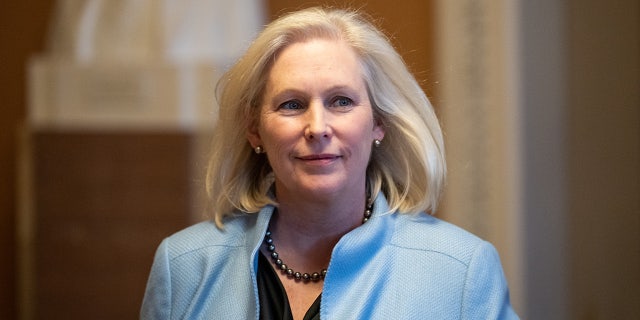 Sen. Kirsten Gillibrand, D-N.Y., is running for reelection in 2024. (Bill Clark / CQ-Roll Call Inc. via Getty Images / File)
AOC WILL NOT RUN FOR SENATE IN 2024, SPOKESPERSON SAYS
He was in Albany on Monday to meet with state legislators.
Zeldin said he is still considering a run against Gillibrand but recognizes that "there's even more of a Democratic-favored turnout" during presidential election years compared to the midterms, when he ran for governor. "It was something that I was giving no thought to, but she was trying to fundraise. And the best way to fundraise in the first quarter of 2023 was to speak about a viable opponent," Zeldin told Politico. "We'll see how the race shapes up."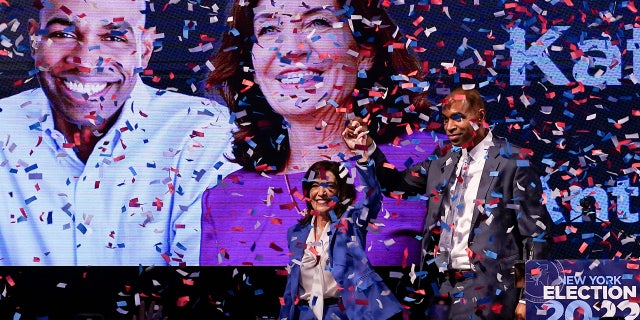 New York Gov. Kathy Hochul narrowly claimed victory over Republican candidate Lee Zeldin in November 2022 during what was a midterm election year. (Timothy A. Clary / AFP via Getty Images / File)
Despite Florida Gov. Ron DeSantis campaigning in New York for Zeldin last year, Zeldin issued a statement on Twitter last week in which he threw his support behind Trump's 2024 presidential bid.
CLICK HERE TO GET THE FOX NEWS APP
"The GOP is filled with amazing talent to save our country from the failed policies of the Biden Admin," Zeldin tweeted on April 24. "Our nominee in 2024 will be the 45th & 47th POTUS, Donald Trump. Our economy will be stronger, our streets will be safer, & our lives will be freer. He has my full support!"
Fox News' Paul Steinhauser contributed to this report