Police in Oregon are searching for a man they say lit a fire inside a Target store as a diversion to steal merchandise.
In a Facebook post, the Marion County Sheriff's Office said it received a report of a fire being intentionally set in the toy aisle of a Salem, Oregon Target on April 22.
"Deputies learned this was done as a diversion by a suspect who stole merchandise and then fled out the back of the store," the post stated.
It is believed that the suspect entered the store at 1:25 p.m. and started the fire at approximately 1:33 p.m. before fleeing out the back door at 1:39 p.m.
CRIME TURNED PORTLAND INTO A 'HOLLOWED OUT SHELL.' ITS NEIGHBORS ARE TRYING TO KEEP IT FROM HAPPENING TO THEM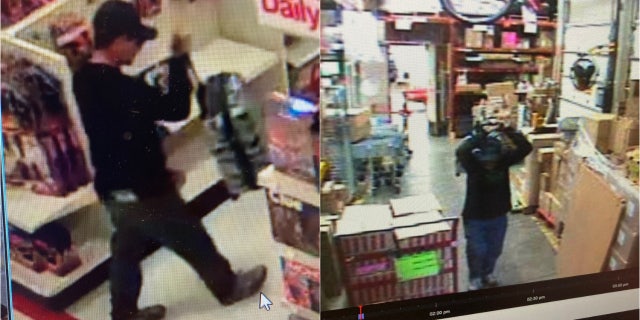 Police in Salem, Oregon say a man lit a fire in a Target store as a distraction to steal merchandise (Marion County Sheriff's Office)
The Marion County Sheriff's Office is asking for the public's help to find the suspect.
"Deputy Tribby received information there were several people videoing at the time of the fire and is asking for you to contact him if you have any additional footage of the suspect and incident," the post said.
OREGON DEMS SILENCE CRIME EXPERT AS THEY PUSH GUN CONTROL BILL: 'WHAT ARE THEY AFRAID OF?'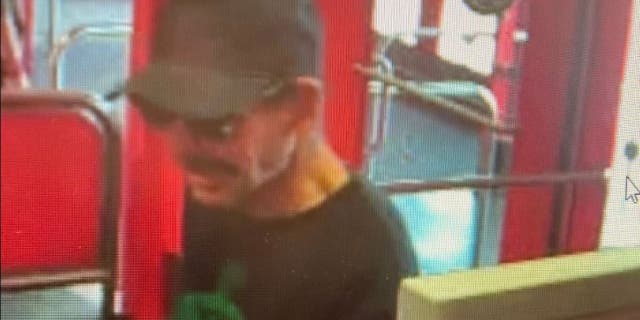 Police in Oregon are asking for the public's help finding a shoplifting suspect (Marion County Sheriff's Office)
Police released security camera footage of the suspect that shows him wearing a black hat and sunglasses walking around the aisles of the Target store.
The suspect was also wearing a black shirt and blue jeans.
CLICK HERE TO GET THE FOX NEWS APP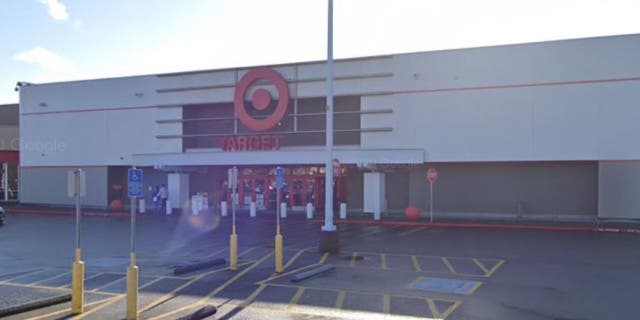 Target store at 3790 Center St NE, Salem, Oregon (Google Earth)
"If anyone recognizes the suspect in the attached pictures please reach out to Deputy Tribby at 503-798-7384," the post says.