A former Biden White House aide who resigned amid accusations of misogyny and "abhorrent" behavior is likely to be rehired to work for President Biden's re-election campaign.
The former aide, TJ Ducklo, placed one of the first stains on Biden's presidency after berating and threatening a female Politico reporter in February 2021, just weeks after Biden's inauguration. Ducklo resigned from his position at the time, admitting that his behavior had been "abhorrent."
Now, however, Ducklo is widely expected to enter Biden's campaign staff in a senior communications role, according to Politico.
Many White House staffers are lining up to defend Ducklo's return as well, with senior Biden adviser Anita Dunn calling him an "incredibly talented professional" who "earned confidence and trust at every level." Regarding his altercation with the reporter, Dunn says Ducklo "made a mistake, took responsibility for it, and paid a price," the outlet reported.
IN BIDEN'S POST-CONSTITUTIONAL AMERICA, LOCAL OFFICIALS SHOULD SUE HIM: LEVIN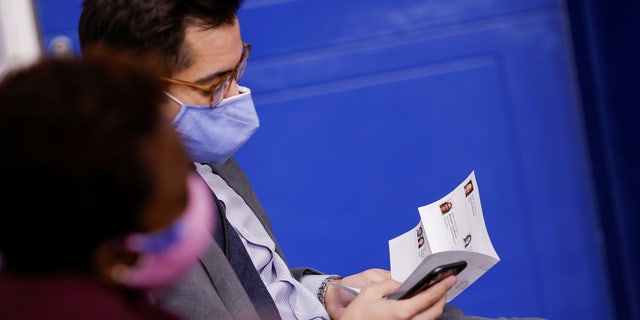 TJ Ducklo resigned as White House deputy press secretary in the opening weeks of President Biden's administration after he berated a reporter.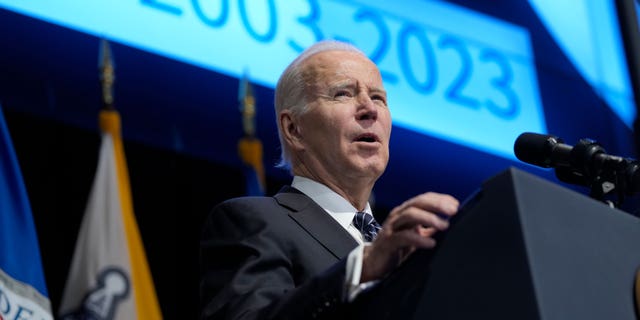 President Biden criticized TJ Ducklo for his attack on a reporter in February 2021, but only suspended him. Public pressure ultimately forced Ducklo to resign. (Chris Kleponis/CNP/Bloomberg via Getty Images)
Ducklo's outburst came when then-Politico reporter Tara Palmeri reached out to him regarding his relationship with an Axios reporter covering the Biden White House. Palmeri called Ducklo regarding the potential conflict of interest, and the White House aide began to threaten her, saying "I will destroy you."
Ducklo also reportedly made misogynistic comments toward Palmeri, claiming she was jealous of the Axios reporter and alleging that Palmeri was only interested in the story because another unidentified man had "wanted to f—" the Axios reporter "and not you," according to a report on the conversation in Vanity Fair.
BIDEN ADMIN 'ABSOLUTELY INCENTIVIZING' CHILD TRAFFICKING AT BORDER: ACTIVIST
The incident quickly became an issue for Biden, who had vowed just weeks earlier that he would crack down on any bad behavior from his staff.
"If you're ever working with me, and I hear you treat another colleague with disrespect, talk down to someone, I promise you I will fire you on the spot," Biden told new staffers during a swearing-in ceremony on Inauguration Day, Jan. 20. "On the spot."
"No ifs, ands or buts – everybody, everybody is entitled to be treated with decency and dignity," the president continued. "That's been missing in a big way for the last four years."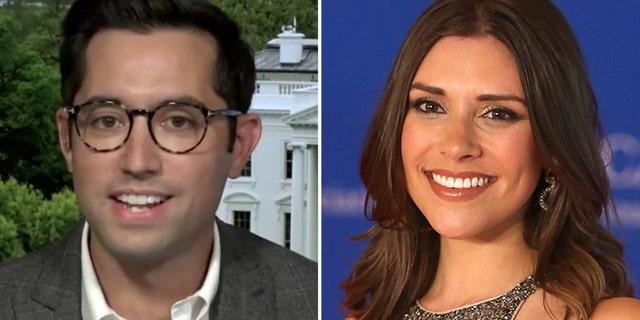 TJ Ducklo and Tara Palmeri, the then-Politico reporter who reportedly Ducklo berated on a phone call. (FOX/Getty Images)
CLICK HERE TO GET THE FOX NEWS APP
Biden's White House initially only suspended Ducklo and forced him to write a note apologizing to Palmeri, but public pressure mounted on Biden to stay true to his Inauguration Day promise. Ultimately, Ducklo resigned on Feb. 13, 2021.
Ducklo's likely re-entry to the Biden campaign was first reported by Bloomberg News.