A former bodyguard for the late Princess Diana threw cold water on the narrative that the paparazzi were attempting to put Meghan Markle and Prince Harry in danger during an alleged car chase Tuesday evening.
The Duke and Duchess of Sussex claimed they were chased by photographers for "over two hours" in a "relentless" pursuit after leaving the Women of Vision Awards – where Markle was honored for her advocacy work. Diana's previous head of security, Ken Wharfe, spoke about the alleged chase during Thursday's episode of "Good Morning Britain."
"The paparazzi, at best, can be talked to, but at worst they're a nuisance," he said during the appearance, according to Page Six.
"But they're not out to cause the death of any one person. So, I think we have to be a little bit careful there."
Wharfe worked for Princess Diana from 1987 until 1993. He continued to work for the Royal Protection Squad until he retired in 2002.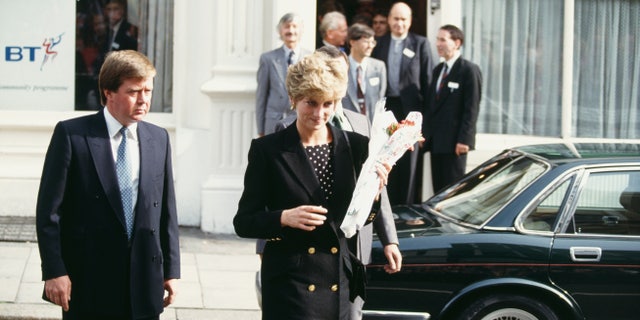 Diana, Princess of Wales, visits a shelter for the homeless in London with her bodyguard Ken Wharfe. (Getty Images)
Earlier in the interview, the bodyguard claimed that Prince Harry's security team might not have had the experience needed to deal with the high level of interest the couple receive from the paparazzi.
"The protection team he has got at the moment has never dealt with such a high-profile celebrity as Harry and Meghan," Wharfe explained. "To them, I have some sympathy."
"This relentless pursuit, lasting over two hours, resulted in multiple near collisions involving other drivers on the road, pedestrians and two NYPD (New York Police Department) officers.
"While being a public figure comes with a level of interest from the public, it should never come at the cost of anyone's safety."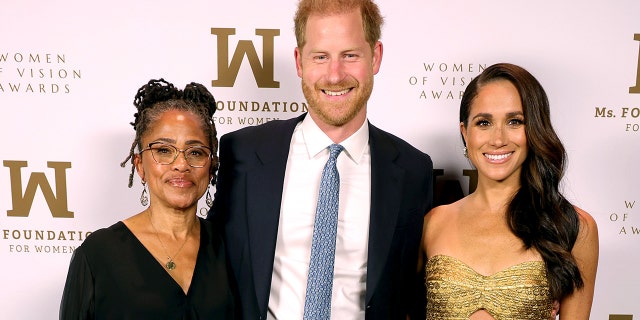 Meghan's mother, Doria Ragland, joined the couple at the Women of Vision Awards. (Kevin Mazur)
The NYPD, who assisted Prince Harry and Markle with transportation, shared their account with Fox News Digital. "There were numerous photographers that made their transport challenging," Julian Phillips, deputy commissioner of public information, said in a statement.
CLICK HERE TO GET THE FOX NEWS APP