Prince Harry is taking extreme measures to protect his family when they visit the United Kingdom.
After his initial request to fund his own police security in the U.K. was denied, Prince Harry's lawyer argued against the action in a London court Tuesday.
Harry's lawyer asked a London judge to allow the Duke of Sussex to challenge the government's denial of his request.
PRINCE HARRY REQUESTS TO FUND OWN POLICE SECURITY IN THE UNITED KINGDOM
Palmer said the denial was within the authority of the committee and set a policy position.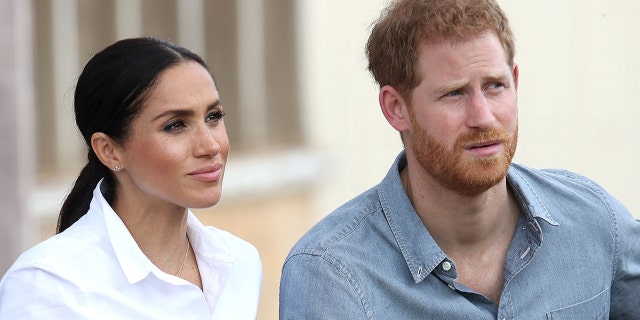 The Duke of Sussex is fighting for police protection for his family after his initial request to fund his own security in the U.K. was denied. (Chris Jackson)
INSIDE PRINCE HARRY'S DECISION TO TURN DOWN CORONATION CONCERT: EXPERT
In September 2021, Prince Harry originally applied for a judicial review of a Home Office decision that kept him from personally paying for police protection while he and his family were in the United Kingdom.
A spokesperson for the prince has said his U.S. security team doesn't have jurisdiction abroad or access to intelligence in the U.K.
The judge is expected to rule at a later time.
MEGHAN MARKLE'S POST-CORONATION AWARD IS 'SLAP IN THE FACE' TO KING CHARLES: EXPERT
"That offer was dismissed. He remains willing to cover the cost of security, as not to impose on the British taxpayer. As is widely known, others who have left public office and have an inherent threat risk receive police protection at no cost to them. The goal for Prince Harry has been simple – to ensure the safety of himself and his family while in the UK so his children can know his home country. During his last visit to the UK in July 2021 – to unveil a statue in honor of his late mother – his security was compromised due to the absence of police protection, whilst leaving a charity event."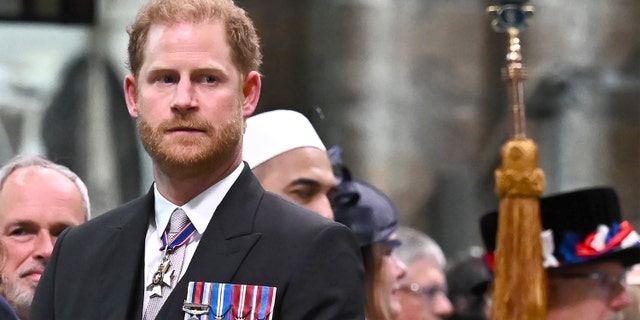 Prince Harry attended the coronation of King Charles III and Queen Camilla alone, while Meghan Markle stayed in California with their two children. (Ben Stansall  – WPA Pool)
In 2020, Prince Harry and Meghan Markle announced they were taking "a step back" as senior members of the royal family and instead would work independently, splitting their time between the United Kingdom and North America.
Harry and Markle said at the time that their decision came "after many months of reflection and internal discussions."
The Duke of Sussex bolted right after the ceremony to get home to celebrate his son's fourth birthday, which was the same day as King Charles' Westminster Abbey ceremony.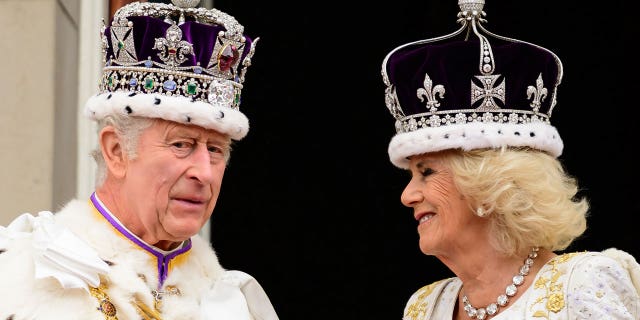 King Charles and Queen Camilla's coronation took place on May 6. (Getty Images)
CLICK HERE TO GET THE FOX NEWS APP
Fox News Digital's Lauryn Overhultz and The Associated Press contributed to this report.