A Russian court on Tuesday extended the detention of imprisoned American journalist Evan Gershkovich for another three months.
The state-run TASS news agency said an investigator from Russia's Federal Security Service (FSB) had asked a court in Moscow to keep the Wall Street Journal reporter behind bars past May 29 to Aug. 30. Russia has charged Gershkovich with espionage.
"Today our colleague, and distinguished journalist, Evan Gershkovich appeared for a pretrial hearing in a Moscow court," the Wall Street Journal said in a statement after the ruling. "While we expected there would be no change to Evan's wrongful detention, we are deeply disappointed. The accusations are demonstrably false, and we continue to demand his immediate release."
A report from TASS said the court "received a request from the investigation to extend the preventive measure in the form of detention against the accused until August 30." The court later ruled in the FSB's favor, the Associated Press reported, citing Russian news agencies.
But Gershkovich and the Wall Street Journal have categorically denied the accusations.
Last week, his employer reported that for the second time the Russian government denied a request from American officials to visit him in a Moscow prison.
The newspaper said Russia's Foreign Ministry "linked the move to a complaint that its journalists didn't get U.S. visas to travel with Foreign Minister Sergey Lavrov to the United Nations in New York last month."
TASS reported Monday that Russian Deputy Foreign Minister Sergei Ryabkov told the media that access to Gershkovich will depend on the situation.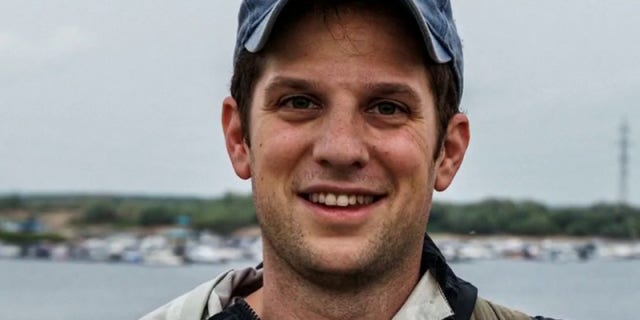 Wall Street Journal reporter Evan Gershkovich was detained March 29 in Yekaterinburg, Russia. (Fox News)
CLICK HERE TO GET THE FOX NEWS APP
"When we denied access last week, there was a situation where we simply could not make any other decision. It [the access] will depend on the situation," he reportedly said. "We gave quite a coherent explanation for the reasons why we did so. We'll see what happens next."