Well, that is one way to get the party started.
Singer Pink was the recipient of a peculiar gift at her Hyde Park concert in London this weekend after a fan tossed a bag full of their dead mother's ashes onto the stage.
In a fan-recorded video, Pink is seen picking up a plastic bag, full of some substance, in the middle of her performance of "Just Like A Pill."
"Is this your mom?" the stunned singer asked, speaking directly to a member of the audience. "I don't know how to feel about this," she continued in bemusement, placing the bag down by a speaker before continuing on with her song.
"What is Pink supposed to do with them? It's not her mother's ashes like wtf," another person questioned.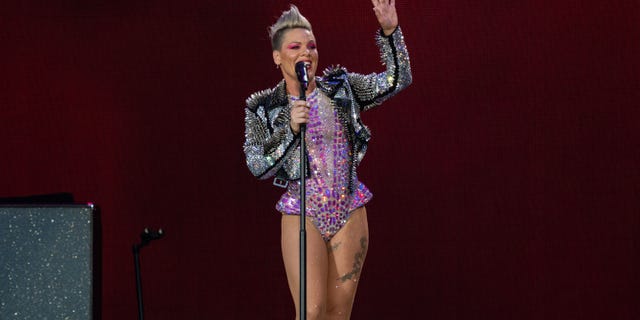 Fans quickly came to Pink's defense after they realized what had happened on stage. (Lorne Thomson/Redferns)
CLICK HERE TO SIGN UP FOR THE ENTERTAINMENT NEWSLETTER
One individual was most perplexed by how Pink knew what was in the plastic bag, writing to Twitter, "Wtf! How did pink know they were the persons mums ashes? Like wtf went down here exactly????"
While performing in New York City, Rexha was hit in the face with a phone, resulting in the arrest of a man and the singer getting stitches.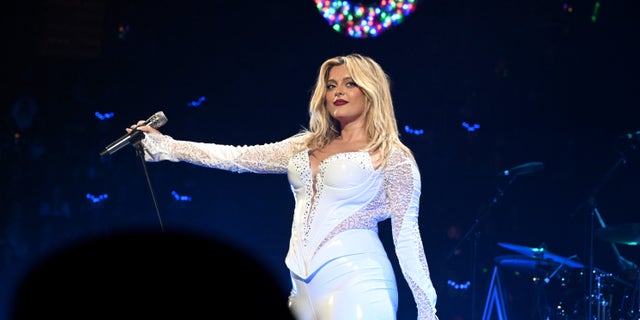 Bebe Rexha was hit with a fan's cell phone last week during her concert.