EXCLUSIVE DETAILS: The family of slain Missouri ER doctor and crypto-millionaire John Forsyth say they have been kept completely "in the dark" aside from a mystifying statement from law enforcement.
"The Missouri state police told us, 'We know more than you think we do,'" Forsyth's brother Richard Forsyth told Fox News Digital. "We are mad we are being kept so in the dark."
The doctor's body was found with a gunshot wound floating in an Arkansas lake in the Ozarks nine days after he vanished, with the family saying he had told them in the past he "might be in danger." Although detectives interviewed Richard for two hours Tuesday, they did not share any details, he said.
Forsyth disappeared May 21 after wrapping up a hospital shift in Cassville, Missouri, a town of 3,100.
Most of his family did not know he had gotten engaged, and none had met the mother of his child until after his May 21 disappearance.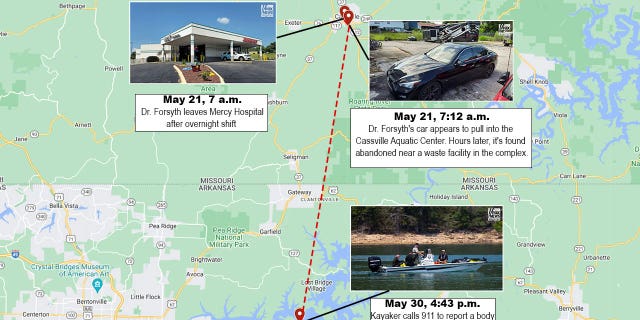 A diagram of Dr. John Forsyth's movements after he went missing. (Google, Mega for Fox News Digital)
He finalized his divorce from his ex-wife in May with an order to pay about $19,000 a month in alimony and child support, which he did not contest, court records show. The doting father has eight children, seven of whom he shares with his ex-wife.
MISSOURI ER DOCTOR WHO VANISHED 3 DAYS AFTER PROPOSING TO FIANCEE FOUND DEAD
The disappearance
Forsyth, who often worked 80 hours a week, wrapped up his 12-hour shift May 21 at Mercy Hospital.
He texted his fiancée that he would see her in "a little bit" at about 7 a.m. then abruptly stopped responding, Cassville Police Det. Stuart Lombard previously told Fox News Digital.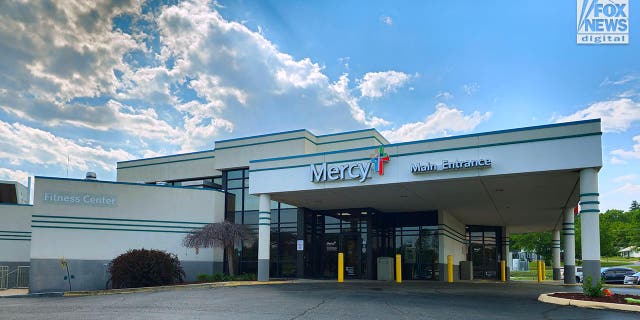 A general view Mercy Hospital in Cassville, Missouri. (Mega for Fox News Digital)
He was captured on security footage heading toward his luxury RV, a Thor Motor Coach Challenger whose base model retails for $260,000.
A man police suspect was Forsyth can be seen walking around 10 to 15 minutes later.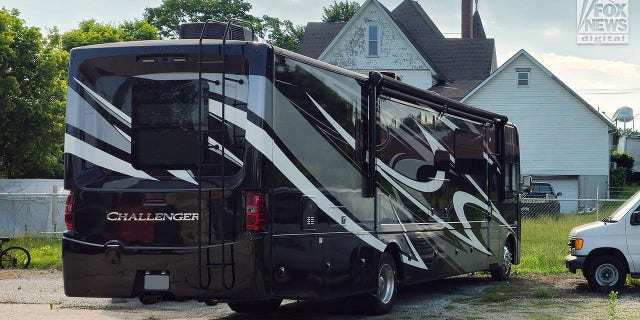 The luxury RV where Dr. John Forsyth would sleep in by Mercy Hospital is sits in a Barry County Sheriff's impound lot. (Mega for Fox News Digital)
He was due back at the hospital at 7 p.m. but never showed up. His Acura was found that night, hidden near a waste facility about 700 feet from the aquatic center's entrance.
He had left his possessions, including his wallet, U.S. passport, five phones and his laptop, in his unlocked RV and car. His stethoscope dangled from the rearview mirror of his car.
"It was cold. He was zip-tied. He was made to feel very unsafe and taken on a car ride with some people to a bridge and was threatened," said Richard, who created a cryptocurrency called Onfo with his brother.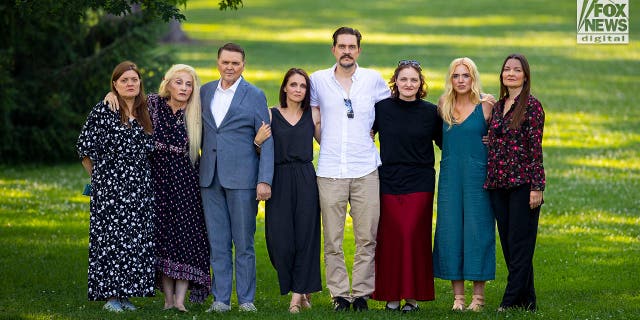 The Forsyth family poses for a photograph in Springfield, Missouri. (Mega for Fox News Digital)
The person who told them about the kidnapping said Forsyth did not report the harrowing ordeal to protect those close to him but said it was somehow related to cryptocurrency.
"Many times he mentioned he might be in danger," Richard said. "But it was always really vague."
Onfo a 'revolution' in cryptocurrency
In an interview with Forbes in 2020, Forsyth talked about investing in bitcoin early on, which had made him a millionaire.
"It became obvious to me that math-based currencies (like bitcoin) would eventually supplant sovereign notes," he told the business magazine. "I mined bitcoin and litecoin very early on and held onto them. The massive appreciation of those assets allowed me to invest in other cryptocurrency technology which ultimately led to the development of Onfo."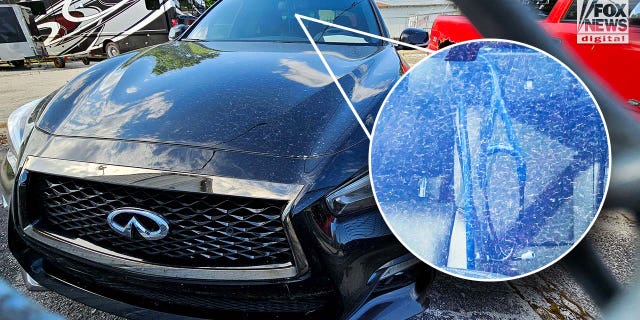 An inset shows a stethoscope hanging from the rearview mirror or Dr. Forsyth's car. (Mega for Fox News Digital)
Richard said Onfo is a purely philanthropic venture. He called it a cryptocurrency designed to be accessible to the masses unlike bitcoin, which must be bought or mined.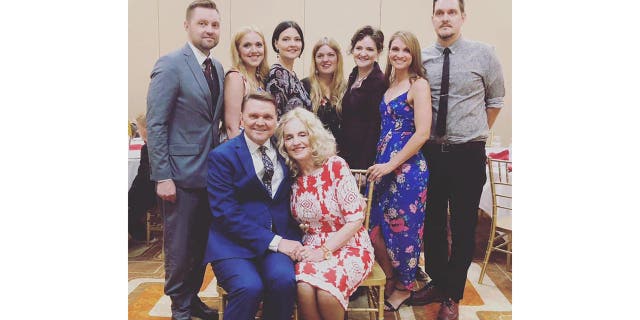 An undated family photo shows parents, Robert and Dixie Forsyth, seated, with their children standing behind them, far left, son, Dr. John Forsyth, and far right, son, Robert Forsyth. (Provided to Fox News Digital)
The three agencies investigating Forsyth's murder – the Missouri State Highway Patrol, the Benton County Sheriff's Office in Arkansas and the Cassville Police Department – did not return requests for comment.
CLICK HERE TO GET THE FOX NEWS APP
Forsyth's ex-wife and fiancée declined to talk to Fox News Digital.