A true crime "obsessed" 23-year-old woman has been indicted on murder charges in South Korea after she apparently confessed to killing her tutor "out of curiosity," according to local reports.
Jung Yoo-jung was indicted Friday in Busan, a port city along South Korea's southeastern coastline, after family members reportedly urged her to tell the truth and confess to why she killed the young female tutor whose identity has not been revealed.
"Jung was found to have premeditated the crime driven by a desire to kill someone after she became obsessed with murder from TV programs and books," a police spokesman said, according to local media outlet The Chosun Ilbo.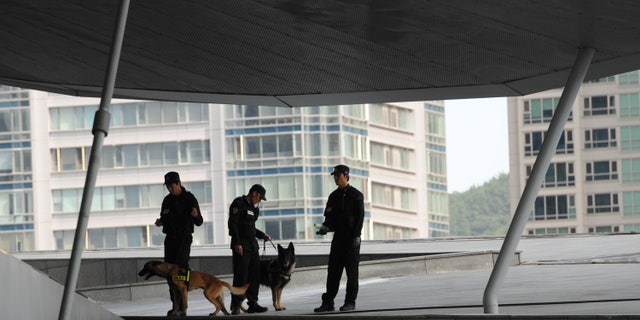 Police officers stand guard with dogs in Busan, South Korea. (Ted Aljibe/AFP via Getty Images)
ROBERT HANSSEN, EX-FBI AGENT WHO SPIED FOR SOVIET UNION, RUSSIA, FOUND DEAD IN PRISON CELL
Surveillance footage taken from a security camera later showed Jung bringing a suitcase to the scene of the crime that she allegedly used to carry and discard parts of the victim's body.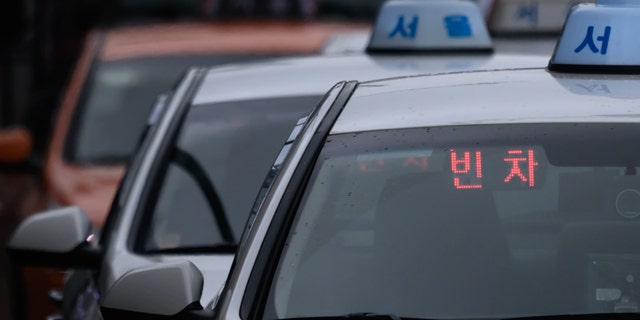 Local reports say Jung Yoo-jung took a taxi to allegedly dump parts of the victim she allegedly killed and dismembered. (Ed Jones/AFP via Getty Images)
IOWA TEEN WHO KILLED HIS PARENTS TO 'TAKE CHARGE OF HIS LIFE' SENTENCED TO LIFE IN PRISON
Jung also allegedly put on the victim's clothes, as there was blood on her uniform, before she took a cab with the suitcase to a forested area near the Nakdong River, where she abandoned the suitcase, reported The Chosun Ilbo.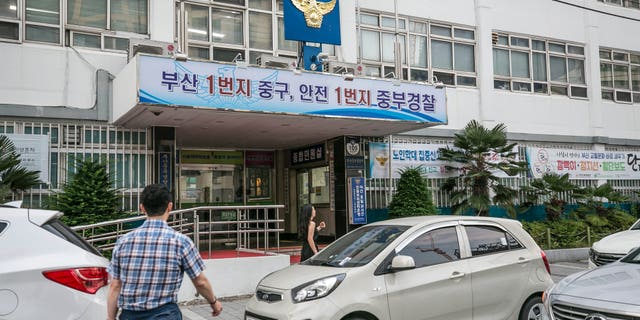 The Busan Jungbu Police Station on June 23, 2018, in Busan, South Korea. (Jean Chung/Getty Images)
CLICK HERE TO GET THE FOX NEWS APP
"A person normally panics and becomes terrified when they kill someone, even if they are a criminal, but the scene shows no sign of panic or horror," said Lee Soo-jung, forensic psychology professor at Kyonggi University, according to Korea JoongAng Daily.
Jung later told authorities "I think I was out of my mind" when pressed about her alleged crime, reported The Korean Times.