Micropsic remnants of what could be an extraterrestrial object that crashed into the Pacific Ocean nearly a decade ago were recovered by a team of scientists.
In total, 50 microscopic spherules that look like specs of dust and weigh a collective 35 milligrams were collected during a "historic" expedition off the coast of Papua New Guinea, said Harvard Professor Avi Loeb, who discovered a "runaway fireball" in 2014 that exploded in Earth's lower atmosphere before falling into the water.
The object — labeled "IM1" — "is actually tougher and has material strength that is higher than all the space rocks that were cut along by NASA," Loeb told Fox News Digital in an exclusive video interview from the expedition boat. "That makes it quite unusual.
"Given IM1's high speed and anomalous material strength, its source must have been a natural environment different from the solar system, or an extraterrestrial technological civilization."
LAS VEGAS POLICE INSTALL CAMERAS ON HOME THAT REPORTED 'ALIENS': FAMILY 'AFRAID FOR THEIR SAFETY'
But when studied through a microscope, the objects appear to look like a molten rain drops. He compared them to blood droplets that he said will hopefully lead back to where the object originated.
"This could be the first time humans put their hands on interstellar material," Loeb said. "This has never been done before. We never received a package at our doorstep from a cosmic neighbor."
MILITARY WHISTLEBLOWER GOES PUBLIC WITH CLAIMS US HAS SECRET UFO RETRIEVAL PROGRAM: 'TERRESTRIAL ARMS RACE'
"The interpretation will be left to follow-up papers," he wrote in the latest of his 33 essays. "In response to the nay-sayers we say nothing other than show our data in our first publication. One cannot argue with facts, only with interpretations."
But no matter what the conclusion is, the trip was "historic" and "successful," Loeb said. "We want to answer the question, 'Are we alone?'"
Image 1 of 9
Avi Loeb working on the objects found after a run (Avi Loeb/Medium.com)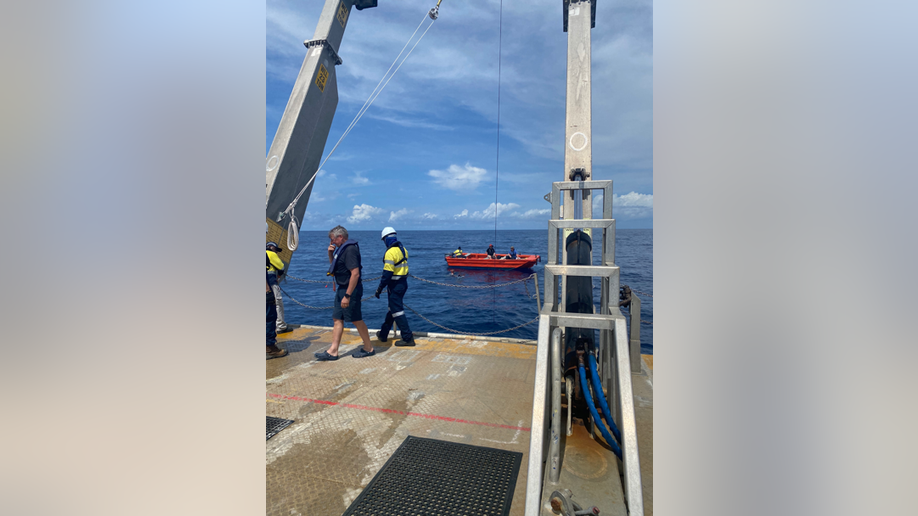 Image 2 of 9

The magnetic sled goes in the water and scraps the ocean floor for potential debris (Avi Loeb/Medium.com)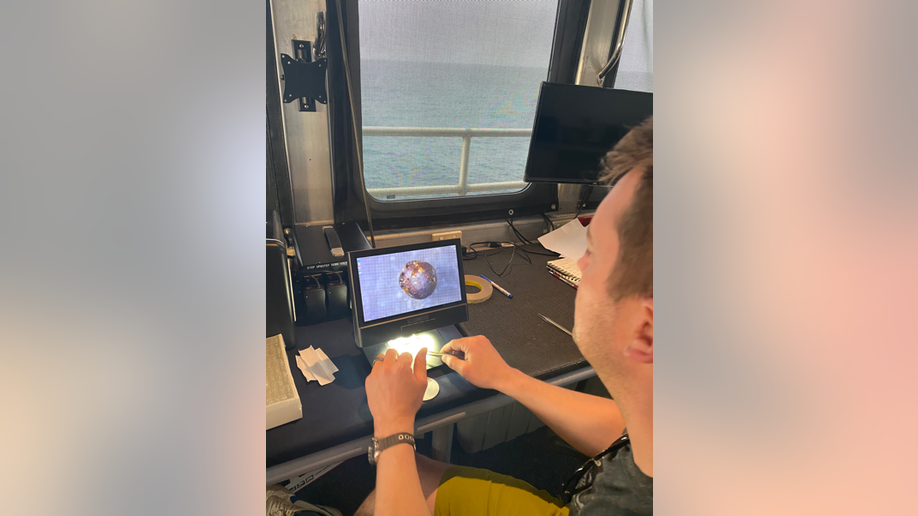 Image 3 of 9

The spherules are too small to see without a microscope (Avi Loeb/Medium.com)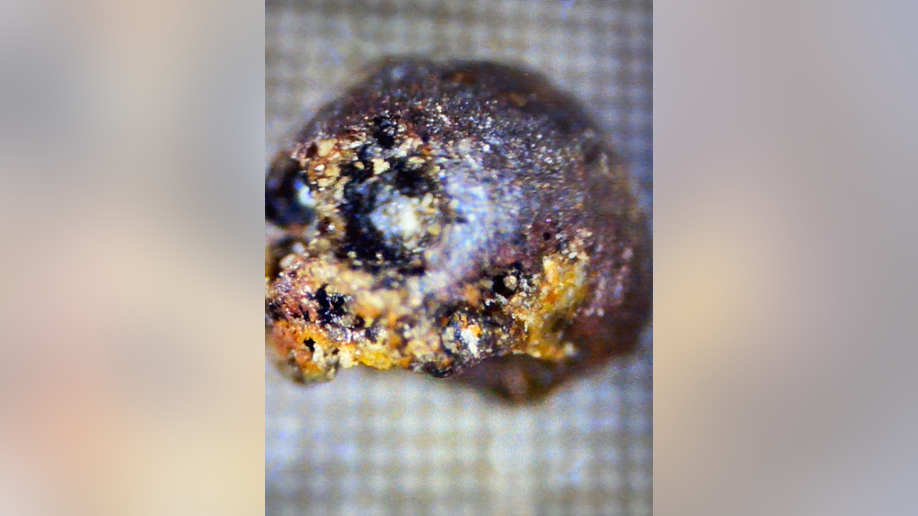 Image 4 of 9

This is the biggest spherule found, which Avi Loeb said looks like a skeleton or alien head (Avi Loeb/Medium.com)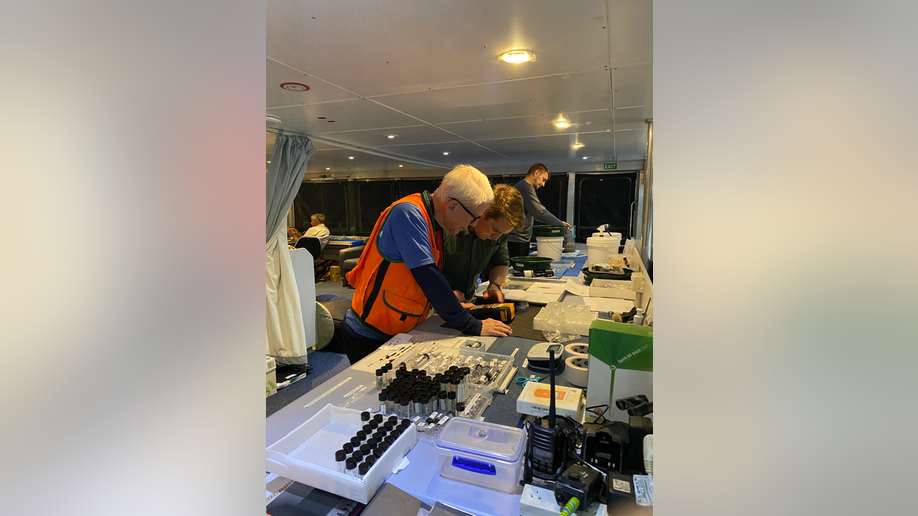 Image 5 of 9

Scientists in the analysis room upstairs on the boat (Avi Loeb/Medium.com)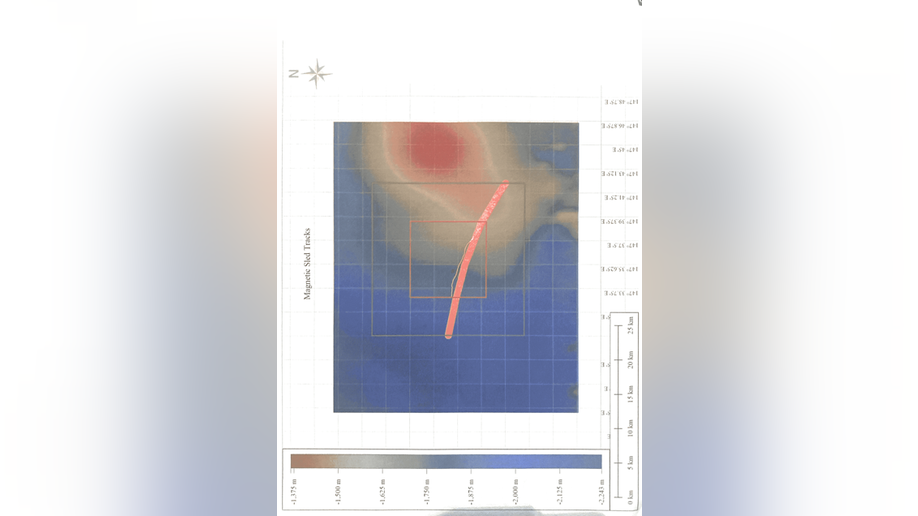 Image 6 of 9

This is the likely path the interstellar object took before it crashed off Papua New Guinea, according to Harvard Professor Avi Loeb (Avi Loeb/Medium.com)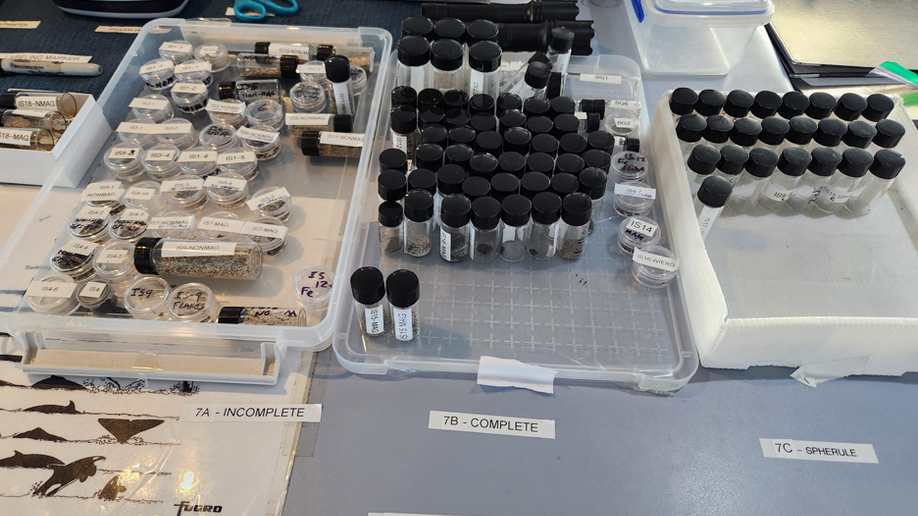 Image 7 of 9

Each vile is a sample that will be studied and analyzed more closely at Harvard (Avi Loeb/Medium.com)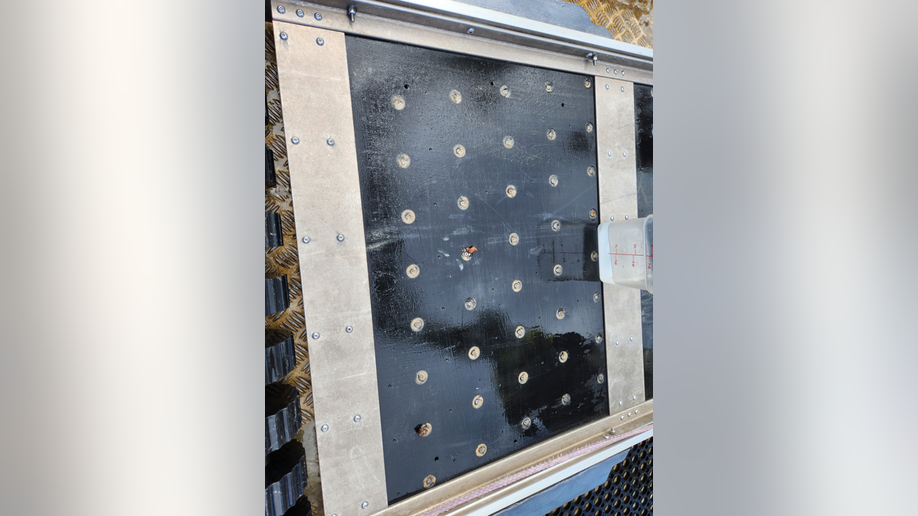 Image 8 of 9

This is the magnet sled used to scrape the ocean floor (Avi Loeb/Medium.com)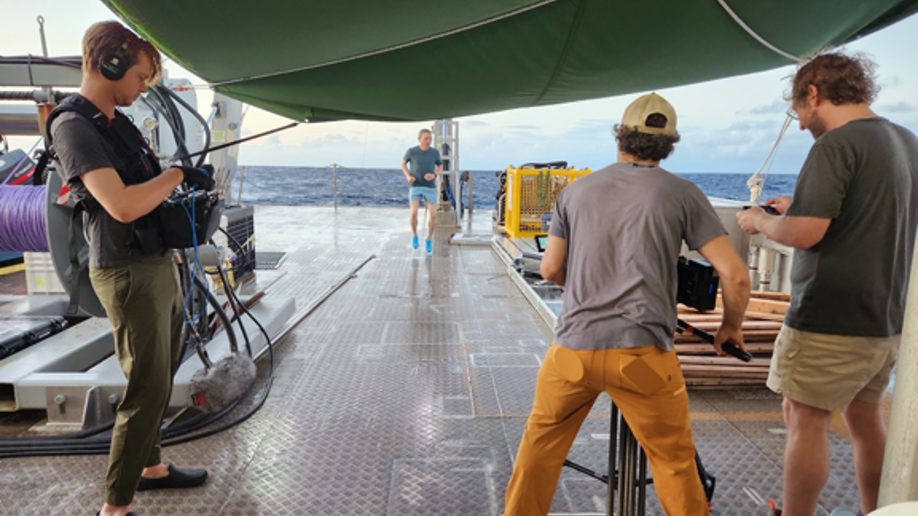 Image 9 of 9

Crew members operating the equipment during a run (Avi Loeb/Medium.com)
VIDEO TOUR OF THE DECK AND OUTSIDE OF THE BOAT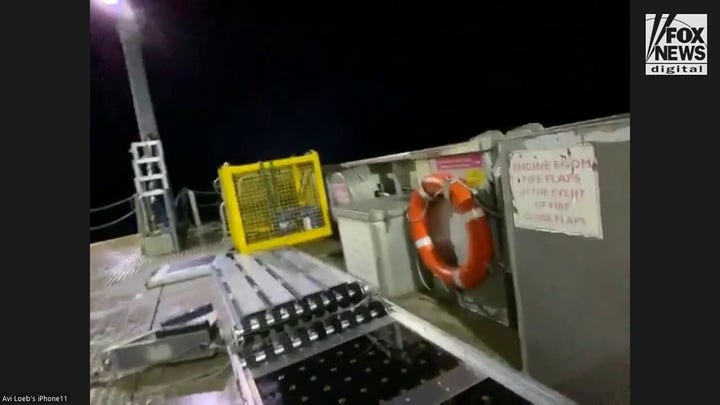 Video
The object was originally classified as a meteor, but the object's speed and trajectory were "outliers" that suggested it originated outside the solar system, said Loeb, who authored a paper about the object with his student Dr. Amir Siraj.
In the beginning of the expedition, the crew hit some hard times, and it seemed at like the mission wasn't going to bear fruit.
VIDEO TOUR INSIDE THE BOAT AND LAB
Video
He said one of the crew members brought six champagne bottles, and "I asked him, 'Why did you do that?' And he said, 'I'm optimistic.'
"This is all been very exciting. I didn't know what to expect," Loeb said. "But we're learning about what arrived at our doorstep from outer space, beyond the solar system, from the ocean floor by looking through a microscope instead of a telescope.
"I think it's a completely new window into the universe."