A Trump-appointed appeals court judge on the 5th Circuit grilled a lawyer for Danco Laboratories, the abortion pill maker that sells mifepristone under a brand name, on whether pregnancy is an "illness" and whether Mother's Day is "celebrating illness," during oral arguments in a case challenging the drug's approval.
Judge James Ho appeared skeptical of the Food and Drug Administration's (FDA) use of an "accelerated, less rigorous" process to approve mifepristone more than 20 years ago. Pro-life doctors and medical groups are challenging that approval, arguing FDA erroneously classified pregnancy as an illness to give the drug expedited approval. Ho was sympathetic to that argument.
The judge questioned whether abortion pills were eligible for expedited approval by the FDA when that process is limited to serious illnesses.
"Pregnancy is not a serious illness," Ho said. When Danco attorney Jessica Ellsworth argued the FDA acted correctly, Ho asked, "When we celebrated Mother's Day, were we celebrating illness?"
"I agree, your honor, that is the language that is used in the regulation itself," Ellsworth said. "But as I said, in the preamble and in the discussion of the comments that were submitted in conjunction with that rulemaking, there is discussion about it applying to conditions."
CHIEF JUSTICE ROBERTS ASKED TO TESTIFY IN SENATE ON SUPREME COURT ETHICS AMID THOMAS CONTROVERSY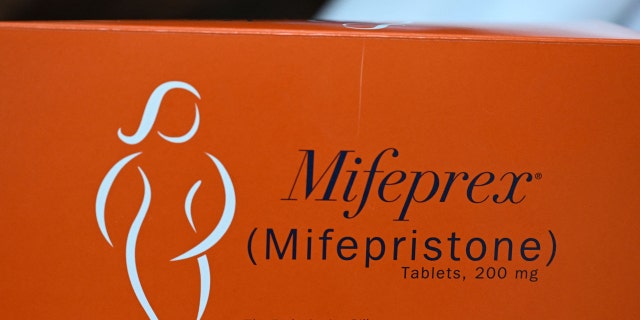 Mifepristone, one of the two drugs used in a medication abortion, is displayed at the Women's Reproductive Clinic, which provides legal medication abortion services, in Santa Teresa, New Mexico, on June 15, 2022. During oral arguments Wednesday, Judge James Ho grilled an attorney for Danco Laboratories, the drug's maker, on whether pregnancy is an "illness." ( Photo by ROBYN BECK/AFP via Getty Images)
She added that the FDA has used the same rule for other conditions like acne or infertility that are not necessarily a "serious illness."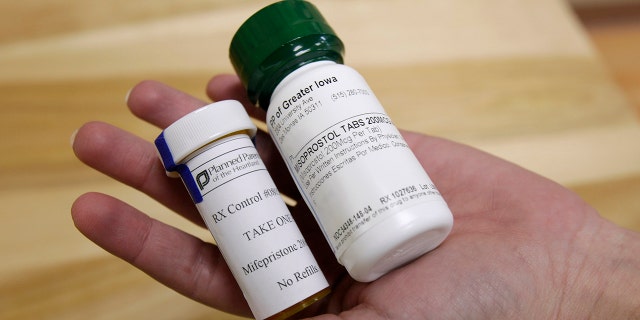 Bottles of abortion pills mifepristone, left, and misoprostol, right, at a clinic in Des Moines, Iowa, Sept. 22, 2010. The Supreme Court has preserved full access to abortion pills as a lawsuit challenging the drug's FDA approval in 2000 works its way through federal courts. (AP Photo/Charlie Neibergall)
U.S. District Judge Matthew J. Kacsmaryk issued a highly controversial ruling in April that sided with the pro-life groups and halted FDA approval for abortion pills. His order was partially overturned by the 5th U.S. Circuit Court of Appeals, but the appeals court preserved restrictions that made the drug available only to be dispensed up to seven weeks, not 10, and not by mail.
CLICK HERE FOR THE FOX NEWS APP
The case wound its way up to the Supreme Court, which ruled last month that full access to mifepristone may continue as the lawsuit is works its way through lower federal courts. That ruling was a victory for the Biden administration and supporters of abortion rights, but the Supreme Court will likely be asked to revisit the case again if the 5th Circuit panel's decision is appealed.