Pat Sajak's rapport with "Wheel of Fortune" co-host Vanna White has extended past television and into White's home, more specifically her backyard, according to Sajak.
During the end credits of Tuesday night's episode, Sajak asked White, "So, when you're away from the exciting world of show business do you have a place you go to relax? To get away from it all – kind of your den?"
"Yes, in my garden in my backyard. Yeah, it's peaceful it's quiet, there's trees, there's birds," she answered.
"That's a nice change of pace," Sajak responded.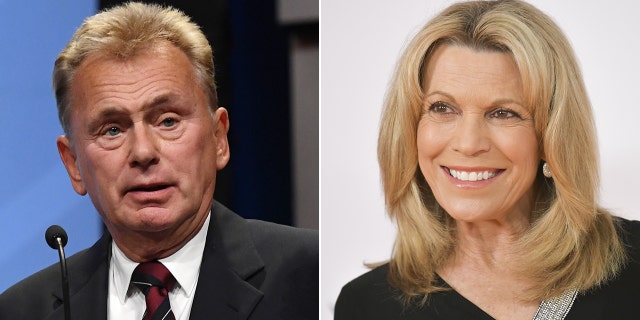 Pat Sajak joked during Tuesday nights episode that he stalks his co-host Vanna White late at night. (Ethan Miller/Rodin Eckenroth)
'WHEEL OF FORTUNE' HOST PAT SAJAK TACKLES CONTESTANT IN BIZARRE MOMENT THAT LEFT FANS PUZZLED
"How about you," White retorted.
"You don't know this, but it's actually your garden," Sajak joked, much to White's bemusement and the audience's laughter.
"I'm usually there about two, three in the morning. Don't be alarmed."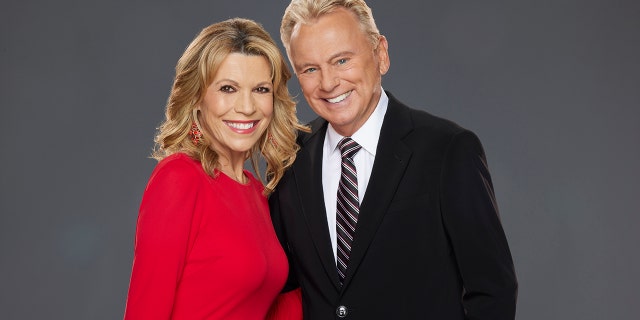 Pat Sajak and Vanna White co-host both "Wheel of Fortune" and "Celebrity Wheel of Fortune" together. (Ricky Middlesworth/ABC)
CLICK HERE TO SIGN UP FOR THE ENTERTAINMENT NEWSLETTER
One fan took notice of the exchange, writing on Twitter, "Pat Sajak with a stalker joke to end the night???? #wheeloffortune."
Speaking about her relationship with Sajak to People Magazine last December, White said, "I think when Merv Griffin chose both of us, 40 and 41 years ago, he saw something between us — a brother-sister type relationship. … And I think that is kind of what it is. He saw that we would be able to get along, and we do. We are like a brother and sister team."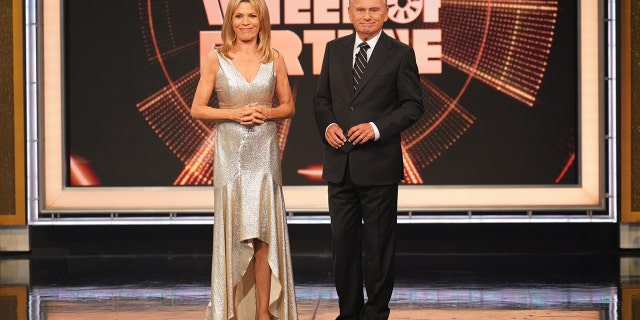 Pat Sajak and Vanna White have been hosts on "Wheel of Fortune" for over 40 years. (Christopher Willard/ABC)
CLICK HERE TO GET THE FOX NEWS APP
Sajak and White have always bantered on-air. Last month, White sided with Sajak's wife Lesly, when the host referenced a joke that did not sit well with her.
"I do this … this thing I do every one of Lesly's birthdays and she absolutely hates it," he said. "We put a cake in front of her, she closes her eyes, she makes a wish, and when she blows out the candle, I clutch my heart and fall to the ground."
Sajak added his wife is not fond of his heart attack prank.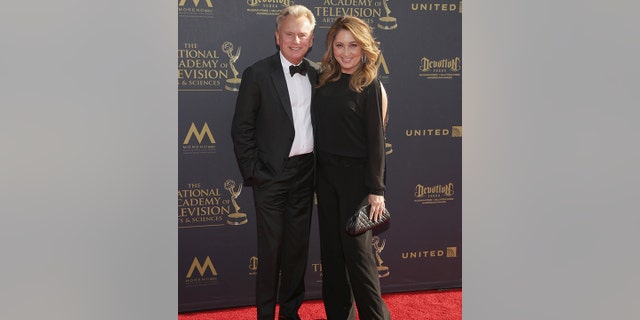 Vanna White recently commiserated with Pat Sajak's wife, Lesly, on-air. (Jerritt Clark/WireImage)
'WHEEL OF FORTUNE' FAILS: CONTESTANTS WHO TOTALLY BLEW IT'
"She never finds that amusing, I don't understand," he added. "Don't you find that funny," he asked White.
"No," she responded without the slightest of smiles.
All Sajak could respond with was an "Okay."