It appears to be the end of the road for "1923."
After Taylor Sheridan created the spinoff of the hit show "Yellowstone," starring Harrison Ford and Helen Mirren, other cast members may have hinted the series will conclude after two seasons.
When asked if fans can expect a "1923" season three, Brandon Sklenar, who plays Spencer Dutton, said that the show is a "limited" series.
'YELLOWSTONE' SPINOFF '1923' REPORTEDLY COSTS PARAMOUNT $22 MILLION PER EPISODE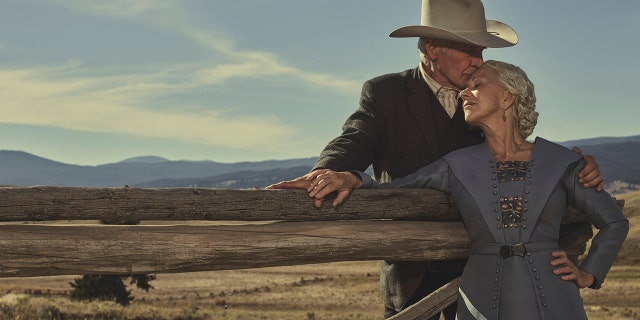 Harrison Ford as Jacob Dutton and Helen MIrren as Cara Dutton in "1923." (James Minchin III/Paramount+)
"No, no, it's bookended. It's still limited, but I think of it as one piece…there's just a split in the middle, but it's all one piece," Sklenar said during a cast interview with The Hollywood Reporter.
"It will conclude."
Although Sheridan originally planned for "1923" to be a limited series, Paramount made the decision to extend the "Yellowstone" prequel with its skyrocketed success.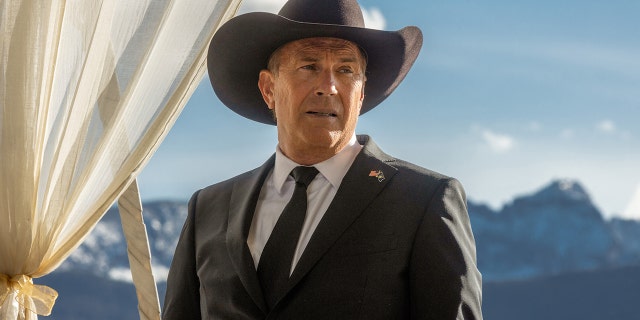 Kevin Costner portrays John Dutton on "Yellowstone." (Paramount Network)
'1923' STAR HARRISON FORD HOPES TO WORK WITH WIFE AFTER SHE LEFT THE SPOTLIGHT FOR 20 YEARS TO RAISE THEIR SON
"I mean I like things to have a beginning…middle and an end…endings are always very difficult," Mirren, 77, added.
"I love it when you have the satisfaction of…the whole journey, and then it's over…[rather] than…it sorts of dribbles on and on."
Mirren plays Cara Dutton alongside her co-star Ford, Jacob Dutton — a married couple who manages a family farm in Montana. The couple is faced with several challenges during their journey, but remained resilient throughout.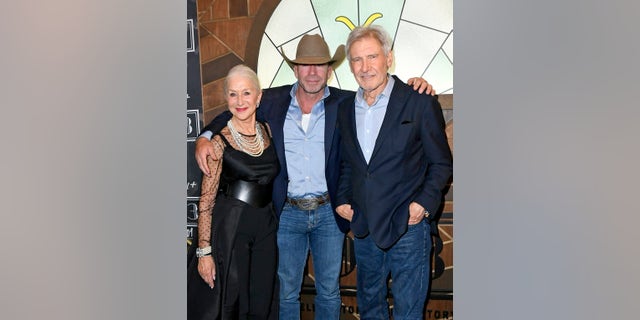 Harrison Ford and Helen Mirren star as Jacob and Cara Dutton in the Taylor Sheridan created drama, "1923." (Photo by Mindy Small/Getty Images)
The actress revealed one thing that she would not miss if the "1923" series ended.
"I'm sick of writing letters… Don't expect any more letters from me," she quipped.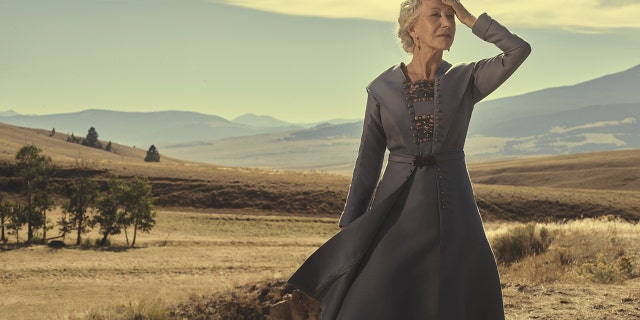 Helen Mirren said she will not miss writing letters if "1923" were to end after season 2. (James Minchin III/Paramount+)
Sklenar joked, "I don't want any more letters, I probably wouldn't read them anyway."
He also noted what he is looking forward to in season two of "1923."
"I just love to be back…on a horse and shooting a gun."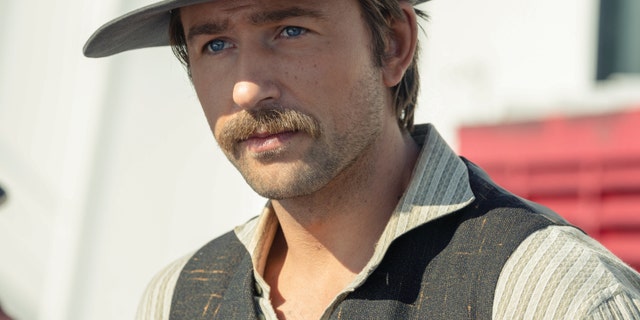 Brandon Sklenar plays Spencer Dutton on "1923." (Emerson Miller/Paramount+)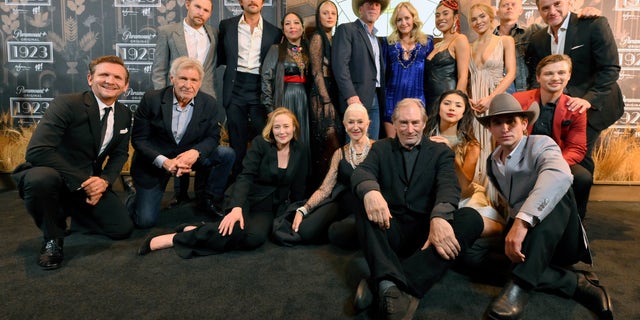 "1923" cast at Las Vegas premiere screening the Encore Theater at Wynn Las Vegas on Dec. 3, 2022. (Getty Images)
CLICK HERE TO SIGN UP FOR THE ENTERTAINMENT NEWSLETTER
"The little kid in me is dying to do that… I'd love to be just a band of horse-riding cowboys… I'd love to have scenes with Cara and Jacob," he added.
Reps for "1923" did not immediately respond back to Fox News Digital's request for comment.
Another popular show that is officially coming to an end is the Kevin Costner-led drama "Yellowstone."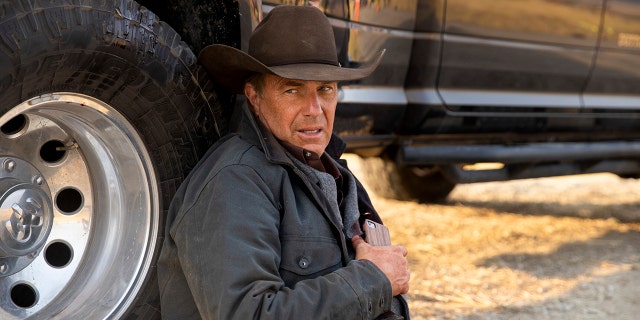 "Yellowstone" will air the second half of its fifth and final season in November. (Paramount Network)
The western will air the second half of its fifth and final season in November before rolling out an unnamed sequel series in December.
"'Yellowstone' has been the cornerstone on which we have launched an entire universe of global hits — from '1883' to 'Tulsa King,' and I am confident our 'Yellowstone' sequel will be another big hit, thanks to the brilliant creative mind of Taylor Sheridan and our incredible casts who bring these shows to life," Chris McCarthy, president and CEO of MTV Entertainment Studios, the company that produces the show, said in a statement.