A 54-year-old Missouri man died after eating raw oysters from a food stand, according to the St. Louis County Department of Public Health.
The unidentified man was treated at St. Claire's Hospital and died Thursday.
The culprit is a bacterium known as Vibrio vulnificus which "can be carried by oysters and shellfish," health officials said in a statement.
Investigators also concluded that "there is no evidence that the business did anything to contaminate the oysters, which likely were already contaminated when the establishment received them."
FLORIDA MAN DIES AFTER CONTRACTING BRAIN-EATING INFECTION FROM RINSING SINUSES WITH TAP WATER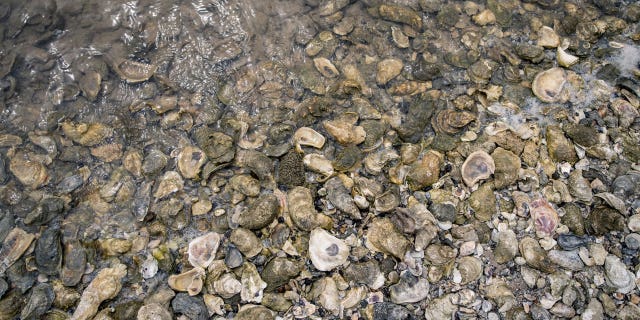 FILE- Health officials said the oysters were likely already contaminated when they arrived at the seafood stand where the man got them. (Matthew Busch for The Washington Post via Getty Images)
The Center of Disease Control advises reducing your chances of contracting Vibriosis by; not consuming raw shellfish or food in contact with raw shellfish, do not swim in brackish water with open cuts and to thoroughly wash your hands before and after preparing shellfish.
CLICK HERE TO GET THE FOX NEWS APP