A federal judge is once again weighing a takeover of New York City's troubled Rikers Island jail complex, describing her faith in its leadership as "shaken" following recent reports of violence, gruesome injuries and a lack of cooperation that has thwarted court oversight.
The emergency court hearing on Tuesday came after a federal monitor overseeing the jails system outlined a pattern of disturbing incidents — including detainee deaths and grave injuries — that jail officials failed to report as required last month.
The monitor, Steve Martin, said the city's jails commissioner also personally lobbied him not to publicly release a report on those findings, claiming it would "fuel the flames of those who believe we cannot govern ourselves."
NYC RIKERS ISLAND INMATE STARTS FIRE IN CELL, INJURING 20 ON SAME DAY DEM LAWMAKERS VISIT
Advocates for detainees say a federal receivership is necessary to stem the violence on Rikers Island, where 19 people died last year, the highest number in a quarter of a century. In November, the judge rejected calls for a receiver, allowing the city more time to undertake promised reforms.
Mayor Eric Adams has repeatedly touted the success of those efforts, pointing to a reduction in slashings and staff absenteeism since he took office and appointed Department of Correction Louis Molina in January 2022.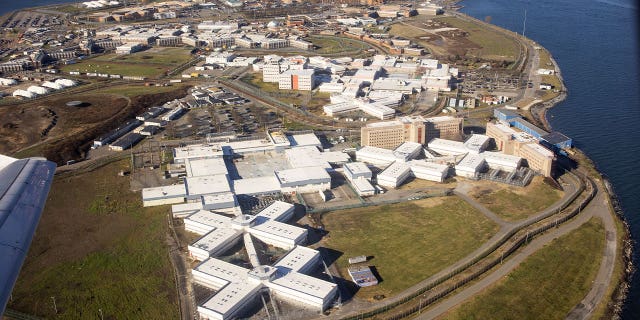 A judge is once again weighing measures to allow court control of New York City's infamous Rikers Island prison facility. (Photo by Andrew Lichtenstein/Corbis via Getty Images)
But on Wednesday, Judge Swain indicated her position on a federal takeover may be shifting, saying the court's confidence in the city had been "shaken by the incidents of the past few weeks."
"The Department's approach to reform has recently become characterized by inaccuracies and a lack of transparency," the monitor wrote.
In addition to her concerns about reporting, the judge also called out efforts by city leaders "to shape public opinion and public perception on these very serious issues."
In recent weeks, Adams and Molina have allowed select reporters to view footage of Rikers Island that they claim would undermine the monitor's narrative. The Department of Correction has also said it will cease alerting the public about detainee deaths.