A Hollywood film studio is leveraging a new real-time design and artist development process to adapt a popular young adult (YA) series, including an industry-first application of artificial intelligence (AI) that gives fans and artists active input in creating character design, sets and special effects.
Dan Cobb, the Chief Marketing Officer (CMO) of OneDoor Studios, said development is underway on "Calculated," an adaption of the YA sci-fi series by Nova McBee. On a mission to become the "World's First Fan-Funded and Fan-Created Film Studio," Cobb and his team have developed a relationship with AI artists on the WeGo.One's Discord channel.
The artists, who are required to have deep knowledge of the source material, liaise with investors and the author to spawn images using MidJourney V5 Pro and a combination of other similar generative image technologies to build the film's storyboard, enhance concept art and develop shot lists.
TOM HANKS SAYS WITH AI HE COULD APPEAR IN MOVIES AFTER DEATH; STAR'S PROJECTS THAT HAVE ALREADY USED THE TECH
"We're determining the scenes, we're determining the camera angles, even the lenses. As a matter of fact, you can determine the amount of Boca that you want to see in the scene by choosing those lenses. So, it becomes an equipment list for setting up your shoot. It becomes what you're going to do for wardrobe," Cobb said.
AI HAS KEANU REEVES, HARRISON FORD AND ELON MUSK'S EX-GIRLFRIEND GRIMES AT ODDS OVER ITS USE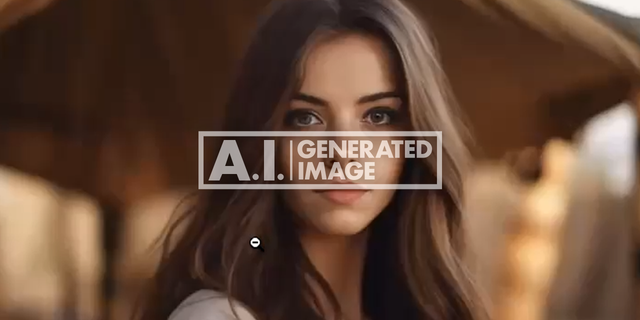 A representation of the "Calculated" character Jo, created using artificial intelligence.  (OneDoor Studios)
OneDoor Studios and the AI artists also improve their workflow by using face-matching technology, a system that helps match human faces across AI-generated images at scale. In Cobb's example, the team decided on specific facial characteristics for the film's hero, Jo. Afterward, all future artwork rendered could implement the same face, regardless of the angle or the scene. The solidified look will also help the team cast for the role.
AI WILL MAKE HUMANS MORE CREATIVE, NOT REPLACE THEM, PREDICT ENTERTAINMENT EXECUTIVES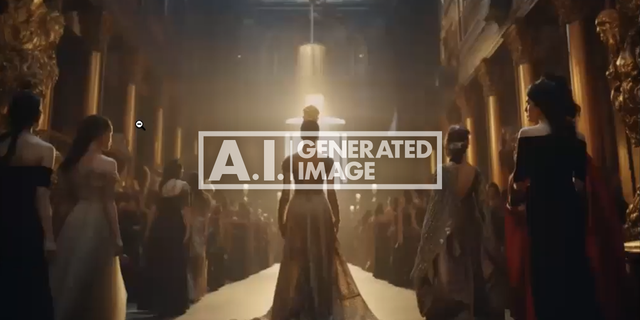 Another AI generated image meant to depict a scene from the film adaption of the Nova McBee book "Calculated." (OneDoor Studios)
Fielding concerns about the potential impact of AI on the job of concept artists and illustrators, Cobb said all these professions had accepted these models as another instrument in their illustrative process. He said any successful modern illustrator would use AI to get extra fill for image backgrounds and sample ideas for coloring and lighting. He also noted that images that generally take days, if not weeks, to create are now achievable within minutes.
"There are very few left who are going to be really, I believe, be around if they're working from scratch because of the time, the cost. It just doesn't make sense. And literally, this is less than a year in, and we're seeing to where it makes no sense to go back to the manual processes that we used to use," he added.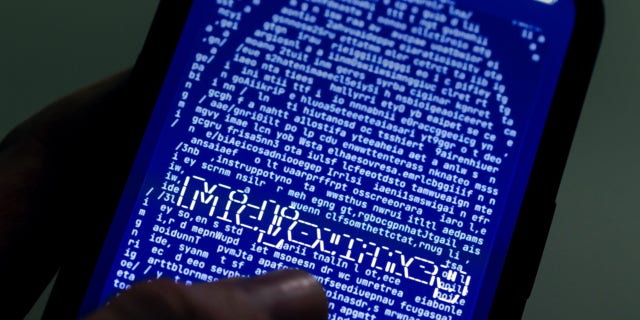 The website of Midjourney, an artificial intelligence (AI) capable of creating AI art, is seen on a smartphone on April 03, 2023 in Berlin, Germany. (Thomas Trutschel/Photothek via Getty Images)
The use of AI by OneDoor Studios expands outside the artistic process. Cobb revealed that the team has also engaged with ChatGPT about marketing strategies, such as how to engage with influencers. He said it is "scary" how adaptable the model is, even providing information on what social media platforms are best to utilize for crowdfunding and how to gather the most significant audience reach.
"What we believe these tools do is it allows every one of us the opportunity to create at the excellence level of a blockbuster film release," Cobb said. "And when you've got everyday people involved and contributing not only in a crowdfund where they could be part of the film and maybe get their name in the credits, but they can say, hey, that scene I had participation in creating that scene. I think that's going to be a new way where people look at creating content, whether it's films, movies or television."
CLICK HERE TO GET THE FOX NEWS APP