During a meeting of major players in the Anglican Church, Archbishop of York Stephen Cottrell suggested that the words of the "Our Father," Christianity's most prominent prayer, may be "problematic" because of their "patriarchal association."
Addressing church members, Cottrell acknowledged that the prayer, which Christ instructed his 12 apostles to pray in the New Testament, may bother those who have dealt with oppression stemming from their "earthly fathers."
The Church leader made his remarks during the General Synod, the primary gathering of the leading members of the Church of England where they discuss issues affecting the Anglican Church worldwide, promulgate new forms of worship and come up with new laws by which to govern the church.
Cottrell opened the General Synod with his unique perspective on the 2,000-year-old prayer saying, "I know the word 'father' is problematic for those whose experience of earthly fathers has been destructive and abusive, and for all of us who have laboured rather too much from an oppressively patriarchal grip on life."
Sugden accused Cottrell of following mainstream culture rather than Christ's literal words in the Bible.
He asked, "Is the archbishop of York saying Jesus was wrong, or that Jesus was not pastorally aware? It seems to be emblematic of the approach of some church leaders to take their cues from culture rather than scripture."
Female member of the General Synod, Rev. Christina Rees defended Cottrell's stance. After Sugden's speech, she told the assembly that Cottrell has "put his finger on an issue that's a really live issue for Christians and has been for many years."
FIRST 'GENDER-QUEER' PRIEST IN CHURCH OF ENGLAND EXPRESSES DESIRE FOR 'NORMALIZING' IDENTITY AMONG CHILDREN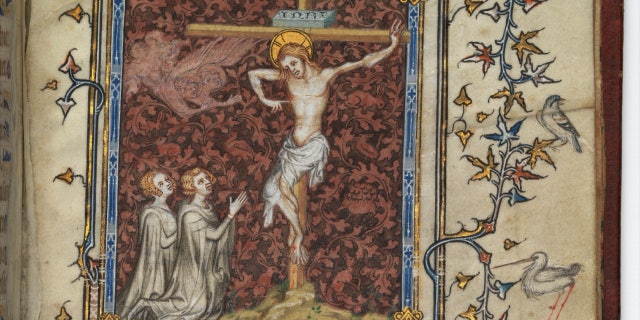 Cottrell claimed that the "Our Father" prayer may be "problematic" due to how people associate it with the "patriarchy." (Public Domain)
Free Church of England Deacon Fr. Calvin Robinson, a frequent Fox News guest and critic of the Anglican Church, slammed Cottrell's speech in a recent Substack article.
He wrote, "We call it the 'Lord's Prayer' because it is the prayer the Lord gave us. He taught us to pray it. We call God 'Our Father' because that is how he instructed us to address him."
CLICK HERE TO GET THE FOX NEWS APP
The Church of England responded to Fox News Digital's request for comment by simply sharing the full text of the archbishop's speech with the outlet.