A homeowner in Arkansas was horrified when she learned her leaky roof would cost $10,000 to fix, so she crafted a "funny" plan to raise the money by taking risque photos on the roof and posting them online.
Terah Meishalyn, 24, bought a home in Little Rock less than a year ago and discovered that her roof was leaking last month. Contractors told her the whole roof needed to be replaced for a price tag of roughly $10,000, and her home insurance provider said it would not cover the expense.
"I thought, 'Oh my gosh, how am I going to scrape together $10,000 for an issue that clearly needs to be fixed soon?'" Meishalyn told Kennedy News. "I was obviously feeling a little bit down about that and figured I might as well use humor to deal with the situation because I could either laugh or cry."
To cope with the situation, she staged a photo shoot on her roof and posted the self-described "silly" photos to a Facebook group where people ask for advice. She subsequently racked up thousands of likes and comments.
"I have a job, but I would consider myself pretty and thought that I probably could make a decent amount on OnlyFans, and it would be a very quick way to scrape together that money," Meishalyn, a small business owner, told Kennedy News. "So, that's why I originally started it."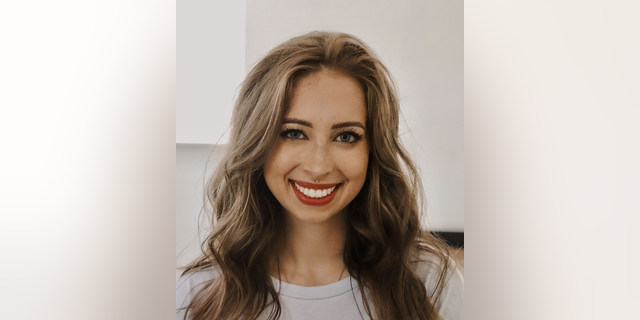 Terah Meishalyn, 24, was shocked when contractors told her she needed a new roof, which came with a $10,000 price tag. (SWNS/Kennedy News )
She said she thought it would be "funny" to take a couple risque photos wearing only a black leotard on the roof and post them, but she "very quickly realized I'm just not cut out for that."
BRITISH WOMAN GOES VIRAL FOR BRINGING DYING PLANTS 'BACK TO LIFE' WITH HYSTERICAL $5 HACK: 'GENIUS'
Meishalyn told Fox News Digital that she's still working on ways to raise the money for her roof, including her friend setting up a GoFundMe page for the effort. In the meantime, a local roofing company in Little Rock has offered to tarp the roof to protect it from storms.