Danielle Fishel is known for starring as Topanga on the beloved '90s sitcom "Boy Meets World," a show she began appearing on when she was just 12 years old.
She spent the next seven years growing up on television and, as she's revealing now, there were some alarming interactions behind the scenes.
On "Pod Meets World," a podcast she shares with "Boy Meets World" alums Rider Strong and Will Friedle, a question came up about how they dealt with being seen as teen heartthrobs. While Strong and Friedle recalled feeling uncomfortable with all the attention from their female peers, Fishel's story was a bit different.
Instead of fellow teenagers giving her compliments or seeking her attention, she remembered adults telling her that they'd marked her 18th birthday down on their calendar or that they had photos of her in their bedroom.
Fishel acknowledged that while she was always confident in speaking with adults, "in a romantic, male gaze sense I should not have been outwardly talked about at 14, 15, 16 years old."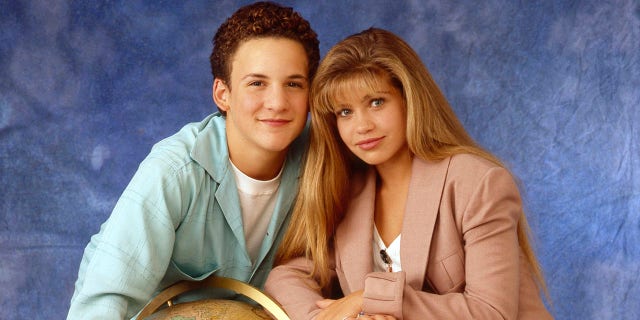 Danielle Fishel played Ben Savage's love interest for much of the show. (ABC Photo Archives/Disney General Entertainment Content/Getty Images)
"Even directly to me," she went on, "I had people tell me they had my 18th birthday on their calendar. I had a male executive, I did a calendar at 16, and he specifically told me he had a certain calendar month in his bedroom."
'BOY MEETS WORLD' CAST TALKS 25TH ANNIVERSARY, THE SURPRISING IMPACT OF SOCIAL MEDIA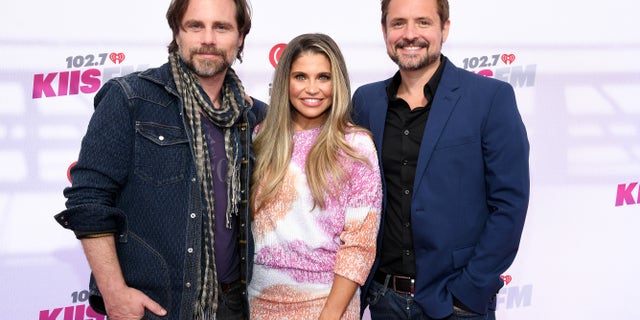 Rider Strong, left, Danielle Fishel and Will Friedle attend the iHeartRadio Wango Tango at Dignity Health Sports Park on June 4, 2022. (Jon Kopaloff/Getty Images)
They discussed how film sets were different working environments in many ways, that lots of physical affection had always been the norm, and it wasn't uncommon to walk into work and see a child sitting on the lap of an adult.
While they agreed that it wasn't overtly sexual, it wasn't appropriate either, and it likely wouldn't have been tolerated in other workplaces.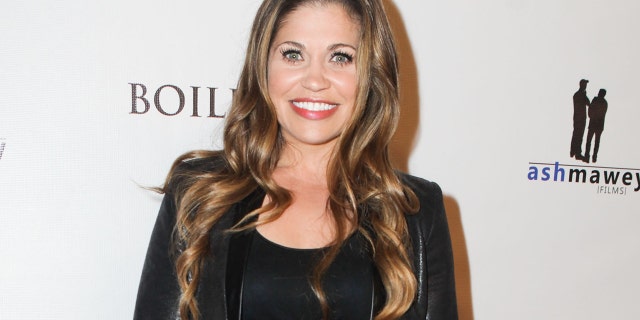 Danielle Fishel doesn't agree with how she was treated on the set of "Boy Meets World." (Ben Horton/WireImage via Getty Images)
Fishel admitted that for years after these experiences she struggled with forming proper boundaries in relationships, letting things slide that she perhaps shouldn't have because she didn't want anyone to think that she believed she was better than them.