At age 51, Brooke Burke is in the best shape of her life – and she wants to help others feel just as good.
The fitness star and TV personality recently launched a 21-day summer challenge, which aims to help people meet their health and wellness goals. The program features 15 workout videos, live Zoom classes, accountability worksheets and "mindful recipes" developed by Chef Giovanna Mosconi, among others.
"I really do believe that it takes three weeks to start a new habit . . . that sticks and becomes a lifestyle," the former "Dancing with the Stars" host told Fox News Digital. "[It's about] community connection and improving your personal consciousness. The meditation [component] is helping us on a daily basis get connected, stay motivated and get clear on our wellness goals."
"I love the program – it's my favorite one we've ever created," Burke added.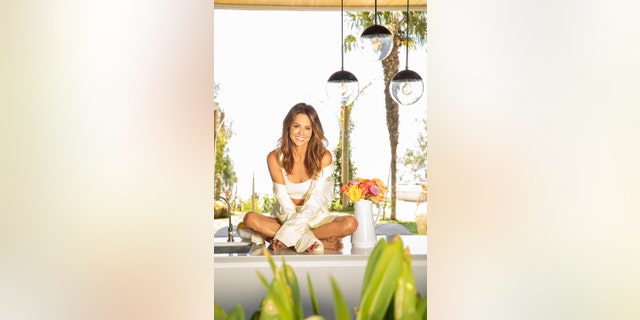 Brooke Burke said she has inflammatory bowel disease, Hashimoto's disease and vitiligo. (Brooke Burke Body)
"I'm really good at keeping up with my regular physicals," said Burke. "I understand my body, I understand all those signs and symptoms. And I just have to maintain a healthy lifestyle. So all the things that I do for both my mental wellness and physical wellness go hand-in-hand. And I think if people begin to connect those dots and understand the whole system, meaning mind, body and spirit . . . if we're able to take vanity out of wellness, fitness, and we were really doing it for our mindset, relieving stress, creating energy and improving our immune system, [then] I think we're really winning."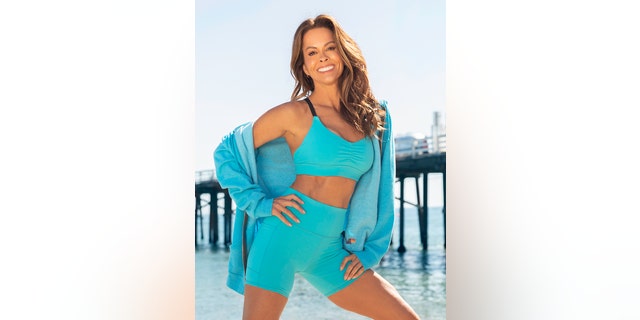 Since her thyroidectomy, Brooke Burke has been cancer-free. (Brooke Burke Body)
In 2017, the mom of four developed her fitness app "Brooke Burke Body." Her goal, she said, was to make exercise more accessible to busy moms struggling to carve out time for themselves.
Burke stressed that even if you tossed aside those New Year's resolutions long ago, it's never too late to revamp your lifestyle. A space can be created right at home with a yoga mat, a light set of hand weights, a water bottle and "a great playlist" to kick off a daily workout routine.
CLICK HERE TO SIGN UP FOR THE ENTERTAINMENT NEWSLETTER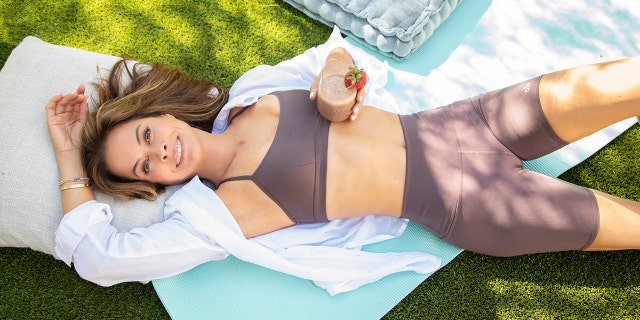 Brooke Burke encourages people to make use of all the ingredients that can be found in their fridge. (Brooke Burke Body)
"People don't always love fitness," she explained. "People get bored with a program. And let's face it, not everybody wants to get up and is excited about doing a workout and breaking a sweat. So doing live workouts is a great way to stay motivated. . . . The live workouts I do here in Malibu, for example, have people from all over the globe. We stick around and do a Q&A afterward where we can connect. . . . And I think that holds us accountable when you have a community that's pushing you, motivating you, holding you accountable. It's really helpful."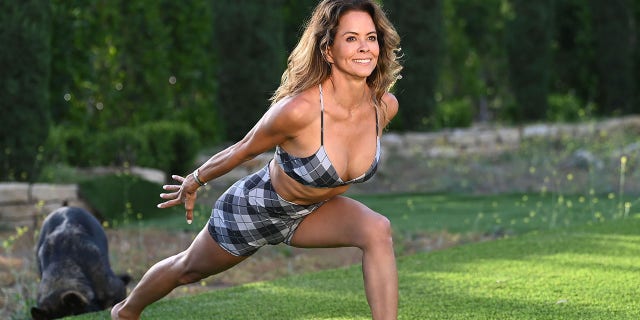 Brooke Burke created a tree house yoga platform in the backyard of her home in Malibu, California. (Michael Simon)
"My fitness routine has changed so much," she continued. "I think we're working out smarter and more efficiently than ever before. . . . I can spend less time working out because I really believe in compound moves. For example, I'm using my core while I'm training my upper and lower body. I'm doing yoga flows while I'm incorporating a little bit of weights. It's a body-sculpting yoga flow. . . . We can work the booty simultaneously while working the abs… I'm in my 50s, and I used to spend an hour [at] the gym. Now I can get a really amazing head-to-toe workout done in 30 minutes or less. . . . I'm body sculpting, I'm kicking up my metabolism, I'm breaking a sweat."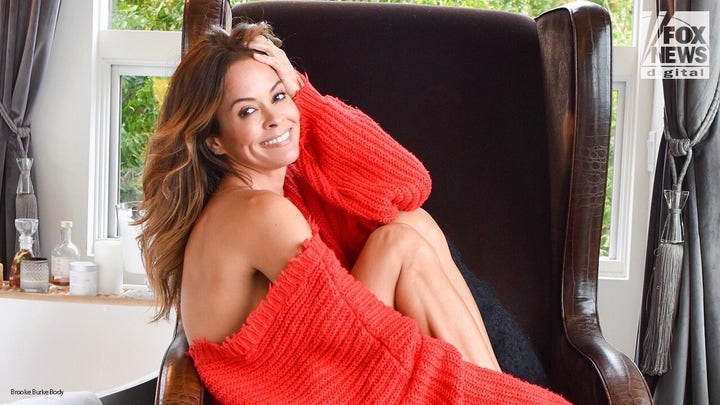 Video
By noon, she has already worked out and starts her eight-hour eating window with a post-workout smoothie featuring a frozen banana, almond milk, dates for sweetness, almond butter, cinnamon and MCT oil for an energy boost. She also likes adding peanut butter collagen protein and maca powder. You can also add cacao nibs and flax seeds.
If she isn't feeling a smoothie that day, she'll opt for a "junk salad" that's "really delicious and crunchy."
BROOKE BURKE SAYS BIOHACKING IS THE KEY TO HER AMAZING PHYSIQUE AT 51: 'I AM OBSESSED'
For dinner, which she eats by 8 p.m. to wrap up her day, she'll go for grilled salmon, roasted vegetables and "another big salad." Her site notes that Burke also doesn't mind other fish or a filet mignon but won't eat much pork or shellfish.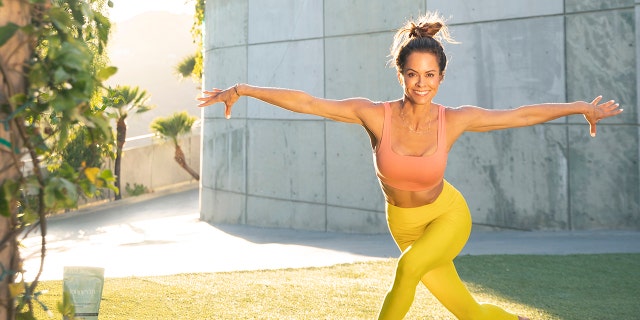 Brooke Burke is a fan of sculpting yoga for flexibility. (Brooke Burke Body)
"I think the word 'fasting' is really intimidating for people," she said. "Intermittent fasting was designed to let your body rest. . . . Really good, healthy fats keep you satisfied. I'm really not hungry, if you can believe it. I do an eight-hour eating window that's pretty proper. Intermittent fasting . . . means I'm resting [my body and gut] for 16 hours. . . . You're sleeping most of the time."
Burke avoids sugary drinks and prefers sipping on green tea.
"I really believe you can design a lifestyle by having boundaries, living a mostly disciplined life and giving yourself grace," she said.