Parents of all faiths joined together to oppose a Maryland school district's gender ideology instruction, saying they will not be silenced.
Shaykh El Hadji Sall, a Muslim immigrant from Africa, joined the demonstration and spoke out against Montgomery County Public Schools' decision to no longer allow students to opt-out of lessons on gender identity and sexual orientation. In a Fox News op-ed, Sall explained that the instruction conflicts with his religious beliefs.
"Our simple request to restore the most basic of our rights — the right to opt out — received a surprising backlash. The opposing side lacks an argument as to why they should deny us our basic freedoms and parental rights, and so they have smeared us as bigots," he wrote. "Yet none of these smears are going to silence me or other parents in Montgomery County from the Muslim and other faith communities. The stakes are too high, and our children are paramount."
PARENTS PROTEST MARYLAND SCHOOL DISTRICT'S LGBTQ CURRICULUM: 'WANT A RIGHT TO SAY WHAT OUR KIDS ARE LEARNING'
"We are just not being treated properly because these are a small group of liberals in the Board of Education [who] just want to do what they want to do against all of us, which is not right," he told host Brian Kilmeade.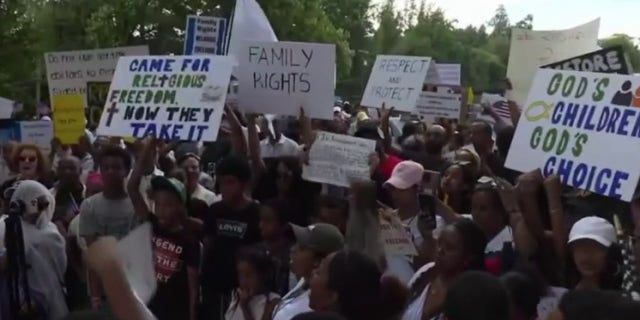 Montgomery County Public Schools parents rallied Tuesday to protest against the district's removal of the 'opt-out' policy.
"Voting has to be done by a case-by-case basis, but in this situation it would be suicidal for Muslims to vote for a Democrat unfortunately, just the way that Democrats line up on this issue."
THE LARGEST TEACHERS UNION IN AMERICA RECOMMENDED EDUCATORS INCLUDE 'GENDER QUEER' IN THEIR SUMMER READING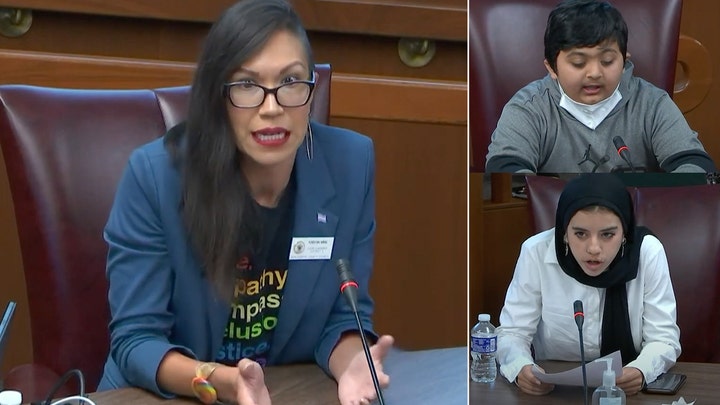 Video
Montgomery County Public Schools issued a statement following the outrage from parents: "Maryland law permits students and families to opt out of 'Family Life and Human Sexuality Unit of Instruction' but not other curriculum such as the English language arts curriculum."
He predicted this issue in education will impact the next election in a big way.
"Our God teaches to obey him, to obey the prophet, but also to obey the authority among us, meaning to be a good citizen," he said. "And to be a good citizen is definitely to vote and to vote properly."