A Southern California woman convicted of several child sexual abuse crimes, including gaining custody of an infant to produce sexually explicit videos, has been sentenced to 40 years in prison.
Stefani Kasey Marie Stevens, 31, of Yucaipa, California, was convicted in November 2022 of one count of obtaining custody of a minor with intent to produce child pornography, six counts of producing child pornography, one count of distributing child pornography and one count of possessing child pornography.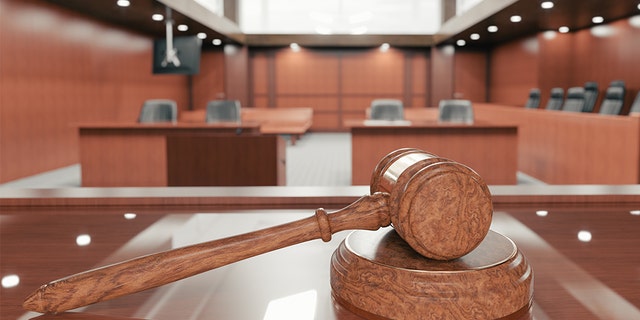 Inside a courtroom with gavel in plain view.  (iStock)
On Tuesday, Stevens was sentenced to 40 years of incarceration by a U.S. District Court Judge, and once released, she will be on supervised release for the rest of her life.
CALIFORNIA PROSECUTORS DECLINE TO FILE CHARGES IN BEATING OF MAN OVER COSTCO PARKING SPACE: REPORT
"Individuals that victimize innocent children will be aggressively pursued and held accountable for the heinous offenses they commit," Homeland Security Investigations (HSI) Los Angeles acting Special Agent in Charge Eddy Wang said. "This case and its prosecution should send a clear message: If you come after children, HSI and our partners will come after you."
HSI, along with the U.S. Attorney's Office for the Central District of California and the San Bernardino Sheriff's Department announced the sentencing on Tuesday.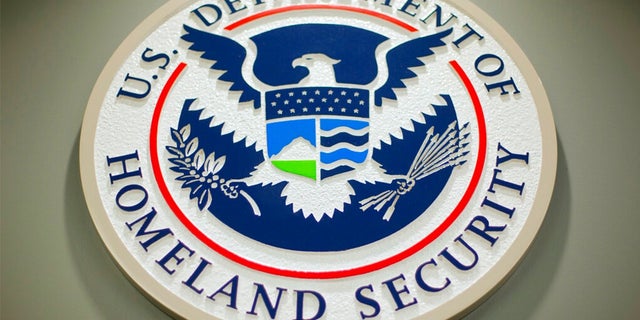 The Department of Homeland Security logo is seen during a news conference in Washington, D.C., Feb. 25, 2015. (AP Photo/Pablo Martinez Monsivais, File)
Between August and November 2019, law enforcement officials learned that two Kik accounts uploaded child sexual abuse material. It was later learned the two accounts were associated with Stevens, HSI said in a press release.
LA FATHER FIGHTS BACK AFTER BURGLAR STEALS $25,000 FROM HIS HOME BUSINESS: 'I'M GOING TO KILL YOU'
Investigators also learned Stevens uploaded seven sexually explicit images of the same victim from the Kik material to a Google account. The victim, the release stated, was under the age of 12.
In November 2019, HSI agents executed a search warrant at Steven's home. She was also interviewed and admitted to making a sexually explicit video with an infant and posed nude in 10 photographs with a second victim under 12 years old.
Investigators learned that the day before creating the videos with the infant in May 2019, Stevens had online discussions with another person about how she was "excited to take custody of the infant the next day so that she could create videos of herself engaging in sexual activity with him."
HSI also said Stevens took sexually explicit photos of the infant in June 2019 and of the 12-year-old victim. All the images were stored in an online account with hundreds of other child pornography images and videos.
CLICK HERE TO GET THE FOX NEWS APP
"This defendant has been punished for acting out her vile sexual fantasies on two children — one of them an infant," U.S. Attorney Martin Estrada said. "Sexual exploitation of children is intolerable, and my office will aggressively prosecute these horrific crimes. Today's significant sentence is yet another example of my office's determination to hold accountable those criminals whose abhorrent conduct causes immeasurable trauma upon those who are among the most vulnerable people in our district."
HSI encourages the public to report suspected child sex trafficking though its tip line at 866-347-2423.