Michael J. Fox has been a household name for decades, and he's earned that status by working relentlessly for most of his life.
His career experienced a massive shift as the Parkinson's disease he was diagnosed with at 29 began to make acting difficult.
In 2000, he founded the Michael J. Fox Foundation in hopes of funding research that would help find a cure.
Now, Fox is more of an activist than an actor, but both of his career paths have made a huge impact over the years.
MICHAEL J. FOX DETERMINED TO LIVE DESPITE 'INTENSE PAIN' FROM PARKINSON'S DIAGNOSIS: 'I'M NOT GOING ANYWHERE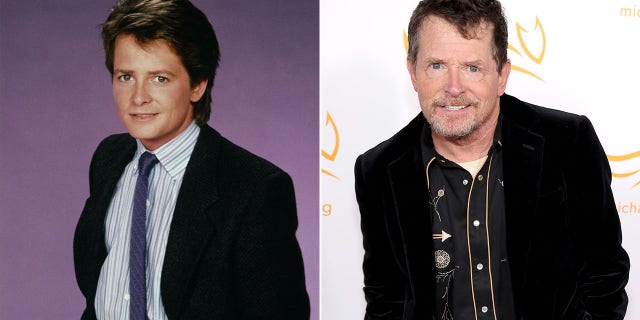 Michael J. Fox has transitioned from acting into activism for Parkinson's. (NBC / Terry Wyatt)
Breakout role on "Family Ties"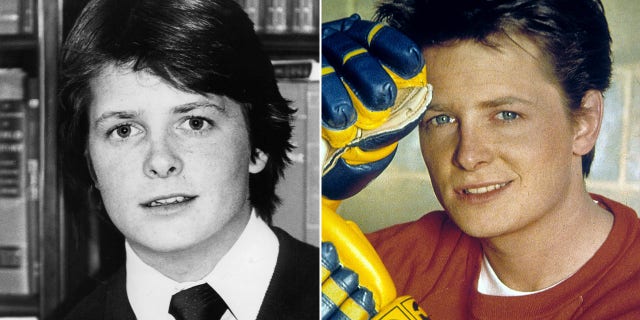 Fox began his career in the early 80s, becoming a household name when he began playing Alex Keaton in "Family Ties" in 1982.  (Michael Ochs Archives/Moviepix)
Fox was born in Canada in 1961, and when he was just 15 years old, he starred in the short-lived sitcom "Leo and Me." By the age of 17, he moved to Los Angeles to try his hand at becoming a more serious actor, and it wasn't long before his big move paid off.
After working on some TV movies and a doing a handful of guest appearances on various shows, he got his big break in 1982 on "Family Ties," a sitcom about two hippie parents raising three children who didn't understand their parents' passions.
'FAMILY TIES': ALEX P. KEATON'S TOP 8 MOST CONSERVATIVE MOMENTS
This role shot Fox to stardom, but it almost didn't happen for him. Matthew Broderick, another actor known for starring in '80s classics, was originally offered Fox's role as Alex P. Keaton. Due to Broderick's reluctance to move to LA from New York, Fox was given another chance to audition, and he landed the part.
Fox starred in "Family Ties" alongside Justine Bateman, Meredith Baxter, Michael Gross and Tina Yothers. (Gary Null/NBCU Photo Bank/NBCUniversal via Getty Images via Getty Images)
His performance also quickly changed the focus of the show. Several reports claim that originally the focus was going to be on the parents, Steven and Elyse, played by Michael Gross and Meredith Baxter, the latter already being an established actress. But soon after the show began airing, Fox gained attention for his role as the ultra conservative uptight son, and the focus shifted.
"When Michael started emerging as this wonderful character, that they could really feel the heat and the energy and excitement around him, no one really begrudged him that because he did it so well," Baxter told Fox News Digital in an interview she and Gross did in 2022.
Gross added, "When Mike Fox got to be more important, quote unquote, that didn't change either. Everybody knew why we were there and what we owed to the fact that we were there, that this had given us a start."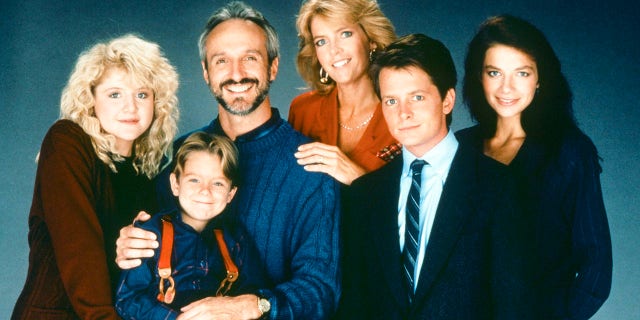 As Fox's star continued to rise, Gross found it amazing to watch him achieve so much but still remain humble. (NBC/NBCU Photo Bank)
In another interview, Gross said, "To watch that transformation was incredible, not the least of which because Michael himself was not transformed. Michael knew he was important, he knew that he had struck gold, but nothing changed. … We were all aware that this was a big deal, but Michael was the same humble, wonderful guy."
The show made Fox a huge star and changed his life in more ways than one. He met wife Tracy Pollan on the show when she played his girlfriend.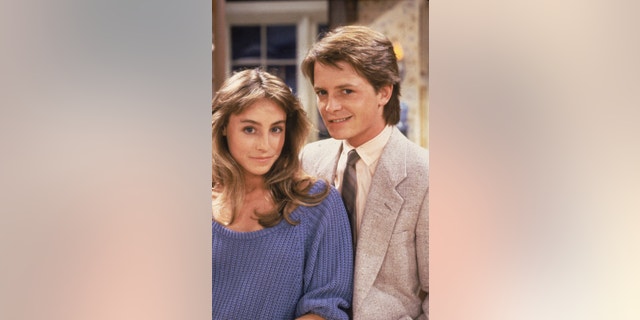 Fox met his future wife, Tracy Pollan while working on "Family Ties," on which she played his girlfriend. ( Universal Studios/Getty Images)
Becoming a movie star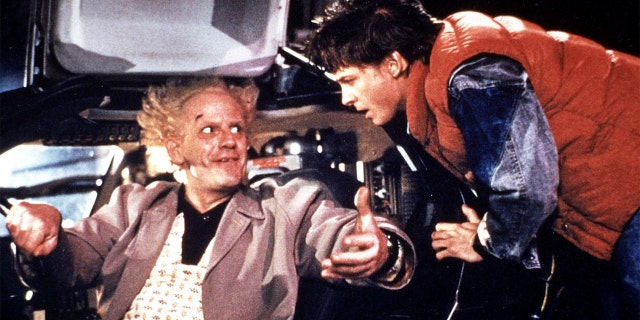 After a few years on "Family Ties," Fox landed the lead role in the movie "Back to the Future," also starring Christopher Lloyd. (FilmPublicityArchive/United Archives via Getty Images)
While Fox was becoming a teen idol on "Family Ties," he also landed the movie role of a lifetime as Marty McFly in 1985's "Back to the Future."
As with "Family Ties," he almost missed out on the opportunity. He was the first choice to star in the Steven Spielberg-led classic. But when people behind the film reached out to a producer on the show and inquired about his availability, they were told there was no way he could work on both projects as he was putting in extra work to compensate for Baxter's brief absence (she was on maternity leave at the time).
Instead, actor Eric Stoltz was cast as McFly and even filmed for a time before his footage was scrapped, and a deal was worked out that would allow Fox to juggle both his show and the film.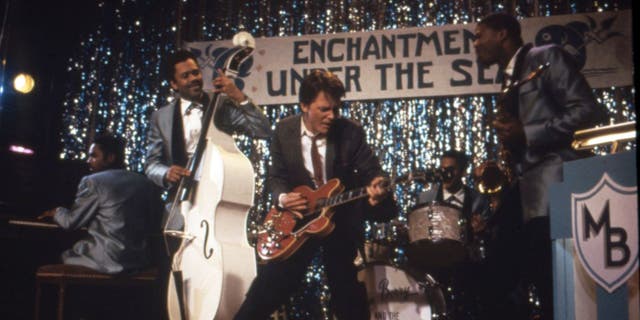 The success of "Back to the Future" and its two sequels proved Fox had what it took to be more than just a TV star. (Sunset Boulevard)
While the schedule was grueling, it certainly paid off. "Back to the Future," as well as its two sequels, proved that Fox had what it took to be more than just a TV star.
MICHAEL J. FOX REUNITES WITH 'BACK TO THE FUTURE' COSTARS IN TOUCHING PHOTOS
The rest of the '80s were wildly successful for him. He won three Emmys and a Golden Globe for his work on "Family Ties," and he managed to fit more films into his packed schedule. In 1988, he married Pollan, and in 1989, their first child was born.
Parkinson's disease diagnosis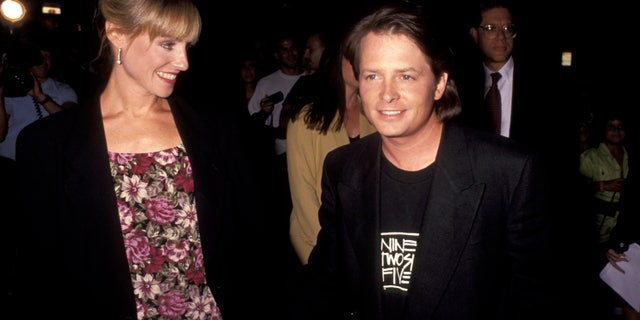 Fox was diagnosed with Parkinson's Disease in 1991 at the age of 1991. (Ron Galella )
In 1991, Fox was just 29 years old and had firmly cemented his place in Hollywood. As he details in a trailer for his new documentary "Still," it was this year when he noticed a weird tremor in his pinky finger one morning after waking up.
The tremor led him to seek medical attention, and he was seen by a neurologist who gave the devastating diagnosis of young-onset Parkinson's. In a 2018 interview, he recalled going home after meeting with that doctor, telling his wife and the two of them crying while holding each other. In the "Still" trailer, he remembered she told him, "In sickness and in health."
MICHAEL J. FOX REVEALS WIFE'S REACTION TO PARKINSON'S DISEASE DIAGNOSIS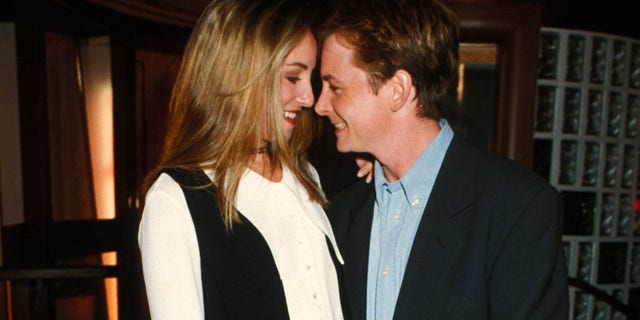 Fox decided to get sober in 1992 after having a confrontation with his wife. (Dave Benett)
He wouldn't make a public announcement about the diagnosis for several more years, instead keeping it as private as possible as he continued to work. He's said in the past he also developed a bit of a drinking problem during this time.
Following a confrontation with Pollan in 1992, he got sober and began seeing a therapist to deal with the life-changing illness. In 1995, the two welcomed twin daughters, and in 2001 they had their youngest child.
Return to TV and the public reveal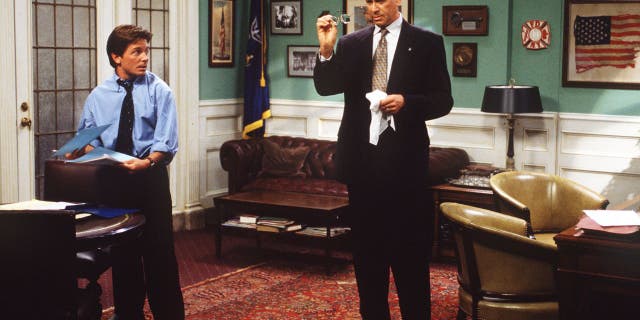 Fox made his big return to TV, landing a starring role in "Spin City," winning multiple Golden Globe and Emmy Awards throughout its run. (Bill Foley)
In 1996, after a string of successful movies and dealing privately with his health struggles, Fox made the decision to return to his roots in television to star in "Spin City," a sitcom in which he played Mike Flaherty, deputy mayor of New York City. As with most of his other acting endeavors, he was successful in the show, earning three Golden Globes, two Screen Actors Guild Awards and an Emmy.
In 1998, during the third season of "Spin City," he made the decision to go public with his diagnosis after finding the signs more difficult to hide.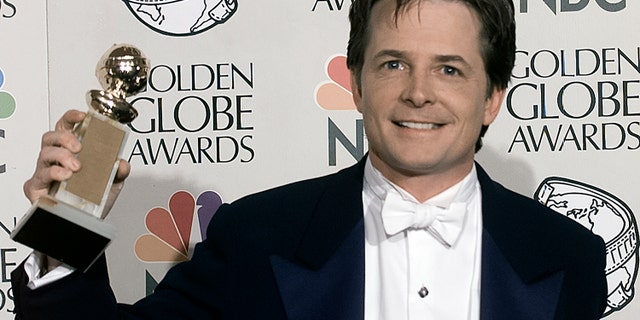 During the third season of "Spin City," Fox went public with his diagnosis, as it was getting more difficult to hide. (Bob Riha Jr.)
In a statement to People magazine at the time, a rep said, "It is important to Mr. Fox to convey that he lives a normal, thriving and happy life, and since his diagnosis seven years ago he has been active as an executive producer and star of a very successful television series. … His doctors agree that Michael will be able to continue working on 'Spin City,' future projects and personal commitments for many years to come."
However, that's not the route Fox chose to take. He did one more season of "Spin City," then retired from acting full time to focus more of his efforts on advocacy work.
The Michael J. Fox Foundation for Parkinson's Research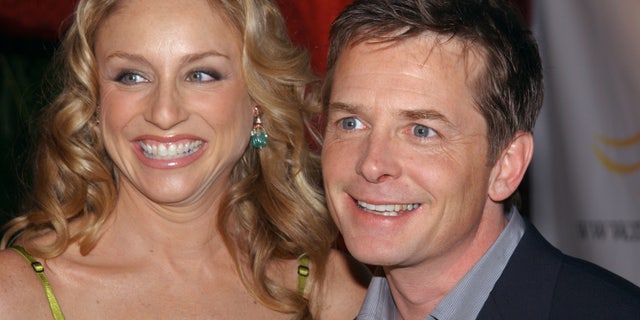 In 2000, Fox started The Michael J. Fox Foundation, which is dedicated towards finding a cure for Parkinson's. (New York Daily News Archive)
In 2000, Fox founded The Michael J. Fox Foundation, which, according to its website, "is dedicated to finding a cure for Parkinson's disease through an aggressively funded research agenda and to ensuring the development of improved therapies for those living with Parkinson's today."
It took a relatively short time for the foundation to become a massive success. In 2008, The New York Times called it "the most credible voice on Parkinson's research in the world."
After taking the time to get the foundation up and running, Fox made the decision to return to acting in a much more limited capacity and with the requirement that any live action character he played be written to have Parkinson's or a disease that appears similar. For example, his character in "The Good Wife" had tardive dyskinesia, a disorder that causes involuntary movement.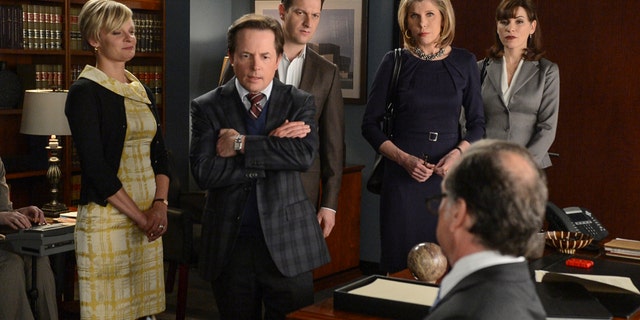 After going public with his diagnosis, Fox demanded his diagnosis be incorporated into every character he played, as evidenced with his character in "The Good Wife." (CBS Photo Archive)
He also had a short-lived sitcom in 2014 called "The Michael J. Fox Show" about a news anchor who was diagnosed with Parkinson's.
During this time period, he was nominated for seven Emmy Awards and won one for his role in "Rescue Me." Still, much of his focus was dedicated to the foundation, which paid off as it is now "the world's largest nonprofit funder of Parkinson's drug development. … To date they have raised over $1.75 billion dollars and moved the field closer to a cure."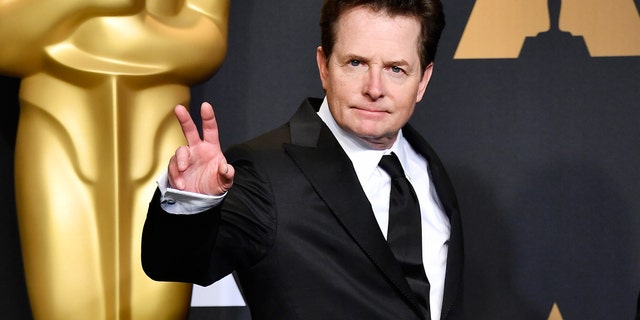 Fox continued to dedicate himself to finding a cure for Parkinson's, raising over a billion dollars. (Frazer Harrison)
In a piece he wrote for USA Today just this month, he revealed that the Michael J. Fox Foundation and its clinical research study, PPMI, had made "the discovery of a spinal fluid test that can objectively detect Parkinson's in the cells of living people." He called it "a first, and a monumental leap forward, for our disease."
MICHAEL J. FOX SPECULATES WHETHER PARTYING COULD HAVE LED TO PARKINSON'S DISEASE
Because of this "remarkably accurate" test, he explained, "not only will it be possible for the disease to be diagnosed and monitored earlier, but we are standing on the threshold of being able to prevent it altogether."
Retirement and what lies ahead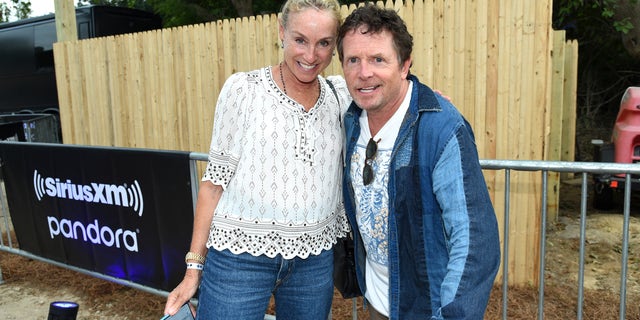 Fox announced his permanent retirement from acting in 2020, as it became increasingly more difficult. (Kevin Mazur)
Though he spent several years balancing his work fighting for a cure for Parkinson's with his passion for acting, in 2020 Fox made the decision to retire from Hollywood — for good this time.
The decision came when he realized he'd begun having difficulty remembering lines, something that he'd never had trouble with in the past.
In his book, "No Time Like the Future," he wrote, "In fairness to myself and to producers, directors, editors, and poor beleaguered script supervisors, not to mention actors who enjoy a little pace, I enter a second retirement. That could change, because everything changes. But if this is the end of my acting career, so be it."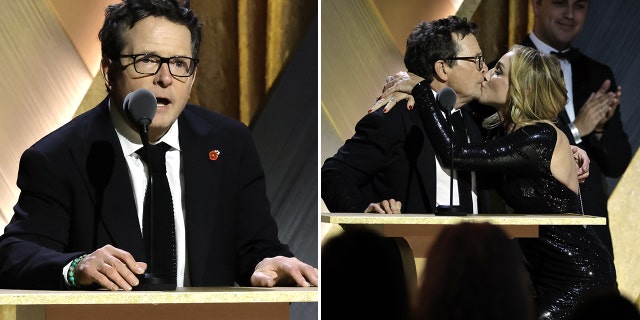 Fox won an honorary Oscar in 2022, two years after he retired from acting. (Kevin Winter)
On a podcast last year, he elaborated, saying there was one specific role that required him to memorize some legal jargon, and he wasn't able to do it.
"I didn't panic," he recalled. "I didn't freak out. I just went, 'Well, that's that. Moving on. A key element of this process is memorizing lines, and I can't do it.' … I can't remember five pages of dialogue. I can't do it. It can't be done. So I go to the beach."
In addition to problems with memory, he's also been experiencing an overall decline in his health in recent years.
In 2018, he had a benign tumor removed from his spine, and since then, he's had more trouble walking.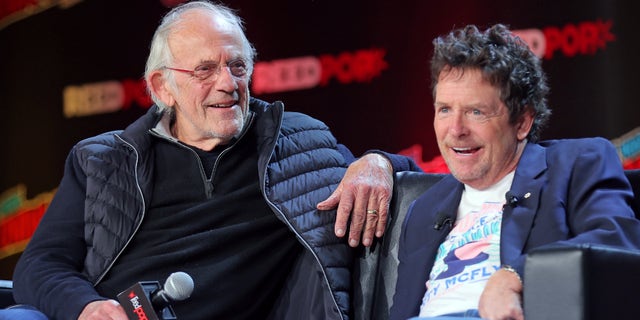 Fox explained he has started to fall more and has broken both his arms, his elbow and his hand. (Mike Coppola)
"Now I break stuff," he said in an interview in April. "This arm and this arm, this elbow. I broke my face. I broke my hand from falling."
He said that bad falls are one of the ways people with Parkinson's can die, explaining, "You don't die from Parkinson's. You die with Parkinson's. I'm not gonna be 80.
CLICK HERE TO SIGN UP FOR THE ENTERTAINMENT NEWSLETTER
"It's banging on the door. It's getting harder. It's getting tougher. Every day gets tougher, but that's the way it is."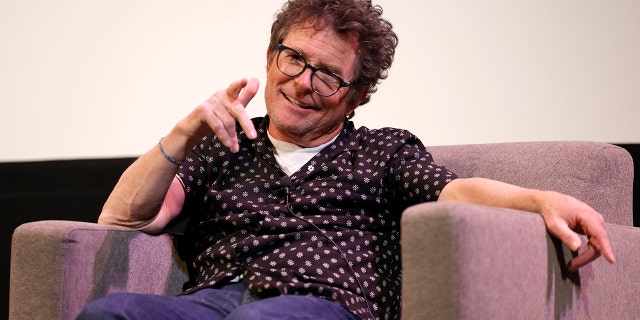 While life is getting increasingly more difficult for Fox, he remains grateful for everything he has. (Frazer Harrison/Getty Images for SXSW)
Despite how many injuries he's sustained and his mortality to contend with, he did admit he still has things that make him happy, or at least content.
CLICK HERE TO GET THE FOX NEWS APP
"I recognize how hard this is for people, and I recognize how hard it is for me," he said. "But I have a certain set of skills that allow me to deal with this stuff. And I realized, with gratitude, optimism is sustainable. And if you can find something to be grateful for, then you can find something to look forward to, and you carry on."