A young toddler enjoys eating fancy meals such as lobster and short ribs — which has left other parents "shocked."
Professional chef Jack Zhang, 31, of New York, said he's wanted to make sure that his son Levi, age 2, does not become a picky eater, according to news agency SWNS.
So ever since the child has been eating solids, the dad has served the boy an array of fancy foods in an effort to make eating "fun" for his son.
The child has eaten scallops, ratatouille and pork dumplings — and enjoys trying new things, the father said.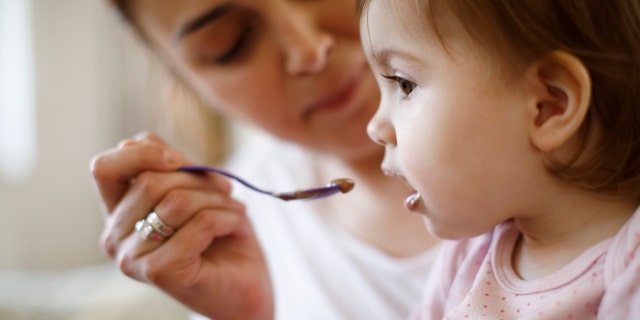 A father said that when his child (not shown) was very young, he'd make "rice, salmon and peas and cook it all up and blend it into a baby food consistency." As another serving example, the child was recently given braised short ribs with parsnip puree, the father said.  (iStock)
"The mindset is for him [is] not to be always picky — and to try a bunch of different foods."
Chef Zhang — who is married to a part-time English professor, Emily, 28 — grew up with homemade meals, he said.
He wanted to replicate that for their young son, so he started making meals from scratch.
He added, "When he was young, he loved anything that had salmon in it and he loved Greek yogurt as a little baby."
FATHER'S DAY IDEAS: GRILLING-RELATED GIFTS TO GET DAD EXCITED TO BARBECUE ALL SUMMER LONG
The father said his son loves avocado, seafood and fruit — and is always eager to develop his "curious palette.'"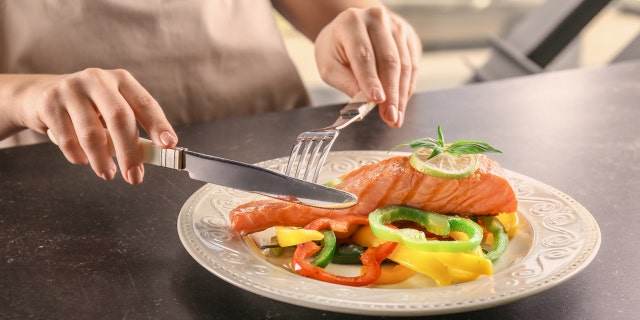 A couple feed their very young toddler son an array of interesting foods — including seafood and ratatouille, they said. (iStock)
Both parents said they try to excite their son Levi with a variety of foods.
Said Chef Zhang, said, "I made a ratatouille inspired by the Pixar movie. We let him watch it first to get him excited. We make food fun. They want to experience different textures."
CLICK HERE TO GET THE FOX NEWS APP
The parents said they're working on putting together a cookbook with some of their young son's favourite dishes — and to help give other parents ideas on how to interest their kids in trying new foods, as SWNS reported.
"It's never too early for kids to learn," said Chef Zhang.