Several ships and aircraft searched Wednesday for 39 people reported missing after a Chinese fishing boat capsized in the middle of the Indian Ocean.
Chinese state broadcaster CCTV said the accident happened around 3 a.m. Tuesday. The report said the crew includes 17 from China, 17 from Indonesia and five from the Philippines.
Chinese leader Xi Jinping and Prime Minister Li Qiang have ordered Chinese diplomats abroad, as well as the agriculture and transportation ministries, to assist in the search for survivors.
FLOODING IN ITALY LEAVES AT LEAST 2 DEAD
Several ships and an Australian Defense Force P-8A Poseidon aircraft have been searching the area. The Indian Ocean stretches from South Asia and the Arabian Peninsula to east Africa and western Australia. No survivors or life rafts have been spotted.
The Philippine Coast Guard Command Center said Wednesday it was monitoring the situation and coordinating with the Chinese Embassy in Manila, as well as search and rescue teams operating near the vessel's last known location.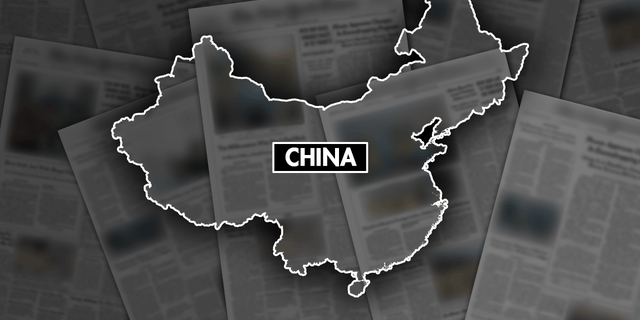 A Chinese fishing boat carrying 39 people, some from China, Indonesia, and the Philippines, has capsized in the middle of the Indian Ocean northwest of Australia. Authorities are now searching for the 39 missing people.
Along the Bay of Bengal at the Indian Ocean's northern end, Myanmar and Bangladesh were undergoing recovery from a powerful cyclone that smashed into their coastlines, causing widespread destruction and at least 21 deaths, with hundreds of others believed missing.
Merchant and fishing vessels in the area were also searching for survivors Wednesday.
A Perth-based Challenger rescue aircraft will drop a buoy to help with drift modelling to further assist in the search, the agency said.
Chinese Foreign Ministry spokesperson Wang Wenbin said additional rescue assets were on their way to the scene.
"We will continue to take all measures possible with all parties to search and rescue the missing persons. The Chinese side thanks the Australian maritime search and rescue department for promptly dispatching aircraft and coordinating passing foreign ships to participate in the search and rescue," Wang told reporters at a daily briefing Wednesday.
China is believed to operate the world's largest fishing fleet. Many of them stay at sea for months or even years at a time, supported by Chinese state maritime security agencies and a sprawling network of support vessels.
The U.S. Coast Guard was also involved in a dangerous confrontation with Chinese vessels not far from Ecuador's Galapagos Islands in 2022 during a mission to inspect the vessels for any signs of illegal, unreported or unregulated fishing.
Chinese fishing vessels operating illegally are known to sail "dark," with their mandatory tracking device that gives a ship's position either switched off, transmitting intermittently, or providing false identifiers.
In 2014, Malaysia Airlines Flight 370 was believed to have gone down somewhere in the Indian Ocean with 239 people aboard. That Boeing 777, which remains missing, became invisible to civilian radar when its transponder locating device stopped transmitting during a flight from Kuala Lumpur.