BALTIMORE – A father of two young children hopes a lawsuit will lead to more transparency and improve student outcomes in Baltimore's embattled public school system.
"I'm all for funding schools," Jovani Patterson, told Fox News. "However, you don't just keep giving money without investigation on where the money has gone, especially with the amount of corruption and misuse of funds that have taken place for years in Baltimore City."
'CLEARLY A COVER-UP': BALTIMORE PARENTS PUSH FOR INVESTIGATION OF CITY SCHOOLS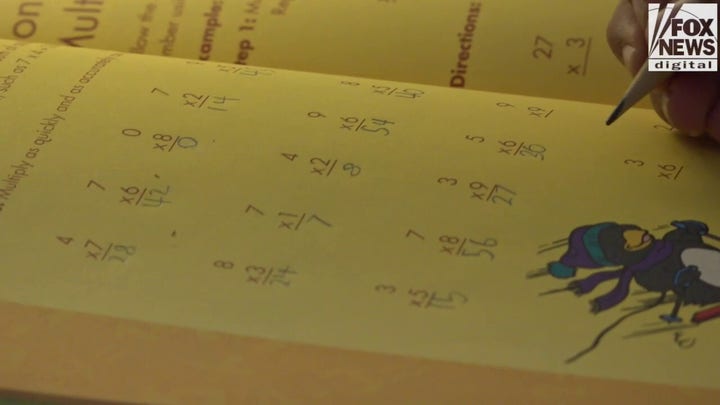 Video
WATCH MORE FOX NEWS DIGITAL ORIGINALS HERE
Patterson and his wife allege the school system misused taxpayer funds, reported ghost students — children not actually enrolled — in order to gain more funding, falsified pupils' records to push failing students through to graduation and more. Their suit names Baltimore City School Board of Commissioners, city council and Mayor Brandon Scott as defendants.
"It's all about power and control," Patterson said of the school system. "There's a lot of money in education."
That's $1.62 billion a year in Baltimore City Public Schools, to be exact. Baltimore has the fourth-highest funded large school system in the nation, behind only New York, Boston and Washington, D.C. Charm City's school budget increased 16% this school year, according to the city.
All that money — approximately $21,600 per student — isn't adding up to better outcomes. Baltimore had the lowest graduation rate across Maryland during the last school year. At one high school, 77% of students read at an elementary or kindergarten level.
And in February, FOX45's Project Baltimore broke the news that 23 schools had zero students score proficient on a state math exam. The state then removed the data and re-uploaded a heavily-redacted version.
"I think that they're trying to hide that the public school system is in worse shape than we thought," a whistleblower who previously worked in the Maryland State Department of Education told Project Baltimore.
Patterson agreed, telling Fox News "there's clearly a cover-up going on here."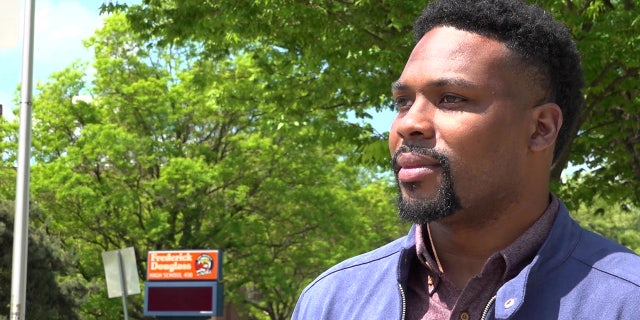 Jovani Patterson is suing the Baltimore City School Board of Commissioners, city council and Mayor Brandon Scott, alleging the schools have misused taxpayer funds. (Megan Myers/Fox News Digital)
WHY BALTIMORE'S THOUSANDS OF VACANT BUILDINGS ARE A 'CRISIS OF EPIC PROPORTIONS'
"There's clearly things that we see that they don't want the people of the public to know when it comes to educating our kids," he said.
The question is simple for Patterson: Should Baltimore City students receive a good education?
"If you believe the answer to that is yes, then you should be joined in with this lawsuit as well," he said.
Baltimore's education woes are uniting people across the political spectrum. Patterson made an unsuccessful bid for city council president as a Republican in 2020. But prominent civil rights attorney Ben Crump has joined his lawsuit.
"If you don't get a quality education, often times you find yourself a victim of the school-to-prison pipeline," Crump told FOX45. "Hopefully, with this lawsuit, we can get it right and that way it can help make – not just Baltimore better – but it can help make cities across America better."
A spokesperson for Baltimore City Public Schools called the Pattersons' lawsuit "meritless because it fails to identify a current controversy justifying judicial intervention" in an email to Fox News.
"Even if the plaintiffs' lawsuit identified current concerns with City School policies or procedures, there is a robust local, state, and federal infrastructure to handle these types of issues," the spokesperson continued, adding that "City Schools stands ready to demonstrate our steadfast commitment to providing a quality education to all students."
The legal process could drag on for years, according to Patterson's attorney. A judge allowed the case to move into the discovery and deposition phase late last year after denying the city and school system's request to dismiss the suit.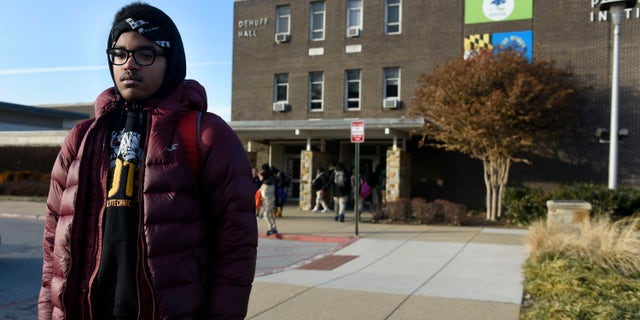 Baltimore has the fourth-highest funded large school system in the United States, but students have low proficiency rates in core subjects like math and English. (Kim Hairston/Baltimore Sun/Tribune News Service via Getty Images)
CLICK HERE TO GET THE FOX NEWS APP
But Patterson said he's in it for the long haul.
"Someone has to stay and fight," he said. "I met my wife here, [had] both of my kids here, I was born here, bought my first house here. I planted my flag. So I'm going to fight as long and as hard as I can."
To see the full interview with Patterson, click here.
Jon Michael Raasch contributed to this report.