School vouchers will soon be available in South Carolina following Gov. Henry McMaster signing a Republican-backed school choice bill into law Thursday.
"This is a great step forward for our state and I think we will find enormous success and happiness because of it," McMaster, also a Republican, said at the bill's signing.
The law gives the Palmetto State's low- and middle-income families the opportunity to apply for a $6,000 voucher for each child for education-related expenses through the Education Scholarship Trust Fund program.
Video
WATCH MORE FOX NEWS DIGITAL ORIGINALS HERE
"Among the benefits are not just preparing our people to live happy, strong, healthy, meaningful lives — the impact on our economic growth will be enormous," McMaster said. He noted that the specific ideas in the legislation came from other states.
"Everything in this new law works and will work well — work extremely well — for the people of South Carolina," he added. "This goes right to the heart of that educational strength."
Other speakers at the press conference noted that the push for vouchers in South Carolina has been ongoing since 2004.
The vouchers can be spent on private school tuition, tutoring, online schooling costs, standardized tests, textbooks and more.
The law will gradually roll out, starting by allowing households that do not exceed twice the federal poverty level to apply for the 2024-2025 school year, then expanding in the 2026-2027 school year to families making four times the poverty level. Additionally, the participant amount is capped with 5,000 for the 2024-2025 school year and gradually increasing to 15,000 for the 2026-2027 school year.
KANSAS SCHOOL CHOICE BILL CLEARS MAJOR HURDLE
Students are only eligible if they are entering kindergarten or went to public school the year prior, according to the law. Unused funds will roll over to the following school year if the student remains eligible, according to the legislation.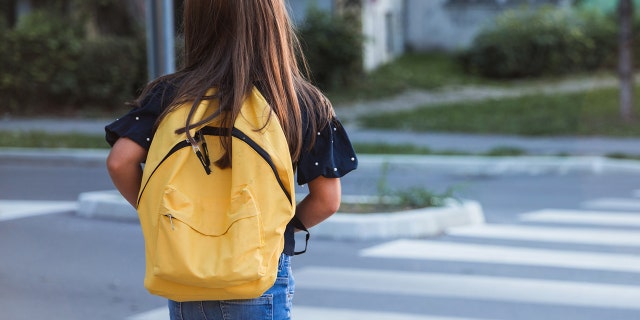 School choice has become increasingly popular in states around the country, recently being passed in Arizona, Utah and Iowa. (iStock)
Two-thirds of South Carolina families will be eligible to apply for the vouchers by 2026, according to News 19. The local outlet also notes that the 15,000 student cap on the program would only allow about 2% of the state's public school population to participate.
UNIVERSAL SCHOOL CHOICE HEADED TO DESANTIS' DESK AFTER PASSING FLORIDA SENATE
"More South Carolina children will have the chance at high-quality learning options now, thanks to this new law," Jonathan Butcher, a senior research fellow at the Center for Education Policy at The Heritage Foundation, and Jason Bedrick, a research fellow at the center, said in a joint statement provided to Fox News.
"Gov. McMaster and South Carolina lawmakers deserve tremendous credit for this major step toward empowering all families to choose the learning environments that align with their values and work best for their kids," they added. "South Carolina has joined the growing list of states that are putting students and families first."
EXCLUSIVE: OKLAHOMA GOVERNOR PRAISES PASSAGE OF 'EMPOWERING' SCHOOL CHOICE BILL IN STATE'S HOUSE
South Carolina is the fifth state to enact new or expand school choice-friendly legislation this year, joining Florida, Arkansas, Utah, and Iowa.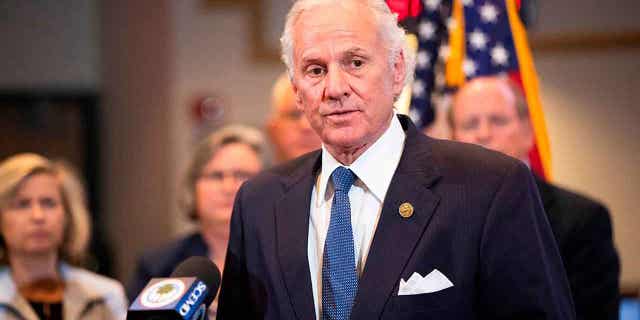 Gov. Henry McMaster called for education scholarship accounts in his 2023 State of the State address. (Joshua Boucher/The State/Tribune News Service via Getty Images)
McMaster anticipated the bill's passage and included $25 million in his executive budget for education scholarship accounts.
"These funds will allow lower-income parents to choose the type of education environment and instruction that best suits their child's unique needs," McMaster said during his 2023 State of the State address.
CLICK HERE FOR THE FOX NEWS APP
The cost of the program is expected to cost $90 million after its complete rollout, according to South Carolina's Revenue and Fiscal Affairs Office.
"This is an exciting, hopeful time for South Carolina students and their parents and guardians," Butcher and Bedrick added.
Click here to learn more about school choice.