A group of New Zealand pastors, church leaders and other Christians is pursuing legal recognition that their government's crackdown on churches during the COVID-19 pandemic was unlawful.
Free To Be Church (FTBC) is slated to appeal a ruling from the High Court in Wellington last August that the government was justified in curtailing "manifest religious beliefs" under the New Zealand Bill of Rights Act of 1990.
'No right to interfere'
"Here in New Zealand, we were just branded together with social gatherings that included strip clubs, bars and sporting events," Andre Bay, FTBC chair of trustees and pastor of Shore Baptist Church in North Shore, told Fox News Digital.
In an open letter to the government modeled after the one sent to California leaders by the Rev. John MacArthur and Grace Community Church, the pastors laid out the theological framework for their belief that "government officials have no right to interfere in ecclesiastical matters in a way that undermines or disregards the God-given authority of pastors and elders."
LA PASTOR SUES CALIFORNIA OVER CORONAVIRUS LOCKDOWN: 'ENOUGH IS ENOUGH'
FTBC ultimately sued government ministers in April 2022 before the High Court's decision in August. They have decided to appeal on principle, continuing to seek acknowledgment that what the government did was wrong and establish legal precedent to prevent something like it from happening again.
"I think that the emotional and spiritual aspect of these restrictions are so underrated in the effect that it had on our people and on us as pastors because we want to be faithful to our calling," Bay said. "But if you are being prevented by law to do that which you believe God calls you to do, it puts you in a very, very difficult spot."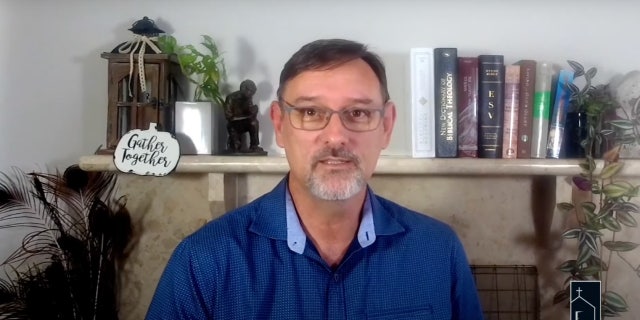 The Rev. Andre Bay told Fox News Digital that the government's policies caused "spiritual damage" to New Zealanders. (YouTube screenshot)
"They really did ravage our consciences," said Matthew Johnston, pastor of Riverbend Bible Church in Hastings, of the government response to COVID-19. "They violated religious freedoms. They ripped people and relationships apart, which are still fractured to this day."
Johnston noted how the government restricted the size of worship gatherings based on the vaccination status of the congregants. Starting in December 2021, religious gatherings in New Zealand were limited to 100 vaccinated people or 25 unvaccinated people.
In October 2021, former Prime Minister Jacinda Ardern openly admitted government measures were creating a two-tier society where rights were based upon compliance with vaccine mandates.
'Absolutely heartbreaking'
Logan Hagoort, pastor of Covenant Presbyterian Church in Auckland, told Fox News Digital that one month during the pandemic was especially painful for him as a minister.
EX-GOV ANDREW CUOMO FACES NEW LAWSUIT ALLEGING 'UNMITIGATED GREED' CONTRIBUTED TO NURSING HOME DEATHS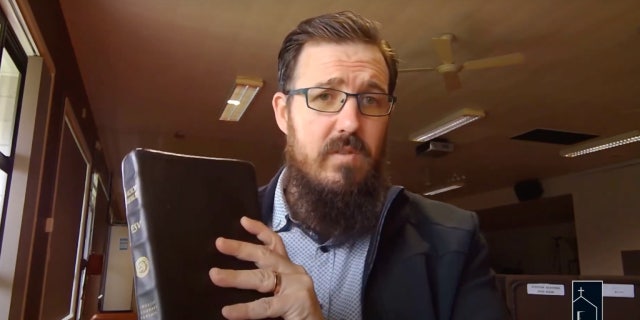 The Rev. Logan Hagoort told Fox News Digital that he was unable to minister to lonely, dying congregants because of government restrictions. (YouTube screenshot)
"The next week, I had another lady die – stalwart, godly Christian woman. They would not let me go and visit her in the hospital," Hagoort said. "She was struggling with assurance of her salvation. She was really struggling at the end of her life."
"And so, I had to try and minister to this woman on the phone with ailing health, with her son holding the phone to her ear because she couldn't hold the phone any longer. And the hospital said, 'No, you can't come.'"
"They've never, never acknowledged that they broke people through this system," Hagoort said. "People are still emotionally scarred, including myself. They've never acknowledged that they did that. They've just ignored it, ended it like nothing happened and rolled on."
'A lot harder to be a Christian'
Regardless of the outcome of their appeal in the case, the FTBC clergy who spoke to Fox News Digital said the anti-Christian attitude exhibited by their government during the pandemic is spilling over into other areas.
Many who now wield power in New Zealand see the legacy of Christianity as a negative one of colonization, Hagoort said, and some of the rhetoric used during the debates on hate speech reforms and the conversion therapy ban suggested missionaries destroyed the "peace and tranquility" of the Maori when they lived without Christian morality.
CLICK HERE TO GET THE FOX NEWS APP
"That view, in my mind, is one of the strongest forces in our society that is rolling forward, and is probably one of the greatest detriments to the church," he added.