Country music star Zach Bryan explained why he had a fan kicked out of his concert in Albany, New York.
Bryan, 27, was walking through the crowd, followed by security, when a fan attempted to grab his guitar out of his hands. The "Something in the Orange" singer can be heard saying, "Hey, get her out of here," to his security team.
"I give J-45's out at a lot of concerts. The one in my hands when this happened was mine, my sweet ol' gal, we've been everywhere together and written every song in the last few years together," Bryan later explained on Twitter.
"Took it personal, but nothing against whoever wound up getting kicked out."
"I don't mind people being respectful and trying to touch me or the guitar, but if you try to rip it out of my hands I promise I'll rip you out of whatever venue we're at, respectfully, of course," Bryan tweeted.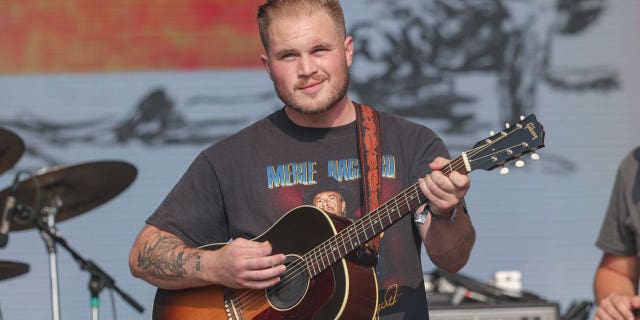 Zach Bryan kicked a fan out of his concert after she attempted to grab his guitar while the musician was passing through the crowd.  (Getty Images)
Bryan began his career while he was serving in the Navy. He released his debut album "DeAnn" in 2019. Since then, he also released "American Heartbreak," which was one of the top albums of 2022. The album premiered in the No. 1 spot on the Billboard Country chart.
He is currently on his "Burn, Burn, Burn" tour. The tour began Feb. 13 and will end in October at a music festival in College Station, Texas.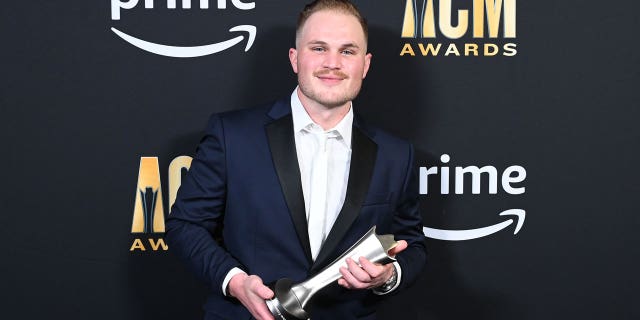 Zach Bryan launched his career in 2019 with his debut album "DeAnn." (Getty Images)
CLICK HERE TO GET THE FOX NEWS APP
He followed up the tweet with, "and me playing 'All The Time' last night had actually nothing to do with my previous tweet. I got hundreds of dm's of people asking me to play it and it was about time I did it."