A company that operates a more than century-old hydroelectric dam near Mount Rainier National Park will pay $1 million after synthetic field turf and its tiny rubber particles spilled into the Puyallup River in 2020.
Pierce County Superior Court Judge Philip Sorensen approved the amount in fines and restitution last week, with most to go toward restoring salmon habitat, the Washington state attorney general's office said in a statement Monday. The office said $745,000 in restitution will be paid to Puyallup Tribal Fisheries, and $255,000 in fines will be paid to Pierce County.
The rubber particles, made from recycled tires, contain a chemical that is especially toxic to coho salmon, according to the attorney general's office.
WA DAM OWNER PLEADS GUILTY TO A SPILL THAT POLLUTED A RIVER WITH RUBBER PARTICLES
Electron Hydro LLC and Chief Operating Officer Thom Fischer each pleaded guilty in Pierce County Superior Court in February to one count of unintentionally violating a permit issued by the state Department of Fish and Wildlife. Fischer was also given a suspended jail sentence of nearly a year.
Washington Attorney General Bob Ferguson initially brought three dozen misdemeanor charges against Electron and Fischer, saying they discharged pollutants and intentionally violated a permit when they used old field turf as a liner during a dam construction project. The dam, built near Tacoma in 1904, provides electricity to 20,000 customers.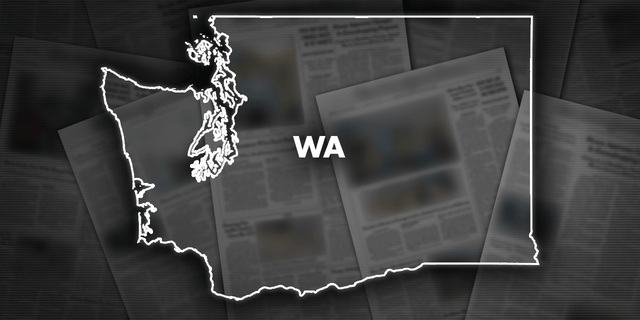 A company that operates a dam near Mount Rainier National Park in Washington will pay $1 million in fines and restitution after a field turf broke and polluted the Puyallup River with rubber particles toxic to coho salmon.
The turf was placed in a temporary bypass channel in 2020 and topped with a plastic liner so the river could be diverted, allowing for the construction work on the dam. A tear in the liner sent large amounts of the turf downstream. The rubber particles lined the shore for miles.
Removing the artificial turf has been ongoing since the release. Tribal personnel found and removed more turf as recently as March, Ferguson said.
CLICK HERE TO GET THE FOX NEWS APP
In a statement through an attorney Monday, the company told The Seattle Times: "Thom Fischer and Electron Hydro are thankful that the state's case is concluded, and pleased that restitution will be invested in fisheries enhancement on the Puyallup River."
The company previously agreed to pay about $500,000 in a settlement with the state Department of Ecology. Related lawsuits brought by the U.S. Environmental Protection Agency and the Puyallup Tribe are set to go to trial later this year.