Christy Carlson Romano is changing her relationship with being a celebrity.
"I don't identify as a celebrity at all, by the way," Romano said in an interview with Fox News Digital. "I think 'public person' probably makes more sense, or now content creator. I think that the term celebrity is so gross and outdated.
"And it's also just extremely triggering because it adds that element of who are you and what's your relevancy and what's your value in life, and it's just extremely dehumanizing in some ways."
Romano has been redefining herself as a "public person" with her podcast company, PodCo, which she runs with husband Brendan Rooney, as well as her YouTube channel, social media and a podcast she hosts called "Vulnerable with Christy Carlson Romano," in which she regularly shares intimate details about her life as a child actor.
The 39-year-old rose to fame on the Disney Channel series "Even Stevens," playing older sister Ren Stevens to Shia LaBeouf's mischievous Louis Stevens. She also voiced the title character on the animated series "Kim Possible" for Disney.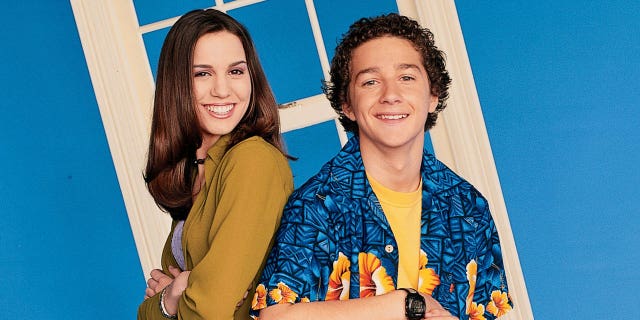 Christy Carlson Romano starred as "Ren Stevens," and Shia LaBeouf starred as "Louis Stevens" in "Even Stevens" on the Disney Channel.  (George Lange/Disney Channel via Getty Images)
Romano has spoken passionately and openly about the pitfalls she faced after beginning her career so early, from personal to financial, and admits she still feels the effects.
When she heard the story about Elle Fanning's recollection of not getting a part and being called "unf—able" at age 16, it upset Romano.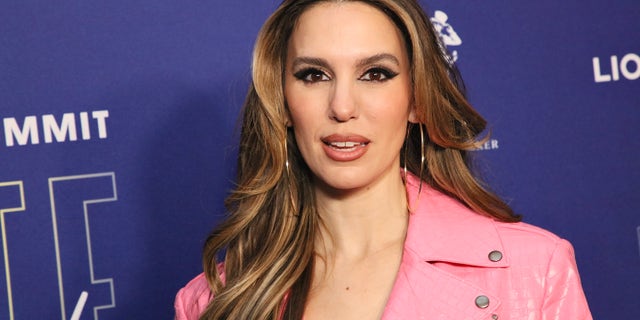 Christy Carlson Romano said she felt "very triggered" by the news of Elle Fanning learning she was called "unf—able" at age 16. (Robin L Marshall)
Romano has done her part as an advocate, vocalizing her concerns and experiences, but notes that change is slow.
"I don't think things are changing in that. I think until there's any kind of changing of the fundamental infrastructure, things can't change. Because we're working on outdated information on how kids are being treated on sets," she said.
"It's not going to happen overnight. And it may not be something that's handleable amongst the union. It may be something that needs to be a little bit more in the federal space. I'm not quite sure what we need to do for change, but there's definitely options.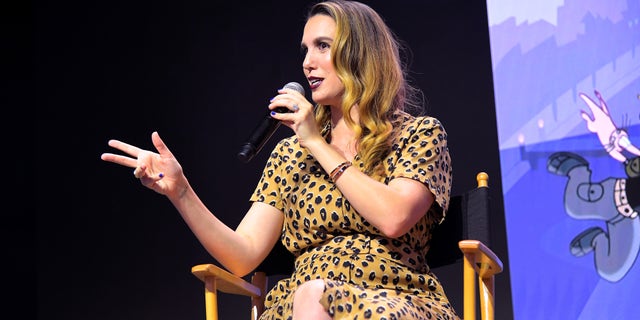 Christy Carlson Romano wants to see major change in protections for child actors. (Charley Gallay/Getty Images for Disney+)
Even if change is slow, Romano is feeling a greater sense of camaraderie with her fellow child stars, including those who have podcasts with her company, like Joey, Matt and Andy Lawrence on their "Brotherly Love" podcast, as well as rewatch podcasts about "Wizards of Waverly Place" and "Ned's Declassified School Survivor Guide," hosted by cast members of those series.
"They all came out here to Austin, Texas, where I live, and we had a party, and it was a blast," Romano said. "And it was like, 'Wow, guys, look at what we're creating, we're creating community.' And it's a community based on authenticity and being able to talk to each other about these fast-paced lives that we've all had."
The life of the mother of two has slowed down since she moved to Austin two years ago, but she couldn't be happier.
"My girls are so sweet, and they actually really love YouTube videos. And my daughter kind of really freaked me out the other day when she asked to make a YouTube video of her playing with her dolls," Romano said.
 
 

 
 
View this post on Instagram
 

 
 
 

 
 

 
 
 

 
 

"When she asked me that, I remember talking to my husband about it, and he was just like, 'Well, she's got it.' But we know what we're going to do. … I've said I want my kids to have a genuine relationship with the arts. Because the arts were not created to basically be commodified, especially for children.
"I think kids need to believe in the magic of the arts and just to find their way into their different skill set, whether it's singing or dancing or performing," Romano explained. "And even if they're not that good at it, that's OK too. It's the rejection bit and the marketplace elements and the ambition that really kind of sully this otherwise beautiful experience of having a relationship with the arts. So, really, I just want my kids, if they want to perform, to do it in a way that makes them happy. I don't want to introduce them to it in a way that's competitive."
Romano makes juggling parenting, content creating and business ownership look easy. But she's not afraid to ask for help when she needs it.
 
 

 
 
View this post on Instagram
 

 
 
 

 
 

 
 
 

 
 

CLICK HERE TO SIGN UP FOR THE ENTERTAINMENT NEWSLETTER
"I have a lot of supportive elements in my life. I have an extremely wonderful producing partner in my husband, who's the CEO of PodCo. But then we also have other people, we have a social media team we've been growing. I have wonderful child care. I also have my in-laws that moved here. And my mom moved down to Austin, so many people moved down to Austin."
Romano compares the product to Pop Rocks, a "throwback treat," as she put it, and was happy to work with the company because it's part of a fond memory for her.
"When I was on the set of 'Even Stevens' … I'd have a medic start to mix me up Emergen-C, and he would hand it to me as a daily supplement to my immune system," she shared. "And it was so helpful. Not only that, it was the process of him shaking it up and giving it to me, that felt like a loving act. And it helped me get through. And I would lean on Emergen-C for decades after.
 
 

 
 
View this post on Instagram
 

 
 
 

 
 

 
 
 

 
 

"I know a lot of people want to take it for when they think that they're getting sick and stuff like that, but it's actually just a wonderful daily option to help you get through the day and feel a little bit healthier. So, I really do lean on it organically."
"I think that's why people are happy to see where I'm at now," she said. "Because we've all gone through times in our lives where we weren't our best. And, right now, my life is about balance and support, and Emergen-C is a part of that.
"But, on the whole, my life is a mosaic of productivity and everything that's there, even if it's chaotic, it's still serving a greater purpose. So, I'm very proud of what I've been able to accomplish. And I just take it one day at a time though because nothing's perfect. And I'm certainly not perfect, but I'm definitely in a better place than I was."